Posted on
Flowers Wins Onion Eating Contest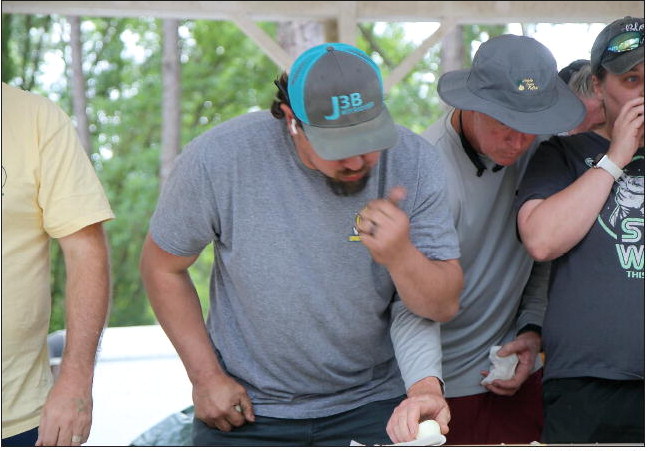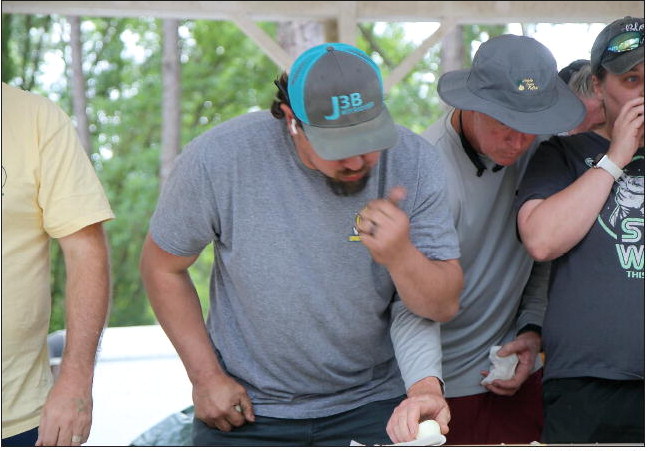 It was another fun outing at the Arts & Crafts Fair as several members of the community stepped up to compete in the Onion Eating Contest on Saturday afternoon.
Jonathan Flowers took the top spot in the contest for the second year in a row. Flowers downed seven Vidalia Onions on the way to the victory and the $100 prize. But that prize will be heading to a worthy cause in honer of his late father-in-law, Tim McCoy.
Flowers said, "It was a good day with lots of people out here having fun. I had some good competition, but I came out on top. The money this year will be going to the American Cancer Society. My wife and I decided that if I won or lost, the money along with $10 for every onion I ate we would donate in honor of her father. I could come out here and take this money and buy funnel cakes and lemonades, but it is going to a good cause. So we are putting in $170, and my employer said they would match what I would send, so we are sending $340.
"This year the onions were a bit bigger so that limited the numbers we were able to eat today, but we all had fun, and it was a good day."