Posted on
Highlights From Under the Gold Dome: Sine Die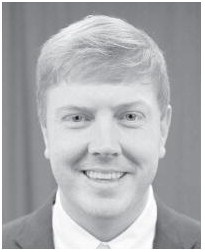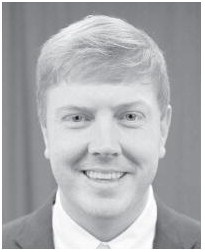 The 2023 Legislative Session has officially come to an end. Wednesday, March 29, 2023, marked Legislative Day 40, Sine Die, and both the Senate and the House worked late into the evening debating and voting on a number of bills with a large majority of those measures receiving final passage. You can find a summary of the hot ticket items of the legislative session in various new outlets, so let me provide you with a brief update on bills you called me about and other lesser known matters you may not see in the news:
Legislation that Passed:
• House Bill 19, the Budget for the 2024 Fiscal Year, accounts for roughly $32.4 billion, funding all of Georgia's agencies. Specifically, this budget focused heavily on increasing funding for mental health and individuals living with intellectual and developmental disabilities. 500 NOW/COMP Waivers, which support people with intellectual disabilities, were added to this budget. State law enforcement officers saw between a $4,000$6,000 pay raise to stem turnover, and the HOPE scholarship was returned to pay for 100% of tuition if a student maintains a "B" average. This budget also appropriates a substantial amount of funding to combat the ever present concern of hoteling of Georgia's foster children and aides child care institutions to ensure these agencies continue to receive federal funding and state employees, officers, educational specialists, and more who are all subject to state funded salaries will receive a cost of living adjustment. It also provides for over $1 billion in tax reductions to Georgia taxpayers. The State Budget also reduced funds to higher education by $66 million and called upon those schools to use just a portion of the $504 million in excess funds, also called "carry forward funds" they did not spend from last year to fill that gap. Education still makes up the highest percentage of our budget (approximately 54%), with Healthcare coming in a distant second (24%).
• House Bill 319, would abolish the Georgia Higher Education Assistance Corporation and also caps how much college tuition and fees can rise at state institutions to 3% annually without General Assembly approval.
• House Bill 514, the "Housing Regulation Transparency Act," would provide for the length and renewal of certain moratoriums related to zoning decisions. Additionally, it authorizes local governments to levy and collect application, review, and other fees associated with the exercise of their zoning powers and the issuance of permits related to the exercise of such powers. I voted no, but the measure still passed.
• House Bill 374, stops cities from banning equipment that use gasoline engines.
• House Bill 88, the "Coleman-Baker Act," has particular importance to our area and Miss Rhonda Sue Coleman's parents from Hazlehurst came to personally lobby for its passage. This bill will revise the definition of cold case to include homicides committed more than three years prior, rather than six. Additionally, it provides that the conclusion of a review of a cold case file by the GBI is subject to judicial review in accordance with the Georgia Administrative Procedure Act.
• House Bill 189, would provide for an allowable variance for weight limitations upon a vehicle or load hauling certain commodities up to 88,000 lbs. This has been a high priority of our timber and farming communities and thanks to Sen. Russ Goodman (R-Homerville), this bill was able to avoid the many pitfalls others set out before it.
• Senate Bill 56, pro vides parity by taxing digital downloads for purchase the same as videos, compact discs, etc. This bill offers county tax commissioners the option to participate in a state administered deferred compensation plan.
• Senate Bill 204, is possibly one of the most important pieces of legislation that passed this session and is not on anyone's radar. Some school accrediting agencies lower school scores if they deem the school is not doing enough to promote "ESG" or diversity, equity, and inclusion theories. All accrediting agencies should be. SB 204 stops agencies from looking at anything except student outcomes and school financials. It also prevents accrediting agencies from being paid to "remediate" issues they find.
Legislation that Failed:
• House Bill 196, would expand the licenses for medical marijuana. It failed.
• House Bill 237, would authorize sports betting. It failed.
• Senate Bill 172, an other sports betting billed.
It failed.
• Senate Bill 233, of fered education savings accounts of $6,500 for use at any school. It failed.
• Senate Resolution 140, another gambling bill.
It failed.
• House Bill 237, Rep. Leesa Hagan's (R-Lyons) bill to designate the Southeast Georgia Soap Box Derby in Lyons as the state's office soap box derby. It was stripped in the Senate but added to another bill that didn't make it across by Day 40. It is still alive for next year.
• Senate Bill 73, my telemarking bill. It passed both chambers of the legislature, but in different forms, so I'll try again for the 3rd year next session.
This legislative session was historic to say the least.
With new leaders in both chambers, I am immensely proud of the work accomplished by all members of the Georgia General Assembly. I want to extend my gratitude to Governor Brian Kemp, Lt. Governor Burt Jones, President Pro Tempore Senator John F. Kennedy, the Senate Republican Caucus and all of my colleagues in both chambers, especially Rep. Matt Hatchett (R-Dublin), Rep. Hagan, Rep. Steven Meeks (R-Screven), Rep. Bill Werkheiser (RGlennville), for their exceptional dedication this legislative session, working towards the common goal of ensuring Georgia remains the number one state in the nation to not only do business, but to live, work and raise a family. The State Budget was particularly difficult to handle this year and it would not have manageable without the help of all those above. The Governor has stated we may have more work to do on the budget even now that session has ended. I have the utmost respect for the Governor and he's been my friend for almost 20 years. I look forward to working with him personally to address any holes he feels the budget may have.
While the 2023 Legislative Session has come to an end, I am always eager to make myself available to best serve you in any way. Please do not hesitate to reach out to my office with any questions or concerns going forward. As always, thank you for the opportunity to serve you under the Gold Dome.
Sen. Blake Tillery serves as Chairman of the Senate Appropriations Committee. He represents Senate District 19, which includes Appling, Bacon, Jeff Davis, Long, Montgomery, Tattnall, Telfair, Toombs, Wayne and Wheeler Counties and a portion of Coffee County. He can be reached at 404.656.5038 or by email at blake.tillery@senate.ga.gov.
Vldalia) Blake Tillery