Posted on
Mr Zacheriah Wright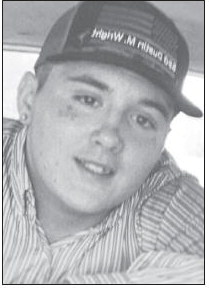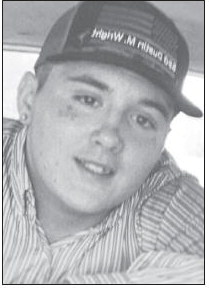 Zacheriah Douglas Zach" Wright, age 20, died suddenly Monday evening, May 17, 2021, in Montgomery County. A native of Toombs County, Zach was born October 2, 2000, at Meadows Regional Hospital in Vidalia. He lived his early years in Swainsboro, Georgia, moving back to Lyons in 2005. He attended Toombs County Schools, where he played football, wrestled, played baseball and soccer, and loved the Bulldogs. He was an avid hunter and fisherman. He was known by many to frequent Chatters, where he was loved by all. Even at an early age, Zach was eager to learn and work around in the family business, Vidalia Onion Farms, with his granddaddy Eddie. He attended the First Baptist Church of Lyons where Mrs. Jackie Alexander was a special friend, and he attended the Vidalia Church of God. Zach was preceded in death by his brother, Staff Sergeant Dustin Wright; grandfather Jimmy Wilson, of Oak Park; an uncle, Avery Toole, of Lyons; great-grandparents, Lillian and Charlie Hugh Rustin, and Helen and Edgar Wright, Sr., all of Santa Claus.
Survivors include his father, Arnold "Ardie" Wright III; his mother, Jennifer Powell and stepdad, Jamie Powell of Register; three brothers, William Wright and wife Mandie of Ft. Campbell, Kentucky, Ardie Wright IV of Lyons, and Dalton Edenfield of Register; three sisters, Cammie Fortiscue and husband Dustin of Waynesboro, Cassidy Stavely and husband Ben of Oklahoma, and Kimberly Dismuke of Register; stepsister Courtney Powell of Vidalia; grandparents, Sue Rustin Grisham, and Eddie and Elaine Wright of Santa Claus, and Barbara Thiel of Cedar Crossing; two uncles Rustin Wright and Nicole of Lyons, Jeff Wright and wife Chandra of Register; two aunts, Michelle Wright of Lyons, and Diana Phillips and husband Joseph of Kentucky. Also surviving are eleven nieces and nephews; and a number of great-aunts, great-uncles, and cousins, including Maggie Wright.
The funeral service was on Saturday, May 22, at 3:00 p.m., in the Ronald V. Hall Funeral Home Chapel, with Pastor Efton Green and Pastor Gary Robinson officiating. Burial followed at Harden's Chapel Cemetery.
Pallbearers were Will Wright, Ardie Wright IV, Kolby Hulett, Jake Faircloth, G. Robinson, and Dalton Edenfield.
In lieu of flowers, memorial contributions may be made to: The Dream Center, P.O. Box 307, Vidalia, GA 30475; or Paul Anderson Youth Home, P.O. Box 525, Vidalia, GA 30475.
Ronald V. Hall
FUNERAL HOME
'Memories, of a Lifetime of Love'