Posted on
Davis Gets Life in 2019 Murder Case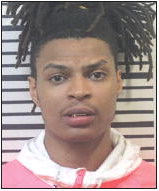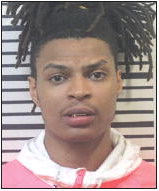 A Uvalda man has been sentenced in a February 24, 2019, shooting in Vidalia which claimed the life of an Alamo man.
Zeary Davontae Davis, 27, entered a guilty plea in Toombs County Superior Court last week and was sentenced to life in prison for the malice murder of Roderick Harvey, said Middle Judicial Circuit District Attorney Tripp Fitzner. Davis will be eligible for parole in 30 years. He will serve a 20-year sentence for ag- continued from page
gravated battery concurrently with the murder sentence.
Davis was charged following an incident in the parking lot of the Huddle House on Highway 280. The Vidalia Police Department, which investigated, reported that Davis encountered Harvey and Rosanna Simpson, of Vidalia, inside the restaurant and an argument ensued. The restaurant manager asked the two men to take their disagreement outside. Harvey and Simpson were exiting the parking lot when Davis fired shots into their vehicle, striking Harvey in the back of the head. Simpson was wounded in the fray and the car came to a stop across from the restaurant after striking a tree.
Frank Waite, who was Chief of Police in Vidalia at the time, told The Advance that Davis turned himself in to police later, claiming self-defense. He said Davis was a member of a gang, but Harvey was not; however, Harvey and Simpson were dating and Simpson was Davis's former girlfriend.