Posted on
A

- chatWITH… Bill Bedingfield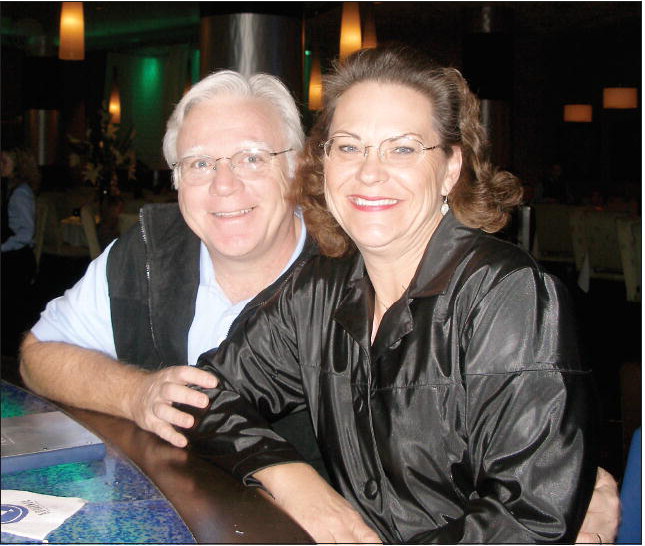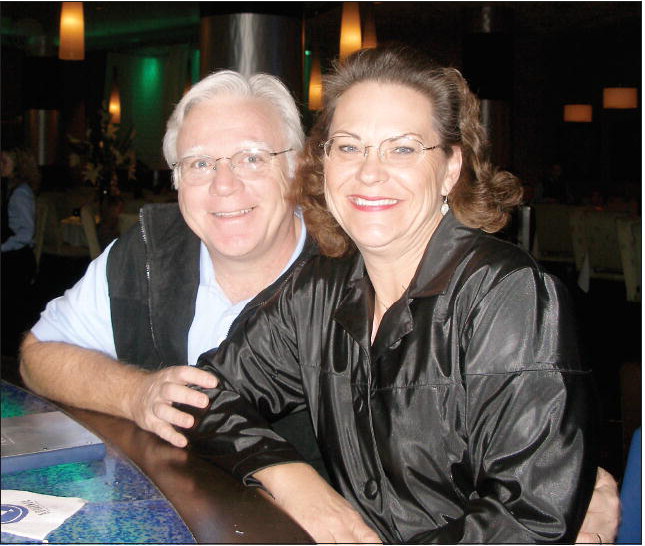 A chatWITH… Bill Bedingfield
Bedingfields
Invested in Growth
Of Community for
Generations
Bill Bedingfield jokes that he is the black sheep of the family — not because he is notorious in any way, but because he chose a different career path than might have been expected. Both his grandfather and father were physicians, and once, Bill thought he might pursue medicine.
Bill and his three brothers have had successful careers, but not one of them is a doctor. One of Bill's brothers is a Vidalia pharmacist and another is a barrister/judge (lawyer) in London. One brother is a published author and tenured professor with a Ph.D. now living in Minnesota. Bill followed his heart and chose a career in wholesale management and finance. "I love numbers," he quipped unabashedly. All of the Bedingfield boys grew up in Vidalia, where their father worked at a hospital he co-founded. Bill, who served as the City of Vidalia's Director of Finances/City Clerk before he retired in 2021, has rich memories of the community in which he and his family have been invested for several generations.
The Bedingfield boys were born in Macon because their father just did not want to have to deliver his own children. Bill's mother, the former Miss Martha Munn, was a native of Macon, and Bill's Dad knew an excellent doctor there whom he trusted with his precious wife and children.
Bill treasures fond memories about his parents. His father, Dr. Walter Hilbert Bedingfield, Sr., was from Laurens County, as was his grandfather, Dr. Walter Eli Bedingfield, for whom Bill (William Eli Bedingfield) was named. Both Bill's father and grandfather were revered "country" doctors who pioneered healthcare in their respective communities.
After graduating from the Medical College of Georgia, Bill's father received a fellowship to be a diagnostician but had completed only about a year of advanced studies when World War II broke out. "He went to Texas for six weeks for training, was shipped overseas, and spent almost two years serving as a captain and medical officer with the 82nd Airborne behind enemy lines setting up hospitals under enemy fire. He won a Silver Star for his bravery." Bill recalled that his father never talked about his military service, and it was not until years after his death that the son of one of the doctor's fellow service members shared photos and information about those traumatic years.
Bill's grandfather died before he was born, but he heard plenty of stories about him from his own father. "You couldn't make a good living as a doctor in those days," Bill said of his grandfather, "so he also farmed. My Dad would tell how his father would have to hook up a horse and buggy to go on house calls in the county." Bill reflected on his own experiences of helping his father make early morning rounds. "I remember my Dad getting me up about 2 or 3 o'clock in the morning when I was about 13, and he would let me drive out into the countryside on house calls. That is how I learned to drive."
Both Bill's paternal grandfather and his grandfather's brother were doctors. "The (Bedingfield) family came from North Carolina. One brother went to Dexter and the other went to Rentz (Bill's grandfather)." Bill said the medical field was well represented in the Bedingfield family. "There were more doctors in my family than you could shake a stick at." And there still are. Bill's first cousin, Carl Bedingfield, is a pediatrician in Dublin. Andy Bedingfield, a distant cousin, is a surgeon in Dublin. Bill admitted with a chuckle that it is safe to say he is related to all Bedingfields in this area and well beyond.
Walter Hilbert, Jr., (Hibby), Bill's oldest brother, owns Vidalia Pharmacy. The business is located in the building that was the original hospital Bill's Dad built with H.I. Conner after World War II. "Dr. Conner married Dad's sister, Eloise, and talked my Dad into coming to Vidalia." Conner was from the Glenwood area. "I grew up going down to that hospital and, the nurses and staff would look after me. Dad told the ladies working in cafeteria, 'Don't give him any Coca-Cola,' and the minute he turned his back, they would."
That one-story, red brick hospital and the two physicians who practiced there were hugely appreciated by the community when medical services were not as accessible as they are now, and in fact, those passing through the community who were treated at the Vidalia hospital had high praise for the care they received there. "We were contacted a couple of years ago by a man in Orlando, Florida, whose mom and dad were on vacation in 1958 and passed through Lyons. They were hit head on by a truck, and the woman went through the windshield. A couple driving past the wreck picked up the injured woman and brought her to the hospital in Vidalia where she was nursed back to health."
The injured woman was at the Vidalia hospital for an extensive time and her husband visited every day, so they both got to know the facility and its staff very well. Apparently, the couple never forgot those who cared for them or the hospital. "Every holiday they (the injured woman's family) got together, she would talk about Dr. Bedingfield who saved her life," Bill said he was told. Recently, the woman passed away and her son said he wanted to reach out and try to find out who Dr. Bedingfield was. Dr. Bedingfield had passed away in 1993, but the woman's son who visited the Bedingfields in Vidalia, provided letters from his parents praising the hospital and doctors as well as a photo of Dr. Bedingfield made on the back side of the hospital in 1958.
Siblings
Of the four Bedingfield brothers, Hibby is the oldest, Bill is next, then David and Sidney. When he was younger, Bill's hair was red, as was his brother Sidney's. Bill thinks the genes came from his mother's mother, continued from page
who was a redhead. It is a trait that has carried over into the current generation.
Hibby graduated from the University of Georgia where he played football for Vince Dooley his freshman year. While at the university he met and married Barbara Witt. After graduation he attended Mercer University's School of Pharmacy in Atlanta. In 1975 he returned to Vidalia and took over Vidalia Pharmacy from his Uncle Herbert Bedingfield. Hibby and Barbara have one daughter, Laura Kay, who is a lawyer and lives in Atlanta with husband Russ and their three sons.
David graduated from Florida State and played baseball and was the editor of the school newspaper, he finished law school at Emory University, met and married a British girl, and eventually moved to England where his wife is a solicitor and he is a barrister. David was recently appointed as a judge, which Bill said is rare for a U.S. citizen. "He has been there for 30 years," Bill said of David's residency in England. David is also a published author, having written a legal book on childhood law. Interestingly, after he moved across the pond, David met a Bedingfield relative who was in a branch off the original family tree. The distant relative, Christopher Bedingfield, took a real shine to David. Christopher was also a lawyer and the very wealthy owner of a castle in Chester which David visited several times. When Christopher passed away, David was notified that he was listed in Christopher's will, but what sounded too good to be true actually was too good to be true. It turned out that the estate was included in a trust which provided for the education of lawyers. "Technically, England would have to cease to exist as a country before I will inherent anything," David told his brothers.
Nonetheless, the Bedingfield family is deeply rooted in England's past, and a family estate in the shire of Norfolk is proof. (See the Oxburgh Hall sidebar article.)
The youngest of the Bedingfield brothers, Sidney, has also traveled an extraordinary road. He graduated from Florida State, where he was the editor of the college newspaper, became a journalist, and eventually a vice president at CNN USA. "He produced shows and worked with Ted Turner, left there and got hired to manage two public TV stations in San Francisco and Los Angeles. He taught in South Carolina, and later wrote a book titled, Newspaper Wars, about race relations and black newspapers from Reconstruction forward," Bill said. Sidney earned a doctorate and is now a tenured professor at the University of Minnesota, and living in St. Paul. His daughter, Kate Bedingfield, was President Biden's White House Communications Director until she stepped down from the post recently. A Road Less Traveled Made All the Difference After graduating from Vidalia High School in 1970, Bill enrolled at the University of Georgia where he planned to study medicine and follow in his father's and grandfather's footsteps. But he discovered the passion was just not there while sitting in chemistry class one day. "There were 150 people in this chemistry class and the professor asked how many wanted to be doctors. After almost all of us raised our hands, the professor said that only three in that class would make it to medical school. I decided I wasn't one of them," Bill recalled.
While he had a blast at UGA, Bill later transferred to Georgia Southern College, as it was known before becoming Georgia Southern University, where he buckled down to earn a bachelor's degree in economics. He may not have realized it then, but that degree would serve him well in the future. Things have a way of working out.
While at Georgia Southern, Bill took a little detour that ended up paying off in multiple ways. It was a fluke, really, that he discovered he had musical ability; no one in his family sang or played an instrument, so he had never thought much about it. Later, Bill would spend 33 years in the Presbyterian Church choir, and also sang tenor in a barbershop quartet. "I am not only a tenor, I can be a first tenor," Bill claimed.
Bill said his first musical venture was facilitated by a friend, Wes Wood, who played guitar and was in a band in which all of the musicians were students. As Wes and others were driving through Vidalia with Bill, a song came on the radio, "Precious and Few," by Climax. Bill,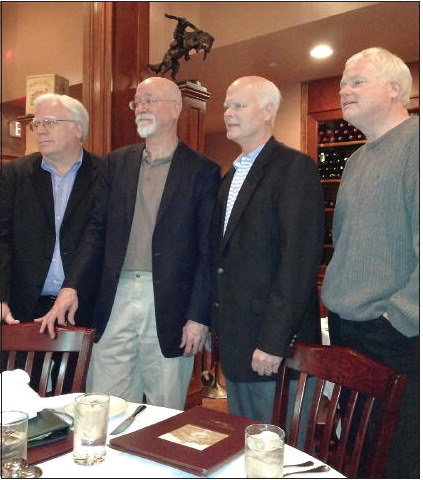 BROTHERS — From left, Bill, David, Hibby and Sidney gather for a photo on the rare occasion of being together. This event was Kate Bedingfield's wedding in Washington, D.C.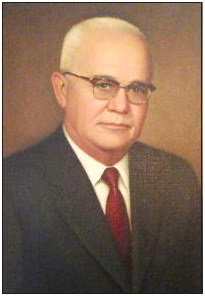 HEALTHCARE PIONEER — Dr. Walter Hilbert Bedingfield, Sr., was a revered community physician, just like his father, Walter Eli Bedingfield of Laurens County. Both made house calls throughout the area in the early days of medicalcare.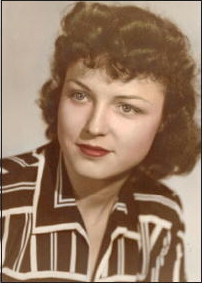 MOTHER — Martha Munn, a native of Macon who married a busy Vidaliabased doctor in 1947, brought up four sons who would go on to pursue successful careers — but not one of them chose to go into medicine like their Dad and Grandfather.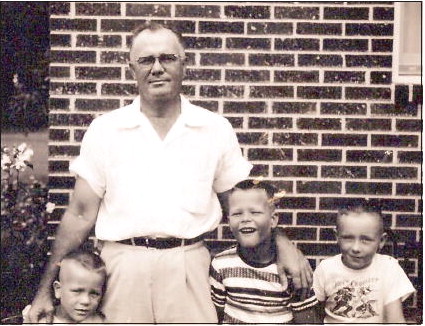 FAMILY — In this vintage photo, Dr. Bedingfield, standing outside his home in Vidalia, is surrounded by two of his four sons, Bill and Hibby, and nephew Carl.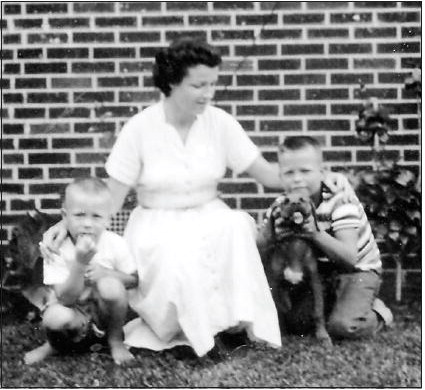 MOM AND SONS — Martha Bedingfield, two of her sons, Hibby and Bill, and the family pet, pause for a photo on the lawn outside their home in the 1950s.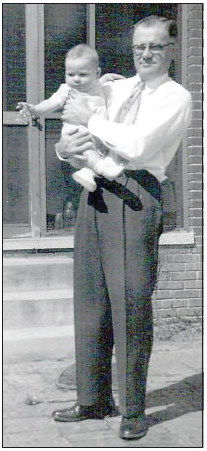 BABE IN ARMS — Dr. Bedingfield holds Bill outside the Vidalia hospital in 1953.