Posted on
Mrs. Juanita Loyd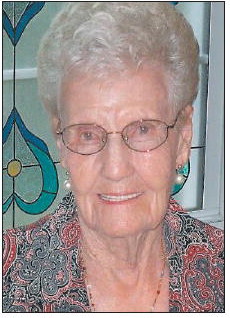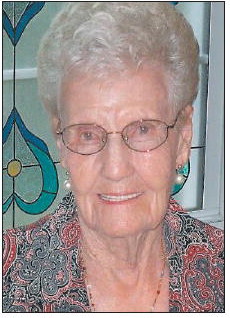 Mrs. Juanita S. Loyd, age 99, of Adrian, died on Wednesday, August 19, 2020, at Pruitt Health and Rehabilitation Center in Swainsboro.
Mrs. Loyd was born in Laurens County, was a longtime resident of the Minter and Rockledge communities, and moved to Adrian in the early 1960s. She worked as a Machine Operator at J.P. Stevens and later worked at Swainsboro Sportswear until retiring in 1983. She was a longtime member of Union Baptist Church. She was preceded in death by her parents, J. Burl and Etta Mae Smith; her husband, Jimmy Lee Loyd; 1 brother, Grady Smith; and 1 son, Jimmy Edwin Loyd.
Survivors include 1 granddaughter, Sherri Moorman (Ty), Adrian; 1 grandson, Mark Loyd (Amy), Dublin; 5 great-grandchildren, Matthew Moorman (Annie), Chip Moorman (Kasey), Fairby Loyd, Marlee Loyd and Mason Loyd; 2 great-greatgrandchildren, Eva and Lucas Moorman; several nieces and nephews; and 1 special nephew, Bobby Wynn of Guyton.
A graveside funeral service was conducted on Tuesday, September 1, 2020, at 10:30 a.m., in the Union Baptist Church Cemetery, with Rev. Jordy Warnock officiating.
Sammons Funeral Home in Soperton was in charge of arrangements.