Posted on
TCHS Cheer Takes Second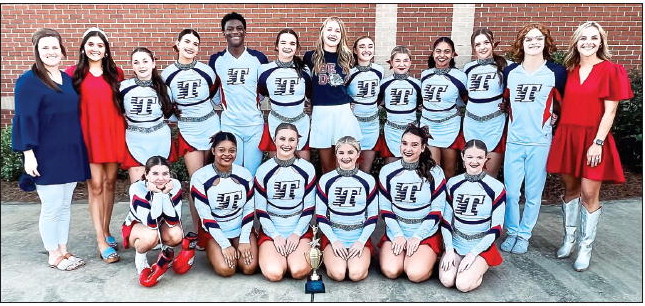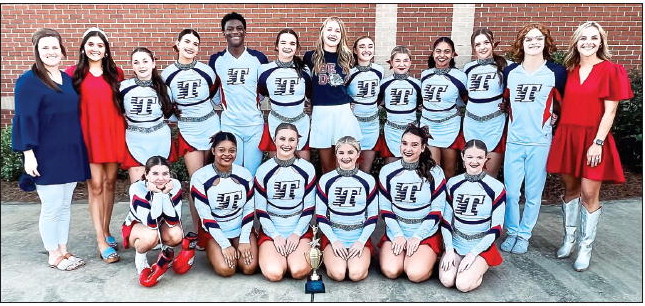 Courtesy of TCHS
The Toombs County High School Bulldogs cheerleaders have competed the past two weekends and have come home with two second place trophies.
Houston Co.
The Toombs County Varsity Competition Cheer Dawgs competed in their first competition of the season on September 23 at the Middle Georgia Cheer Classic at Houston County High School. They faced some adversity in the days leading up to this competition with three athletes experiencing injuries. They worked hard to rearrange the routine and had a lot of athletes step up in big ways to be able to compete.
They were one of four teams in the co-ed division and took home 2nd place with a score of 86.
On the middle school side, the TCMS Competition Cheer Dawgs placed 2nd at their 1st competition of the season at Bacon County's Blueberry Classic.
West Laurens
TCHS Competition Cheer Dawgs were back at it again this weekend looking to bring home some hardware.
The Varsity Cheer Dawgs competed in the Raider Rumble at West Laurens High School, bringing home 2nd place and a score that sets a new school record. But the coaches said that they know there's more work to be done.
The Middle School Cheer Dawgs competed in the Gamecock Challenge at GSU on Saturday and brought home 2nd place.
This week, both the High School and Middle School Competition teams have the week off.