Posted on
LOCALS JOIN THE COMPETITION


By Makaylee Randolph Staff Writer
mrandolphadvance@gmail.com
Light the grill and bring your appetite. The annual Real Squeal BBQ & Music Festival is back this weekend to determine who has the best barbecue around! This year, the competition is fierce as several local competitors come out to test their skills in both the professional and amateur barbecue competitions.
Sweet Onion Social and the Red Stag will go head-to-head with returning contenders Summer's BBQ & Stew and B & B Barbecue, who both racked up placements within the Top 6 in every Backyard BBQ category last year. Bearded Pig BBQ, Pi Kappa Hog, and I.B.O.K. Holy Smokers will also be competing for the ultimate bragging rights in amateur sauce, chicken, and pork ribs.
A total of $1,350 in prizes is available, as the grand champion will take home $350 and the reserve grand champion will continued from page
win $250. Winners in each category will receive $150, while second place for each category gets a $125 payout, and third place takes home $100 cash.
The professional competition, which serves as a Kansas City Barbeque Society sanctioned contest and Georgia Barbeque Championship qualifier, will host several returning competitors – such as last year's 5th Place Overall Cool Hand Que, 6th Place Overall ZIPS BBQ, 7th Place Overall Sweet Dixie BBQ, and 9th Place Overall Smokin' Sweetmeats.
Including the following, a total of 27 teams – K & E's Little Smokers; Peckerwood Country Club; Yes, Dear BBQ; Willingham's; Qmeisters; Big Butts BBQ; Off the Chain; G-Dawg BBQ; Smoke Show Mafia; Bad Azz Mule BBQ; Old Henry's BBQ; Pop's Smoke on the Hill; Hickory Barbeque Company; Maya Jane BBQ; H.P.O. Pit Team; Bolden's Best BBQ; Pigs in Heat; Real Bad 2 the Bone Grillers; Uncle Kenny; Ole Crow Farm; Altamaha River BBQ Co; 2 Live Que; Hunter's Hot Ash BBQ – will compete for honors and monetary prizes in the four KCBS meat categories: chicken, pork ribs, pork, and beef brisket.
The overall grand champion of the competition will earn $2,500 prize money, while the overall reserve grand champion will receive a $1,000 payout, 3rd place overall will get $850, 4th place overall will take home $500, and 5th place overall will receive $350. The top 10 placements in each category will also receive price money as follows: 1st, $800; 2nd, $600; 3rd, $400; 4th, $200; 5th, $100; 6th, $90; 7th, $80; 8th, $70; 9th, $60; 10th, $50. The prizes for the professional competition total $15,000.
Festival Schedule
Friday
The weekend will light up on Friday, October 6, when the Backyard BBQ and sauce contests begin at 9 a.m., and the street dance livens up downtown Lyons at 5 p.m.
This year, several vendors – both food and crafts – will be in the downtown area, as several show-worthy cars cruise in to the street to show off their rides. Vendors and Kids' Inflatables will begin setting up at 9 a.m. on Friday and be available throughout the day. At the Street Dance Stage beside Hardware Pizza, the Real Squeal Scholarship Pageant winners will be introduced at 4 p.m., and the cruise-in will begin at 5 p.m.
High Mileage and the Blues Factor Band will both take the stage and entertain the crowds before the fireworks end the night at 8:45 p.m.
Saturday
BBQ, vendors, kids' activities, arts and crafts, car shows – oh my! The action will heat up on Saturday, as the festival moves to Partin Park and Lyons First Baptist Church.
The Professional BBQ Competition will begin at 9 a.m. at Partin Park. The Park will also feature a Chainsaw Carving Dem- continued from page
onstration throughout the day, as well as Food Vendors, Arts & Crafts, an Indian Artifact Show, Flint Knapping, Kids' Creative Play, a Quilt Raffle, and Kids' Inflatables.
The Pig Tales writing contest winners will be announced at 10 a.m. at the Partin Park stage, and music will fill the area beginning at 10:30 a.m., as Dallas Rodgers and The Ripley's take the stage. The Real Squeal Scholarship Pageant Winners will be introduced again at 3 p.m. at the park stage, followed by the BBQ awards at 4 p.m., and the conclusion of the festival at 5 p.m.
At Lyons First Baptist Church, registration for the Squealin' Car Show will begin at 9 a.m. and conclude at 11 a.m., when judging first begins. Awards will be presented at 2 p.m., and trophies will be given for several categories, including Best Survivor, Best Hot Rod, Best 87-back Truck, Best 88-present Truck, Best Pre-1950 Car, Best 1951-1972 Car, Best 19732000 Car, Best 2000-present Car, Best Motorcycle, Best Retro Rod, Best of Show, Top 10, and Mayor's Choice.
More Information
For more information on the barbecue competition, or on the festival itself, call Lyons Main Street at (912) 526-6445. For more information on the Squealin' Car Show, call Cody Williamson at (912) 585-7916.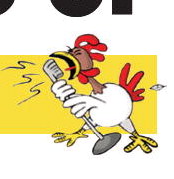 DALLAS RODGERS – Rising Country Singer Dallas Rodgers will take the stage at Partin Park on Saturday, October 7, during the Professional BBQ Contest. Rodgers is no stranger to the area, playing at several local establishments within the area and sharing his latest hit, "If You Were Here."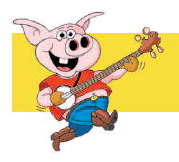 THE BLUES FACTOR BAND – The Blues Factor Band will return to The Real Squeal Street Dance on Friday, October 6, taking the stage prior to the fireworks at 8:45 p.m. The band is a polished, high energy show, known for playing hits from the Blues Brothers, Classic Rock, the Rolling Stones, Motown, Funk, R'n'B, and other hits from the past and present.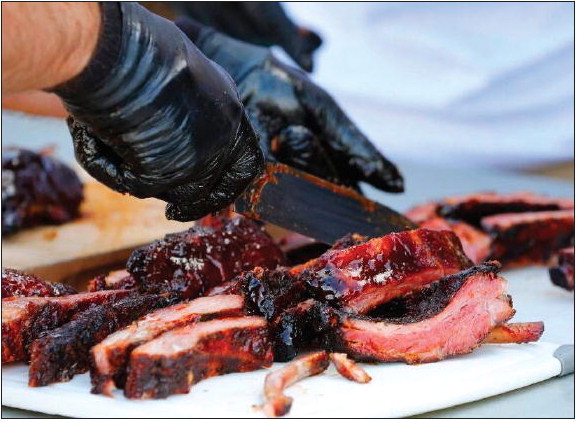 THE RIPLEY'S – Having deemed themselves, "Not your average cover band," The Ripley's are known for their vibrant energy and talented covers of everything from rock to pop to the Top 40 hits. The band will take the stage at Partin Park during the Professional BBQ Competition on Saturday, October 7.