Posted on
When the Lunch Bell Rings this School Year, It's time for Lasagna!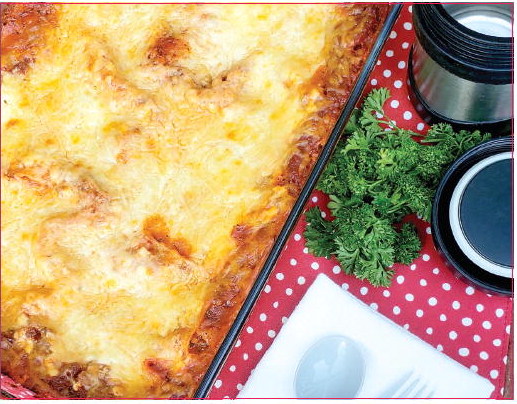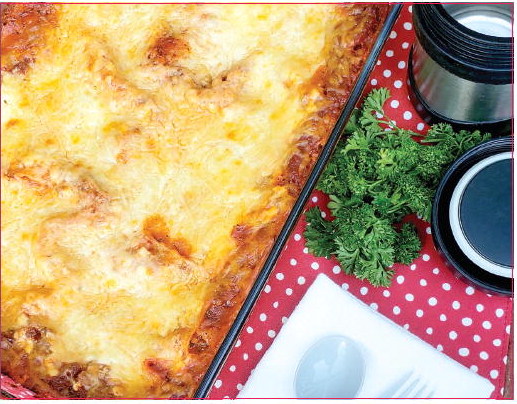 Azure Rountree f there is one recipe that I know well, it is Cheesy Lasagna because of how much my kids request this delicious dish. It's made with tender noodles nestled in between a flavorful Italian meat sauce, then oozing with mozzarella, parmesan and cottage cheeses, making it a kids favorite for lunchtime or any meal!
Kid Friendly Recipes from the Kitchen of Azure Rountree is available at The Advance. A portion of the proceeds from every book sold will go to benefit children with special needs.
IFun, Delicious and Festive
Cheesy Lasagna
¾ pound Ground Beef 1 (24-ounce) jar Prego Traditional Italian Sauce 1 ½ teaspoon Italian Seasoning ¼ teaspoon Lowry's Garlic Salt with Parsley 6 Oven Ready Lasagna Noodles (I recommend the Barilla Brand) 1 (16-ounce) container Small Curd Cottage Cheese 3 cups Shredded Mozzarella Cheese 1 ½ cups Shredded Parmesan Cheese Non-Stick Cooking Spray Preheat oven to 350 degrees. Spray a 9×13 inch glass baking dish with cooking spray and set aside. Cook ground beef until no longer pink, then drain and place meat in a large mixing bowl. Stir Prego sauce, Italian seasoning and Lowry's garlic salt into the meat. Layer 3 noodles on the bottom of the baking dish. Spread half of the sauce mixture over the noodles. Drop half of the cottage cheese over the sauce and carefully spread. Sprinkle with half of the shredded mozzarella cheese and then half of the shredded parmesan cheese. Repeat the process. Spray a large sheet of foil with cooking spray, then secure over the casserole. Bake covered on the 3rd (middle) rack for 55 minutes. Remove the foil and bake an additional 15 minutes.