Posted on
MoCo 4-H'ers Attend Junior Camp at Fortson 4-H Center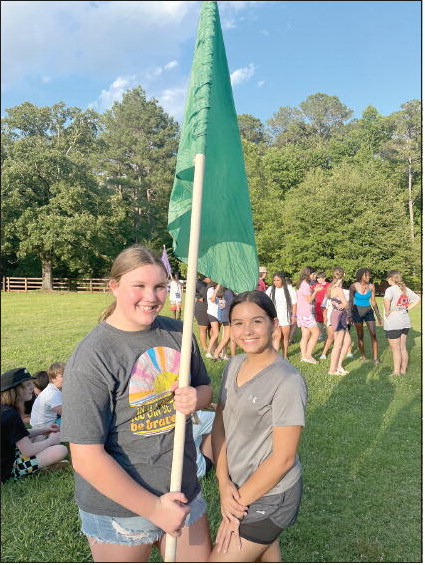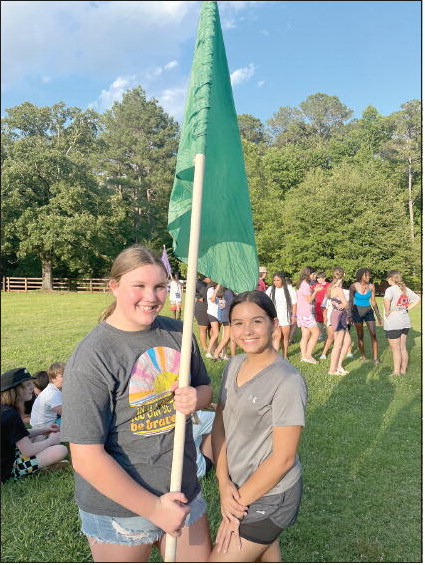 By Lauren Stanley Montgomery Co. Agriculture & Natural Resources/4-H Youth Development Agent
Two Montgomery County 4-H'ers, Morgan Connell and Hartley Williamson, attended Junior Camp at Fortson 4-H Center in Hampton, Georgia, from June 26-30.
Campers participated in a variety of educational activities including a tour of Atlanta Motor Speedway, canoeing, zip lining, rock climbing, tie-dying, herpetology, the low ropes course, and a trip to Stone Mountain Park, where campers got to explore the park's offerings, visit the top of the mountain, and watch the laser and drone show. Other experiences during the week included pool time, a movie night, board games, basketball, archery, crafts, and a farewell campfire on Thursday night.
They also had the chance to compete with their color crews throughout the week for the chance to win the Fortson Cup! Color crews attempted to earn points by keeping their cabins clean, putting on a skit at the variety show, winning games in water olympics, and being respectful and punctual. At the final gathering on Friday, it was announced that orange crew had won the coveted Fortson Cup!
Georgia 4-H empowers youth to become true leaders by developing necessary life skills, positive relationships, and community awareness. As the largest youth leadership organization in the state, 4-H reaches more than 225,000 people annually through University of Georgia Cooperative Extension offices and 4-H facilities. For more information about Georgia 4-H, contact your local UGA Extension office or visit georgia4h.org.