Posted on
Toombs FFA Attends Summer Leadership Camp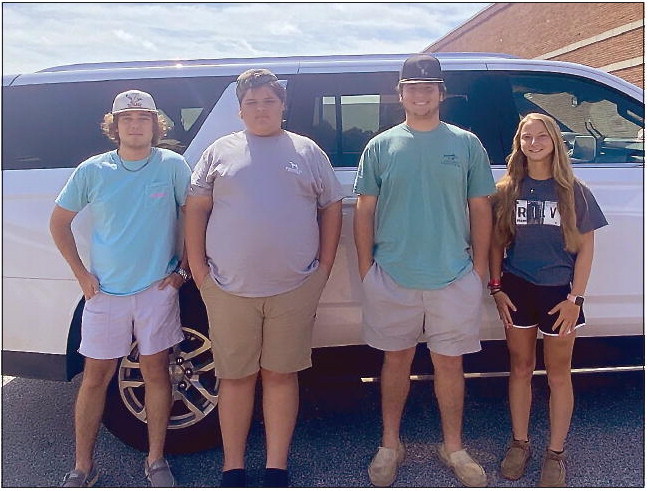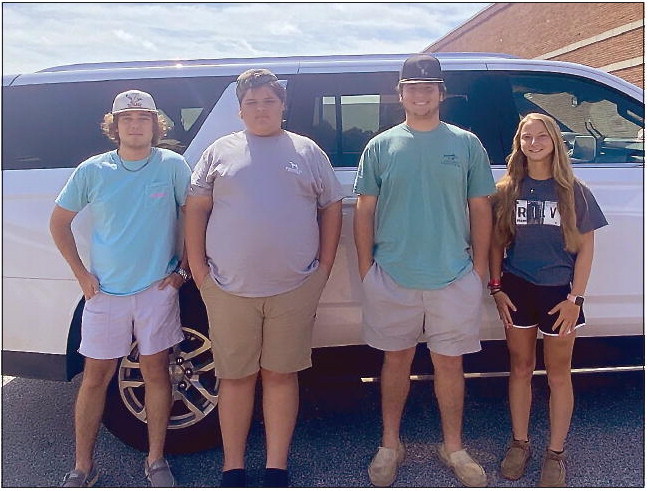 Courtesy of Toombs County Schools
This summer, four Toombs County High School students attended a Summer Leadership Camp (SLC) at the Georgia FFA-FCCLA Center in Covington, on the banks of Jackson Lake. Summer Leadership Camp is open to FFA and FCCLA students from all over the state of Georgia.
FFA Advisors Chasity Knight and Marlyn Teel took the group for a week of camp where they participated in a leadership program designed to build relationships, develop teamwork and leadership attributes, and of course, have a great time! They participated in team competitions such as softball and volleyball, and also competed in individual events such as ping pong, cornhole, crafts, a speech contest, and an essay contest. There were many fun camp activities, such as a blob and swimming. The last day of camp is highlighted by one final team event – the mud course!
The theme of Summer Leadership Camp this year was DRIVE. Life is a journey to be experienced, and we are all in our own driver's seat. Through this theme, we hope campers recognize that the only impossible journey is the one you never begin.
"Summer Leadership Camp is a unique experience for students that is full of memorable activities and real leadership development. One of the best aspects of camp is that some of the best teachers in the state spend a week with these students and truly invest in them to make a difference in their lives," says Russel Towns, Camp Manager.
About FFA Founded in 1928, the former 'Future Farmers of America' brought together students, teachers and agribusiness to solidify support for agricultural education. The name of the organization was changed to the National FFA Organization in 1988 to reflect the growing diversity of agriculture. Georgia FFA is the 3rd largest state association in the nation with more than 42,000 members. There are 342 FFA Chapters and more than 475 agricultural education teachers in Georgia. The FFA makes a positive difference in the lives of students by developing their potential for premier leadership, personal growth, and career success, through agricultural education.