Posted on
Obituary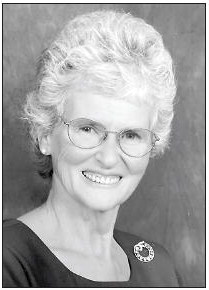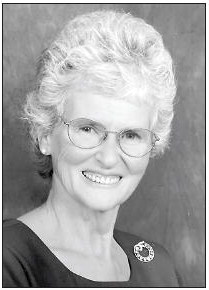 Mary Jo Dukes, age 85 of Uvalda passed away peacefully at home surrounded by her family.
Mrs. Mary was born in Screven, GA, to the late Mr. Joseph Lee Groover and Mrs. Dalfie Evans Groover.
Sweet. Loving and kind were words best used to describe Mary. She always had a smile and a helping hand to offer. She never met a stranger, and all were welcome at her home. She is preceded in death by her husband, Silas Aaron Dukes; brother, Donald Groover; sister, Ruth Crummey; stepsister, Julie Hutchinson; daughter, Bethene Dukes Baxley; and son, Glenn Lamar Dukes. She is a charter member of Bible Baptist Church.
She is survived by her son, David Dukes (Pam Carter) of Baxley; daughter, Mary Jean Dunlap (Terry) of Eastman; daughter- in-law, Heike Dukes of Brandon, FL; son-in-law, Wallace Baxley of Baxley; sisters-in-law, Ethel Dukes, Josephine Groover, both of Hazlehurst, Nell Dukes of Brunswick. 13 grandchildren, 24 great-grandchildren, and 19 great-greatgrandchildren also survive.
Funeral Services for Mrs. Dukes were held Tuesday, June 20, 2023, at Hazlehurst Bible Baptist Church beginning at 11:00 a.m., with Rev. Manford Gilbert officiating. Interment followed in the Hazlehurst Memorial Cemetery.
Grandsons, James Hughes, Harry Hughes, Glenn Dukes, Jr., Brandon Dukes, Clint Baxley, Kevin Baxley, Allen Dukes, Shane Dukes served as pallbearers.
Granddaughters, Sandra Hughes, Kelly Dukes, Lacy Etters, Shonda Miller, and Regina Dukes served as honorary pallbearers.
Musical selections were rendered by Mr. Ethan Hutchinson and the Bible Baptist Quartet.
Wainright-Parlor Funeral Home was in charge of arrangements.
Full Paid Obituary
Mrs. Mary Jo Dukes