Posted on
Alamo's Code Enforcement Officer Introduced at Town Hall Meeting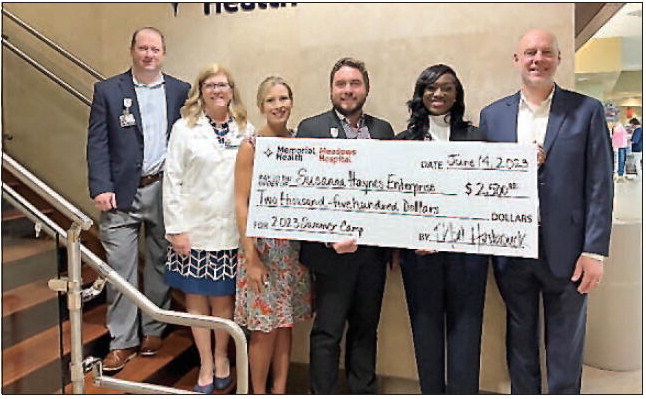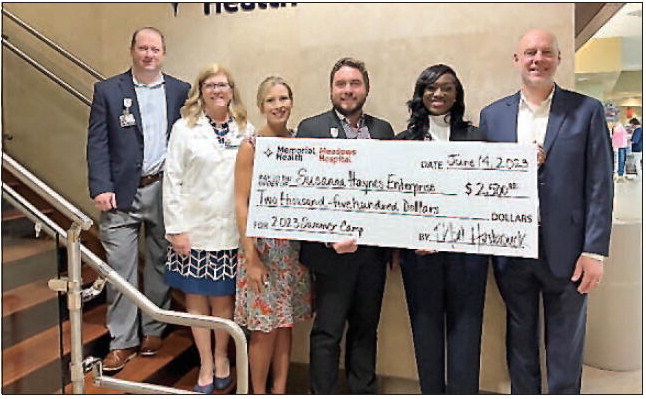 The City of Alamo's new code enforcement officer was introduced to the community during a town hall meeting on Tuesday, June 20, at the Wheeler County multipurpose center.
Lekitte Holt-Robinson, a nationally-certified professional who is an inspector in the Georgia Secretary of State's Office, Investigative Division, will begin enforcing the City's property maintenance ordinance as a private contractor on July 1.
The town hall session was held by the Alamo City Council to acquaint the public with Holt-Robinson's role as a code enforcer and to provide an overview of the code enforcement process. The City's property maintenance ordinance, adopted in 2021, is posted on the City of Alamo website.
"I have been working in code enforcement for about 15 years. I am passionate about what I do and if I see something wrong, I will write a violation," Holt-Robinson said as she outlined her role. She added that she also wants to be a resource for the community. "I am available to answer questions. I am here for you." Holt-Robinson said she works full-time for the state enforcing building codes, and she has planning and zoning experience which could be an asset for the community. She will be paid on an hourly basis.
She will be visiting the community on a regular basis from her state office in Atlanta, and her first task will be orienting herself to the community and assessing its needs and issues. She will survey the city to target problems and set priorities.
Holt-Robinson outlined the process. "If I see a violation, I will make a photo with a notation of the date and time, do research to determine the property owner, and send a written notice about the violation to the owner with a timeframe for correcting the problem." She allowed that in some cases, the violation may be the responsibility of the tenant to correct. In cases where the tenant or owner does not respond, a fine may be imposed, and in some cases, the matter may be referred to court for resolution.
Alamo City Manager Jeff Floyd shared some of the violations specified in the city's property maintenance ordinance: accumulation of dirt and debris; clothes hanging in the front yard; the accumulation of boxes, containers, fire wood, junk trash, recyclable materials, and building materials; overgrown vegetation and fallen trees; graffiti; inoperable vehicles; and the presence of dilapidated, unoccupied structures. "We are also considering potential water conservation and watershed issues covered by the Environmental Protection Division. All storm water goes into the watershed, and refuse can contaminate this watershed, resulting in noncompliance and a fine from EPD," he said.
Holt-Robinson added to Floyd's comments. "I will be looking at residences where the grass is too high, or if there are too many vehicles in a yard. Vehicles need to have a tag and insurance and be in running condition." She said she will be looking at the exterior condition of homes and whether their status is a detriment to the community. "I cannot go onto property without permission. I will be inspecting from the road or the right of way, but if I see a violation, I will write it up." She said some serious violations, such as those concerning plumbing/water, or electrical/fire hazards will require more immediate action and shorter deadlines.
She will not be handling building codes and licenses initially, but this may be one of her future tasks. The City has ordinances regarding animal control and zoning to address these issues. She said in cases where properties are in foreclosure, the company which owns the structure will be held responsible for correcting ordinance violations, and the property cannot be sold until the violations are addressed.
"I can't condemn property, but I can make a referral to the proper authorities. I can write up violations and go from there," Holt-Robinson said. But if a building is repairable, the matter can be negotiated. "The property has to be made livable. It can be boarded up and a time limit set for improvements," she said.
Floyd emphasized, "We are trying to beautify the city with current projects. It's hard on someone to have a nice home and see issues in the community that decrease their home's value. Our intentions with bringing in the code enforcer are to make the best of our community, to attract businesses and residents, to make our community grow."
Alamo Mayor Pam Lee commented, "As mayor, I want to make sure our community is safe, beautiful, and inviting. This is a very positive move," she said of the new code enforcer. Having someone from outside of the community come in and tackle issues makes the process more objective, Lee said.
Regular Meeting
The City Council met at 6 p.m., June 20, for its regular June session and among matters taken up was deciding whether a special election will be held to replace Councilman Harry Lewis, whose resignation was accepted by the Council at its last session. To avoid the expense of holding a special election, the Council voted to include the special election in the next regular election on November 7.
The Council also voted to change the City Hall hours to 8 a.m.-4:30 p.m., closing for lunch from noon until 12:30 p.m., starting July 1.
Floyd reported that work commenced June 1 on the remodeling of a cityowned property on Main Street/U.S. Highway 280 to accommodate the new City Hall. He said the work is about 40% complete, and the building should be ready for occupancy in about 12 weeks.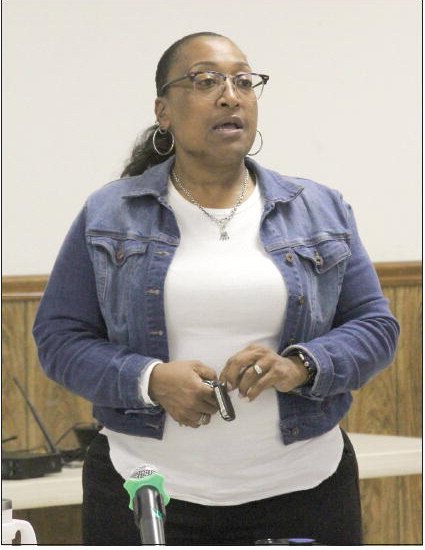 NEW CODE ENFORCER — Lekitte Holt-Robinson, a nationally- certified professional who is as an inspector in the Georgia Secretary of State's Office, Investigative Division, will begin enforcing the City of Alamo's property maintenance ordinance on July 1. She outlined her role at a town hall meeting in Alamo on June 20.Photo by Deborah Clark