Posted on
Lyons Honors Women Veterans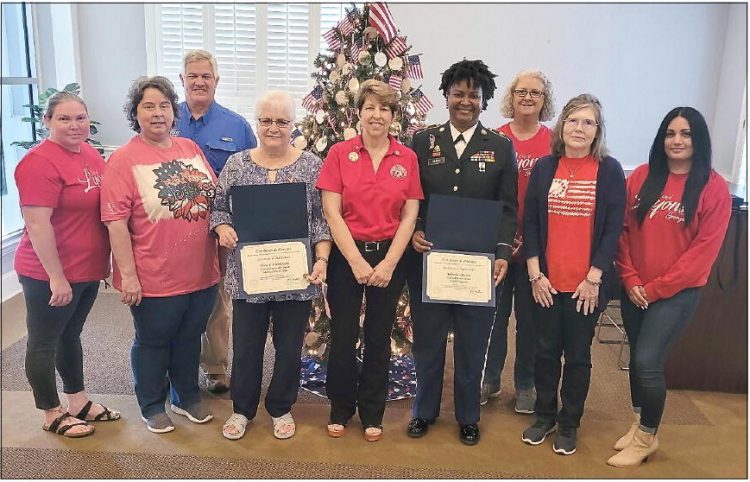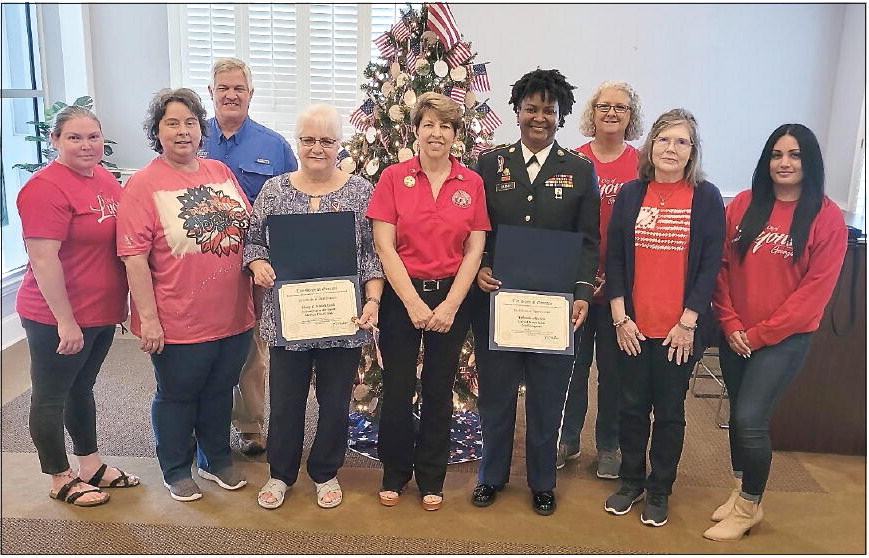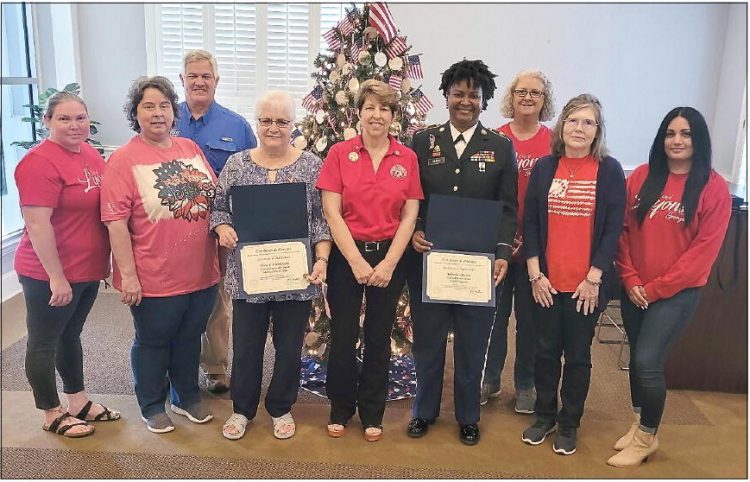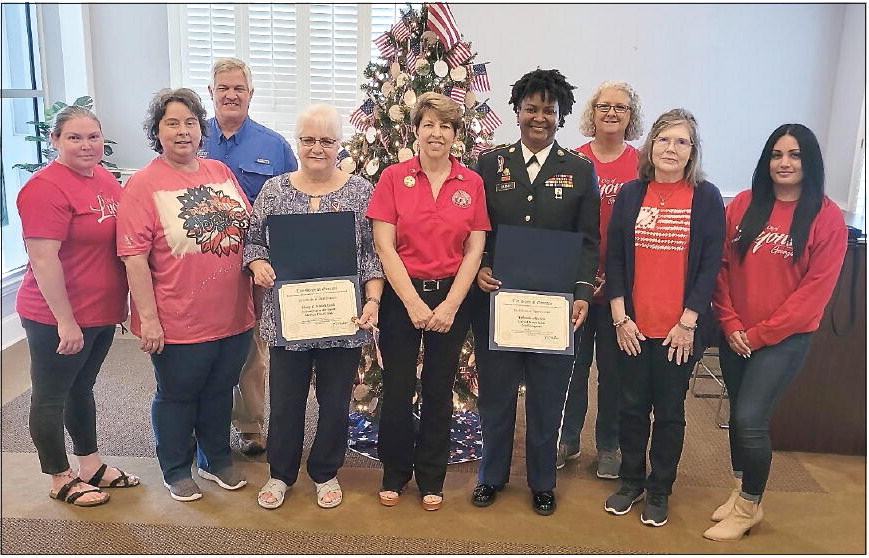 Courtesy of the City of Lyons
A beautiful Women's Veteran Certificate and Pin Ceremony was held at the City Hall building in Lyons on Monday, May 22.
According to Lyons Community Liason Alysa Marsicano, the ceremony was a wondrous occasion, as she ramrked, "It was a pleasure to see the City of Lyons Associates, the Mayor of Lyons, the City Clerk, and Mrs. Debra O'Neal, our Toombs County Liaison and Veterans Affairs Regional Service Officer, take the time out of their busy schedules to honor and show respect to our female veterans. It was an event filled with gratitude and appreciation for the service that veterans Mary Strickland, US Airforce, and Yolanda Quinn, US Army, have provided to our country."
The women were presented with certificates and ceremonial pins as a part of the celebration. They also placed flags upon the city's Veteran's Tree, which is located within the City Hall.
This action comes as a result of a continuing effort by Lyons to honor veterans within the community, which has led to the municipality's implementation of the Veteran's Tree and special Veteran Parking Spaces at the facility.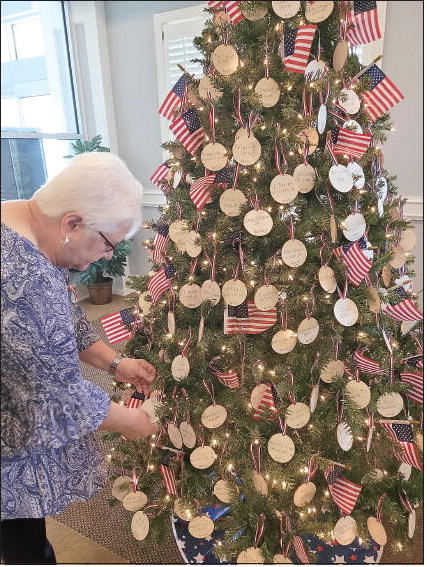 JOINING THE VETERAN'S TREE — U.S. Air Force Veteran Mary Strickland (left) and U.S. Army Veteran Yolanda Quinn (right) place flags on the city's Veteran's Tree.