Posted on
continued from page egory, and ….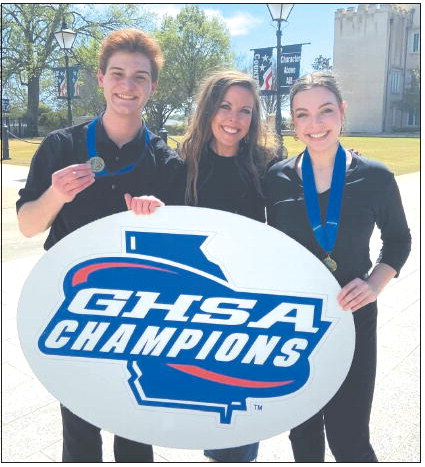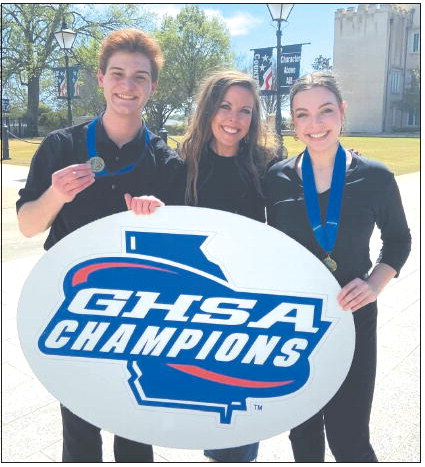 continued from page
egory, and Johnson and Dottie McDaniel teamed up to take the 'Oral Interpretation Duo' championship category. The three state championships were the first since 2019, when Jariyah Williams took first in the 'Oral Interpretation, Humorous' category.
Also medaling were Sage Powell, who was the runner-up in 'Oral Interpretation, Dramatic,' and Shannon Collins, who was 3rd in 'Girl's Solo. The Girl's Trio and Boy's Quartet also had good performances, with both teams finishing 3rd.
VHS Literary Coach Margaret Pournelle said she was proud of the results and hard work of the students. 'The victories at the state literary meet represent months of hard work, and the work ethic of these students is unmatched! We are thrilled at this accomplishment and are still soaring!' she remarked.
Individual Results
Alan Johnson – Oral Interpretation, Humorous Interpretation – State Champ Alan Johnson and Dottie McDaniel – Oral Interpretation Duo – State Champs Sage Powell – Oral Interpretation, Dramatic State Runner-Up Shannon Collins Girl's Solo – 3rd Place Shannon Collins, Jada Clements, and Autumn Harris – Girls' Trio – 3rd Place Micah Davis Brown, Landry Wheeler, Andrew Davis, and Cole Dean – Boys' Quartet -3rd Place