Posted on
Evans Named NAIA All-American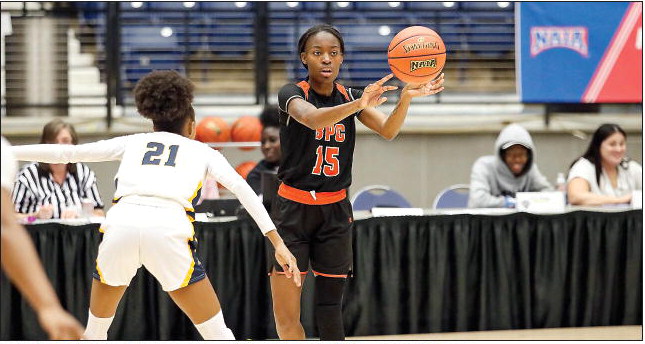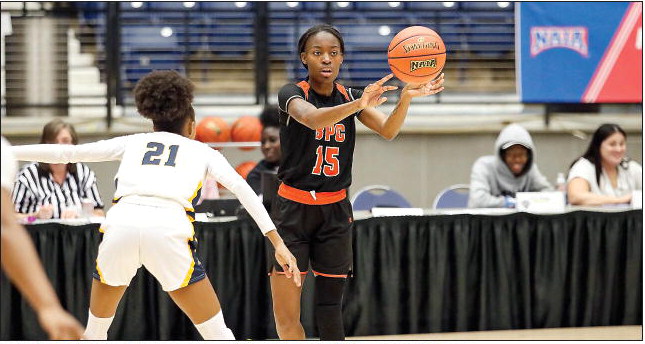 Courtesy of BPC
The National Association of Intercollegiate Athletics (NAIA) has announced the 2022-23 NAIA Women's Basketball All-American list. Brewton-Parker Women's Basketball student-athlete, Madison Evans, has been announced as an All-American Honorable Mention, the national office announced on Tuesday.
Evans, a junior guard from Savannah, Georgia, earned the honor after helping lead the Lady Barons to a 22-8 overall record and an NAIA National Championship First Round appearance.
"Madison is everything you could want in a player," Head Coach Steve Edwards said. "She is gifted and coachable. We believed she was a special player during the recruiting process, and she has exceeded our expectations. She is a winner on and off the floor, and I am proud to be her coach."
This season, Evans averaged 14.1 points per contest for a total of 366 points while shooting 49.6% from the floor across all competitions. She also dished out 62 assists, gathered 35 steals, and averaged 5.6 rebounds per game. So far in her career, Evans has totaled 919 points while averaging 12.7 points per game and shooting 48.2% from the floor.
Evans is the first Lady Baron since the 2019-20 season to earn NAIA All-American Honorable Mention status with Joy Hadley earning back-toback honors.