Posted on
2023 Session: Week 8 Update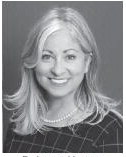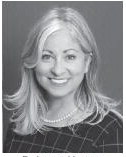 Last Mon day, my Ho u s e col leagues and I started a long, productive week eight of the legislative session. We met four days in the House Chamber and devoted Friday to working in our respective committees. With Crossover Day on March 6, we worked longer hours each day to thoroughly review and vote on key pieces of legislation. I'll highlight a few of them here.
Veteran Services
Last week, the House passed bipartisan legislation to expand mental health care options for veterans living in Georgia. House Bill 414 would create the Veterans Mental Health Services Program, a grant program to improve access to mental health services for veterans and their family members. The Georgia Department of Behavioral Health and Developmental Disabilities would administer these grants to eligible nonprofit community programs that demonstrate the ability to provide high-quality services. The Veterans Mental Health Services Program would be a significant step towards improving access to mental health services for our veterans to make sure they have the support needed to lead healthy and fulfilling lives. Civil Unrest & Violence
Thankfully, the 156th district has not experienced the extreme cases of civil unrest and violence that other areas of Georgia have. However, we see it on the news and certainly do not want these despicable acts to occur anywhere in our state. To address this, the House passed four bills this past week.
First, House Bill 500, which would create the offense of arson of a law enforcement vehicle. This crime would result in a fine up to $100,000 and/or imprisonment from five to 20 years. Yes, arson is already a crime, but taking a law enforcement vehicle out of service not only destroys a vehicle paid for by taxpayers, but puts the whole community in danger because it is no longer available to patrol our neighborhoods to keep us safe; House Bill 505, which would make the offense of rioting a felony offense with a prison sentence between one to 20 years. While peaceful protesting is a part of our national heritage, rioting destroys property and businesses and should not be tolerated in our state or anywhere else; House Bill 227, which would update the law regarding criminal damage to critical infrastructure or vital public services to include electronic means, such as a cyberattack. This bill would increase the penalty for this crime to imprisonment between two to 20 years; House Bill 147, or the Safe Schools Act, would address how Georgia schools prepare for acts of violence on campus. First, this bill would require relevant state agencies to create an endorsement for eligible certified school professionals who complete a voluntary training program on school safety and anti-gang identification. Under this bill, schools would be required to conduct intruder alert drills by October 1 of each school year and report to GEMA/HS when these drills are completed. Finally, students would be required to participate in these drills, but schools could allow a parent/legal guardian to elect for their child not to participate. The goal of this legislation is to improve school safety and preparedness and reduce incidents of violence and gang activity on school grounds.
Slum Lords
Most rental property owners are honest and value their tenants. However, some do not, and House Bill 404 aims to address the bad actors. First, it would require rental properties to be "fit for human habitation" upon signing a lease, and landlords would be required to maintain good conditions throughout the duration of the lease. Also, the bill would prohibit landlords from turning off a rental home's air conditioning system prior to an eviction and prohibit landlords from requiring a security deposit that exceeds two months' rent. This legislation would also give a tenant who fails to pay rent or charges on time 3 business days to pay their balance owed prior to an eviction proceeding being filed. This would give tenants time to resolve the issue before being evicted. Georgia renters have the right to live in homes that meet certain minimum health and safety standards, and overall, this bill would provide greater protections for tenants under state law and hold bad landlords accountable for keeping their properties safe. Southeast GA Soap Box Derby Last Monday, I was proud to carry my first House bill to the chamber for a vote. House Bill 237, which would designate the Southeast Georgia Soap Box Derby in Lyons as the official soap box derby of the state passed unanimously. The Southeast Georgia Derby began in 1992 with 20 cars competing in only one age division. Thirty-one years later, the race has grown to an average of 50 drivers, competing in three age divisions and one division specifically for drivers with intellectual and developmental disabilities. Young people from around Georgia and several states participate in about 16 races held in Lyons each year to qualify for the World Championship. The positive impact this program has on their lives cannot be overstated. In a time when our children and youth face so many negative influences, this is exactly the type of program we need more of in our state. By making the Southeast Georgia Soap Box Derby Georgia's official derby, we highlight a program that has a long history of positive influence and fun for young people and their families, and we encourage others to participate. It now moves over to the Senate, and in the upcoming week, I'll be working to get it through Senate committees.
School Zone Traffic Cameras Many of you have contacted me over the past several months regarding school zone traffic cameras. House Bill 348 would require warning signs to be placed 500 feet prior to the school zone to allow for time to slow down. School zone speed limit reductions would only be in effect 30 minutes before and after the official start of school and 30 minutes before and after the official end of the school day. Furthermore, flashing yellow lights would be required while the speed limit reduction is in effect. Many citizens have received surprise tickets when they passed through a school zone well after school ended or over a weekend or holiday. This bill would help with that. While the safety of students is of utmost importance, we also do not want to put a burden on citizens to pay unreasonable tickets and fines.
Other bills passed by the House during week eight of the Legislative Session include: House Bill 155, which aims to help with our current workforce shortages. It would require professional licensing boards to issue a license by endorsement to a person seeking licensure. It excludes firefighters, health care providers, and law enforcement officers; to be eligible, individuals must establish residency in Georgia, hold a current license in good standing from another state, and pass required examinations. This bill would not apply to law practice licensing, override licensing compacts, or permit issuance of a license without verification; House Bill 301, which would set the penalty for improperly overtaking a school bus at $250; House Bill 302, which would allow courts the option to issue either temporary or permanent protective orders to protect against stalking; House Bill 327, which would consider inappropriate behavior between a step-grandparent and stepgrandchild as an act of incest under Georgia law; House Bill 338, or the Student Technology Protection Act, which would require each local school board and charter school to adopt a policy to prevent and prohibit any computer or network from accessing obscene materials; schools would be required to implement their policies to filter grade-appropriate content on school-owned devices by October 2023; House Bill 416, which would allow for qualified pharmacy technicians to administer vaccines on the immunization schedule to adults; House Bill 440, which would allow public and private schools to stock and administer glucagon, a medication used to treat severe hypoglycemia in people with diabetes. Prescribers could provide standing prescriptions for ready-touse glucagon to schools so that it could be quickly administered to students in a diabetic emergency; Week eight brought many constituents to the Gold Dome including: My first House Page, Vidalia High School student Reagan Long and her dedicated parents Anna and John Long; Toombs County carpenter, Wendy McCloud; Stephanie Wardlaw, J.R. Tripp Middle School Business and Computer Science teacher; Telfair County Commissioners Carla Sirmans and Dakkia Bradshaw; Wheeler County High School students and teachers with three student leadership organizations: FCCLA, ICSL, and FBLA; A whole crew from Lyons who were at the Capitol in support of House Bill 237: Mayor Willis Ne-Smith, Jason Hall, Daphne Walker, Derby Chairman Jonathan Gordy, Ashley Gordy, Noah Gordy, Pageant Director Leslie Harrell, Pageant winners Melea Pittman and Emma Waters.
When we return to the Gold Dome on Monday, March 6, my colleagues and I will complete Legislative Day 28, otherwise known as Crossover Day. This is the deadline for legislation to be passed out of its chamber of origin to remain eligible for consideration to become law. I hope you will continue to reach out this session so I can best address any concerns you might have about bills under consideration. The best way to reach me is by email me at [email protected] ga.gov. As always, thank you for allowing me to serve as your state representative.
By Leesa Hagan R-Vidalia (District 156, Georgia House of Representatives)