Posted on
Toombs County Students Participate in Statewide Choir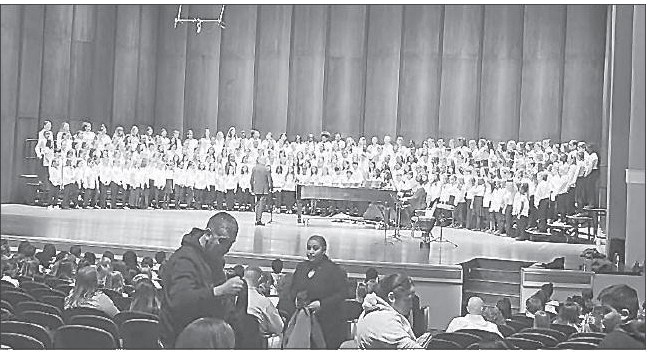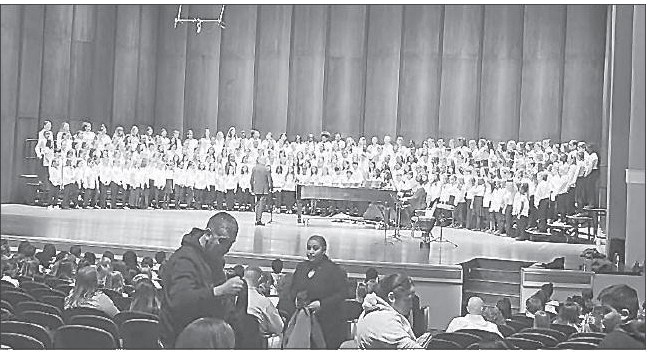 Toombs County Elementary School students Stella Peterson, Kyndal Hartley, Lane Bagby, Zyerre Sanders, Scarlett Williams, and Bentlee Gardisser participated in the Statewide Elementary Honor Chorus on February 11 in Athens.
This event is sponsored by Georgia Educators Association and was made up of 500 exceptional 4th and 5th grade singers. The conductors of this event were Dr. David Langley and Amanda Dodd. Toombs County Schools was represented well by these outstanding students and their music/chorus teacher Rachel Davis.

TOOMBS PARTICIPANTS – Toombs County Elementary Students traveled to Athens on the weekend of February 11 to sing with the statewide choir. Front to Back: Zyerre Sanders, Kyndal Hartley, Scarlett Williams, Stella Peterson, and Bentlee Gardisser.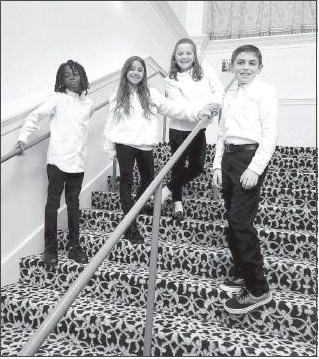 JOINING 500 STUDENTS – The students from Toombs County Schools joined the group of 500 students from across the state in the performance. L to R: Zyerre Sanders, Kyndal Hartley, Stella Peterson, and Lane Bagby.