Posted on
TCHS Cheer Shows Well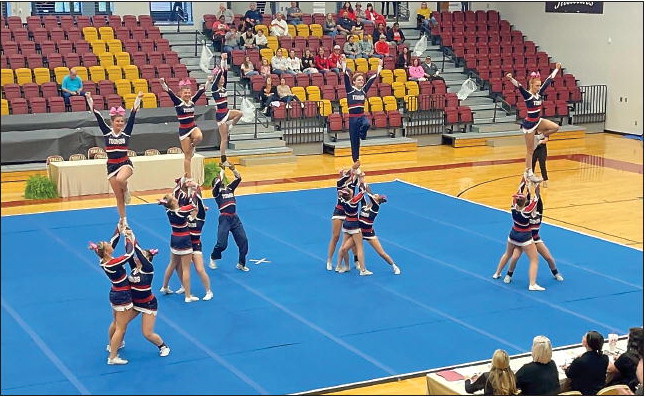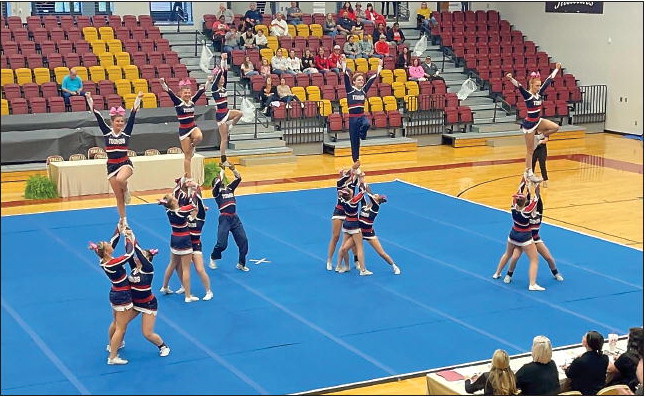 Courtesy of TCHS
The Toombs County High School competition cheerleading team took to the mat on Thursday at Vidalia High School to take part in the Sweet Onion Classic.
Vidalia
The Bulldogs squad competed in the coed division and won first place. Coach Tilly Christian said, "Thank you to all the family, friends, and fans who came to cheer us on! We scored our highest score of the season so far, and we're going to keep putting in the work to put our best routine on the mat. We participated in the Pink Out tonight to honor the life of Christy Powell. We remember those who fought and we are cheering for those who continue to fight."
Statesboro
The TCHS Co-ed Competition Cheerleading team competed at the Battle in the Boro this past Saturday at Statesboro High School. There were two 7A teams, one 6A team, and two 2A teams competing in the co-ed division.
The TCHS Cheer Dawgs hit their best routine of the season so far and came home with a 1st place win. They also scored their highest score of the season and are ready to get back to work to prepare for this upcoming Saturday's competition at Forsyth Central.