Posted on
Toombs County Farm Bureau Hosts Elementary Ag Day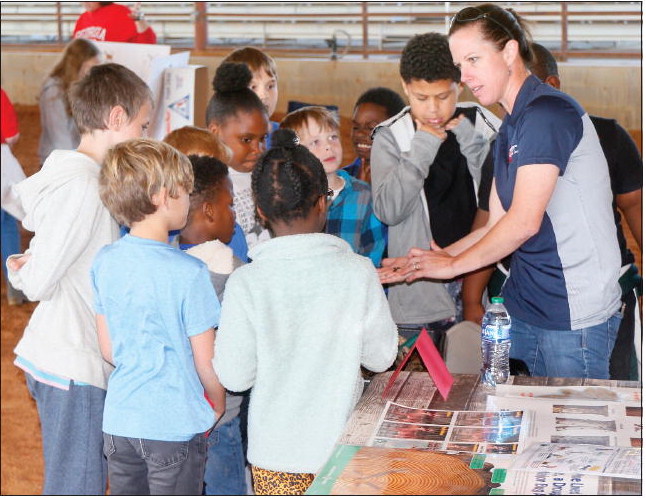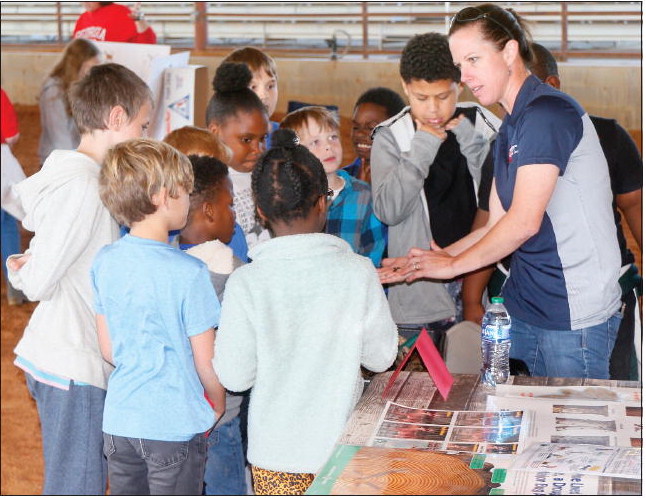 mrandolphadvance@gmail.com
The Toombs County Agriculture Center was filled with plants, animals, and resources, as elementary school students traveled from Robert Toombs Christian Academy, Toombs Central Elementary, and Lyons Upper Elementary School to learn more about agriculture in their area.
Students rotated around a series of booths that featured hands-on activities, demonstrations, and information provided by local businesses and organizations. Among these were Altamaha EMC and Vidalia Apicultural Services & Bee Co., the UGA Extension Office, and the Toombs County Middle and High School Future Farmers of America (FFA) members.
Participants perused a series of booths on topics such as soil management, pecan cultivation, beekeeping, electricity, peanut cultivation, greenhouses, and more. Students were also able to simulate milking a cow and pet a Scottish Highland calf.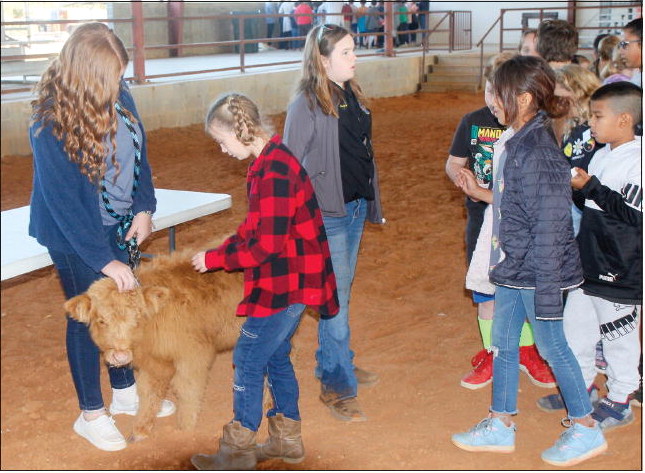 MEETING VINNIE — Elementary students had the chance to meet the Toombs County FFA Scottish Highland Calf "Vinnie" and to talk to Toombs Middle School FFA Member Kaleigh Montford (far right) about her work tending to the calf during her supervised agriculture project (SAE). TCHS FFA Treasurer Madyson Jenner (far left) also helped with the booth.Photo by Makaylee Randolph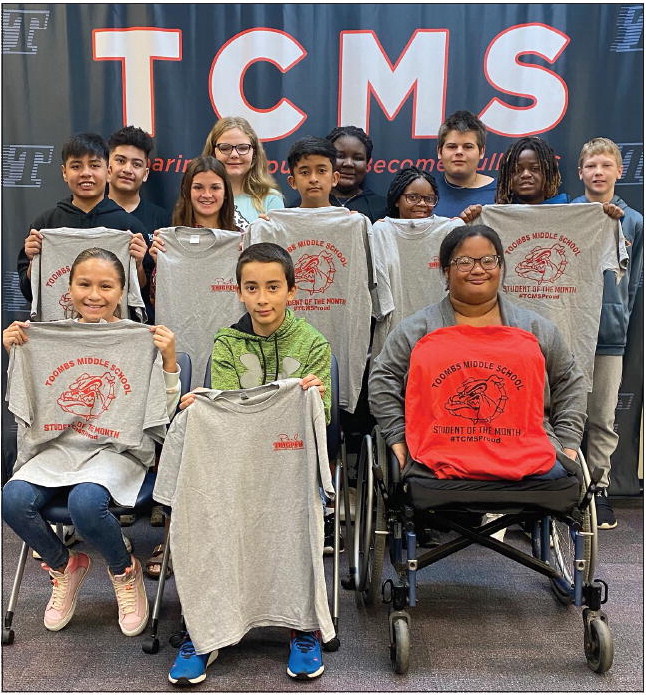 STUDENTS OF THE MONTH — Toombs County Middle School has announced their September Student of the Month award recipients. These students have worked hard to obtain this by having good grades, good attendance, and good citizenship. (L to R): Back Row: Angel Montano-Maldonado, Addisyn Dasher, De'Nea Taylor, Thomas Borland, Grayson Fulmer. Middle Row: Marcos Ramirez-Romero, Natalie Moore, Aaron Tinoco, Jamiyah Hunt, Zyheim Sanders, Front Row: Kaylee Navarez, Modesto Quintana, Aprella Bellevue.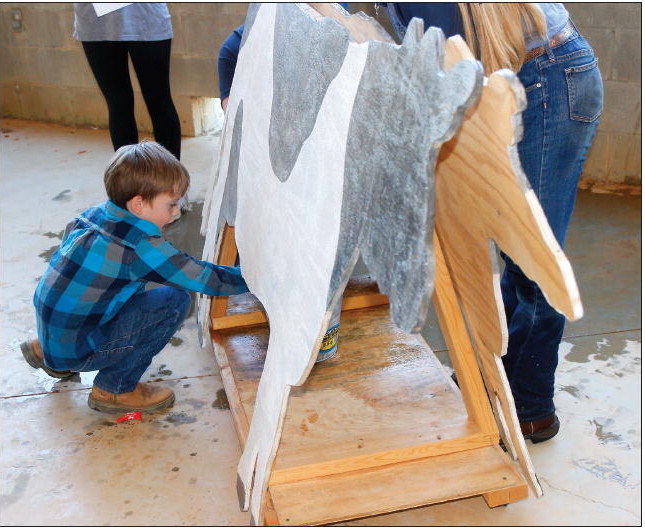 MILKING A COW — Students were able to take turns simulating the process of milking a dairy cow through a hands-on activity led by Toombs County High School FFA President Alexis Hart.Photo by Makaylee Randolph