Posted on
VHS Cross Country Runs In 2 Meets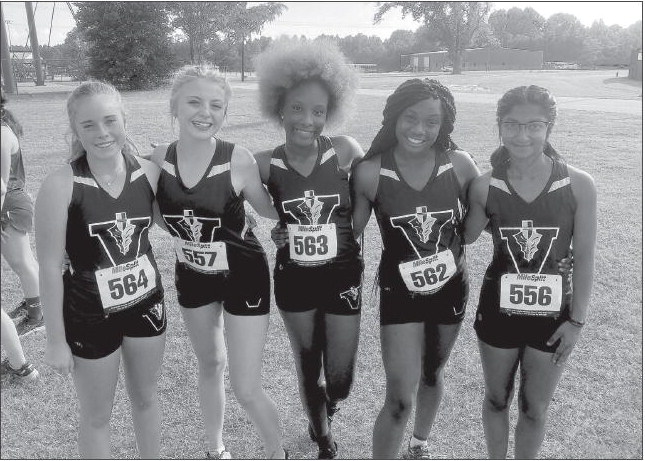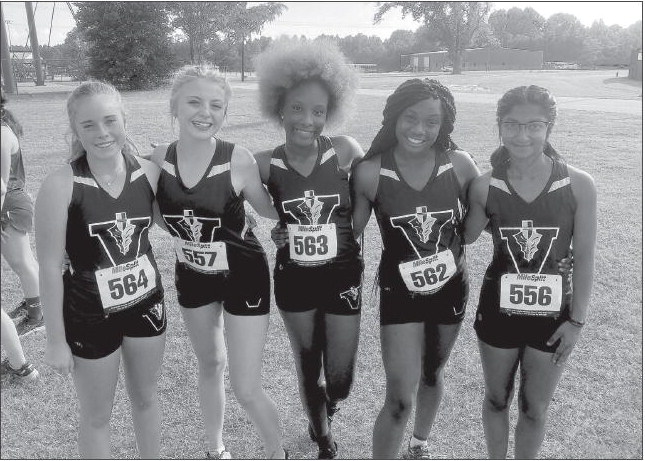 The Vidalia High School cross country teams competed at the Toombs County Bulldog Invitational on Thursday and then in Jones County on Saturday.
at TCHS
The Vidalia High School Indians brought home two champions from the Toombs County High School Bulldog Invitational on Thursday of last week in Lyons. It was a very hot day with temperatures reaching 98 degrees. There were several runners from other schools that were not able to finish the race, but VHS had the individual winner in both the girls' and boys' races. With extreme heat, Georgia Meredith and Seth MacGregor both won the girls' and boys' races. Meredith is still minutes ahead of her times last year and won the girls' race by over a minute, while Mac-Gregor had a little more competition, but managed to hang tough and pull away from the competition in the last mile. The Indians had several top 20 medalists along with Meredith and Mac-Gregor. Andrew Hodges is running very strong races right now. He managed to persevere through the conditions and place 6th with a time of 18:35. Jude Owen placed 13th and Cash Driggers placed 20th along with Chamlee Evans, the boys team placed 2nd to Jeff Davis. Aleah Ajohda had a season best time placing 8th with a time of 24:12, and J'Miya Hunt dropped a minute off her all time best. Coach Mandy Godbee said, 'The conditions were extremely hot, but the runners fought hard and ran very well. I am proud of their efforts and their toughness. They continue to improve every week.'
at Jones Co.
The Indians and Lady Indians returned to competition Saturday in Jones County with cooler temperatures and numerous personal best performances. Coming off the Bulldog Invitational with 98 degree temperatures, Coach Godbee was a little uncertain as to how the athletes would run, but once again they stepped up and competed with some very tough competition.
Meredith had an amazing race while facing her competition head on. Meredith placed 2nd with a very gutsy race as she nearly ran her personal best at the one mile and two mile splits. As a sophomore, she continues impress us with her determination to race and compete with some of the best runners in the state.
Aleah Ahohda tied her personal best and J´Miya Hunt bested her previous time by three minutes as did A´Miracle Jinks. The boys had an outstanding day as well with all 13 athletes running their personal best times. The Indians placed 4th as a team to first place Jones County-43 pts, Northside (Warner Robins) -73 pts, Veterans-103 pts, and Vidalia- 110 pts.
MacGregor, Hodges and Evans all ran under 18 minutes earning medals while Owen, Driggers and Abrien Anthony all ran under 19 minutes.
Coach Godbee stated, 'With a day like this, it is impossible to call out any single athlete, they competed extremely well and leveled up as a team. These young men have their sights set on the State Meet in November and they know what they have to do to make it onto the podium as a team.
'It is such a joy and honor to watch these athletes grow and excel. Coach Humphrey and I love watching all these young athletes compete and face challenges head on!'
The Indians head to Bleckley County Thursday, September 29 if weather holds out from Hurricane Ian.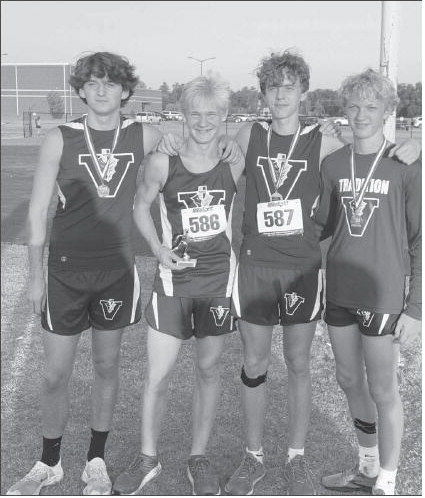 Indians – (L to R): Andrew Hodges, Seth MacGregor, Jude Owen and Cash Driggers