Posted on
Toombs County BOE Gets Milestones Update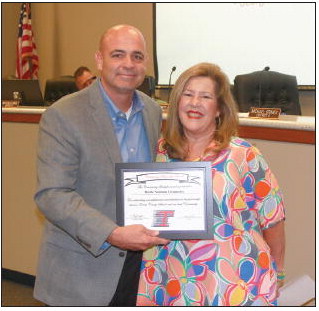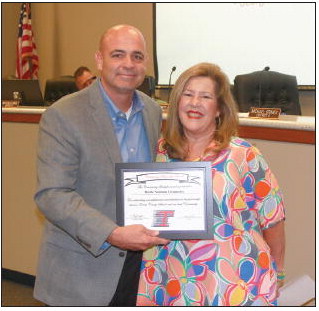 mrandolphadvance@gmail.com
Toombs County Curriculum Director Tonawanda Irie updated the Board of Education on the results of the previous school year's milestone assessments at the regular monthly meeting on Thursday, August 11.
According to Irie, the data from the 2020-2021 milestones assessment will serve as the base for growth after the pause in instruction and testing because of the COVID-19 pandemic, and the 2021-2022 school year's scores will be compared to this baseline.
"When comparing the two years, we were very pleased overall," Irie explained. "We still have a lot of growth to do, but we are pleased so far with the results."
Irie informed the Board that the elementary scores on the End of Grade assessments showed progress in every content area, and that the 6th grade Math, 7th grade English Language Arts, and high school content areas which take end of course assessments had all improved from last year.
"This year, our mindset focuses a lot on the principals, assistant principals, and administration. We have to do a better job, starting at the central office level, in supporting our principals and assistant principals," she remarked. "By supporting them, we need to provide the professional learning, resources, and help to get them whatever they need." She continued to speak on the importance of supporting the school administrations and teachers in their efforts improve student learning, to which the Board responded in agreement. The parties shared a discussion of the desire to equip teachers and staff enough that as administrators retire, those from within the school system may step up and fill the vacancies.
Adoption of Amended Policies Three amended policies were officially adopted by the Toombs County School System after their second reading and approval by Board Members at the meeting. A policy regarding employee leave and absences was amended to allow 12-month employees, such as school principals and central office program directors, 10 days of leave each year, which may not be carried over to other years if unused. Because of an amendment to the IEDA policy, which was adopted in 2014, students, up to 5th grade, will now be required to have a recess /unstructured break time during the school days on which they do not have physical education or other structured activity times The middle school may also have this unstructured break time, but scheduling of this time in the middle school will be the responsibility of the school's individual administration.
A policy regarding divisive concepts was adopted as a result of the Protect Students First Act. Through this new policy, titled IKBB, students will be protected from hate speech and racial mongering.
Community Partnership Award
Superintendent Barry Waller presented two local business owners, Merle Norman of Vidalia Owner Sherri Stone-Pfau and Robin's Nest/Maddie Bea Owner Robin Barber, the Community Partnership Award for their willingness to donate gift certificates to their stores as teacher incentives. "Our faculty and staff are more than excited when they are chosen as a recipient of these gift certificates, and we are thankful to these community partners for their generosity and support of Toombs County Schools," Superintendent Barry Waller commented.
Financial Report
Waller informed the Board that the funds collected from the Special Local Option Sales Tax (SPLOST) for the current fiscal year continue to skyrocket.
"I sound like a broken record saying it every month, but we are truly seeing record highs in the total SPLOST collections we are receiving," Waller told the Board. According to Waller, the school has received 34% more funds this year than from this time last year, and over $1,000,000 more than what was received around 5 years ago.
Upcoming Events
Toombs County Schools and the City of Lyons are joining forces to hold a community tailgate event in Downtown Lyons before the Senior Night home opener on Friday, August 26. The event will last from 4-6 p.m. and will feature appearances by the school's band and several local community businesses.
The County will host several tax digest hearings prior to approving the new millage rate. These hearings are Thursday, August 25, at 5 p.m.; Thursday, September 1, at 11 a.m.; Thursday, September 1, at 6 p.m. The rate will be voted on following the last hearing.