Posted on
Toombs County 4-H'ers Shine at Georgia State 4-H Congress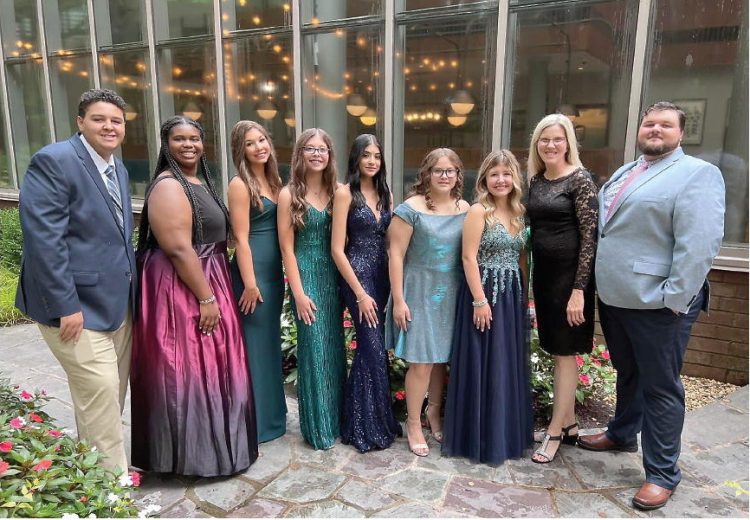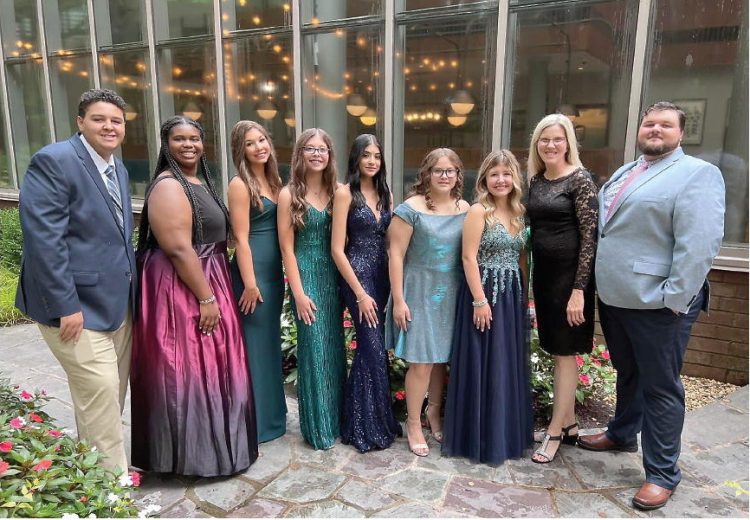 The best of the best from across Georgia gathered in Atlanta for the 79th Annual State 4-H Congress. Held July 19-22, 2022, 4-H Congress is the end of the year highlight for many of Georgia's youth. Over 200 members were joined by hundreds of sta and Uni versity specialists for the four-day event. While at State Congress, members competed in project competitions, attended leadership award banquets and visited Atlanta attractions. The 2022-2023 Georgia State Officers were also installed.
To be eligible to attend State Congress, members must advance by winning top honors at the District contest which took place in February. Seven delegates from Toombs County earned the honor, marking a record high number of competitors from Toombs County advancing to the state level. Local participants included Toombs County 4-H members Brittney Bryant, Tami Gonzalez, Grace Holt, Bailey Hutchins, Landon McDonald, Riya Patel and MaryLaura Tippett.
On Tuesday evening, delegates attended the Leadership Banquet where Grace Holt, a rising junior at Toombs County High School, was installed at the Southeast District Representative on the Georgia 4-H State Board of Directors. Grace is the first state officer from Toombs County since Jon Stewart served in 1998.
On Wednesday, delegates to Congress competed in competitions against youth from across the state of Georgia. Each participated in project demonstrations, interviews and portfolio competitions. The demonstration, interview and portfolio scores were combined for the final score.
After a day of competition, the delegates were treated to an afternoon of games, activities, and fun in the hotel ballroom. Winners were announced later that evening. Receiving second place in their projects were Brittney Bryant – Food for Fitness, Tami Gonzalez – Family Resource Management, Bailey Hutchins – Physical, Biological and Earth Sciences, Riya Patel – Textiles Merchandising and Interiors, and Mary Laura Tippett – Workforce Preparation and Career Development. Landon McDonald – Flowers, Shrubs and Lawns placed third and Grace Holt – Communications placed fourth.
On Thursday, youth were treated to donor tours and the Georgia 4-H Annual Banquet. "The competition at State Congress brings the best of the best to Atlanta," stated Cheryl Poppell, Toombs County Extension Coordinator. "We are extremely proud of these 4-H members and their hard work."
The delegates were accompanied to State 4-H Congress by Toombs County Extension Coordinator Cheryl Poppell and Riley Wimberly, Toombs County 4-H Educator. Dr.
Barry Dotson served as a volunteer judge and represented Toombs County as a member of the Georgia 4-H Advisory Committee.
Georgia 4-H is a partner in public education where youth and adults are growing and working together to experience and accomplish the extraordinary. 4-H is the youth orga- nization of the University of Georgia. For more information about 4-H, call the Toombs County Extension Office at 912-526-3101.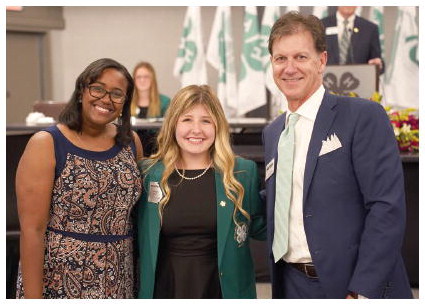 Incoming GA 4-H State Board member Grace Holt (center) receives her green officer blazer from Georgia 4-H Foundation Board Members Mrs. Brittani Lee (left) and Mr. Scott Shell (right).