Posted on
Sailor with Local Ties Found Dead on Ship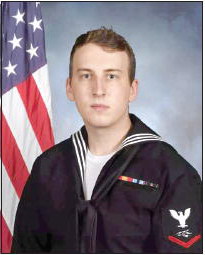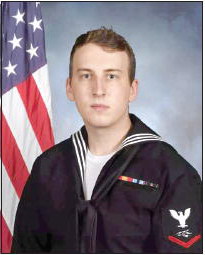 A sailor with ties to Toombs County was found dead aboard the USS Carl Vinson. No signs of foul play or suicide have been discovered.
Darren Collins, 22, was found unresponsive aboard the ship around 6:30 a.m. on July 10 and was pronounced deceased by the Navy Region Southwest Federal Fire Department.
The sailor was born and raised in Vidalia, and attended Sally D. Meadows Elementary School until he moved to Broken Arrow, Oklahoma. He often returned to the area to spend his summers with family members, and had plans of celebrating Thanksgiving this year in Vidalia.
Collins was very active in his community in Oklahoma, where he was involved with Junior Reserve Officers' Training Corps (JROTC) in high school, and served as a member of the robotics team and Civil Air Patrol. He went on several mission trips, including a trip for Hurricane Harvey Relief. Collins worked as an intern with the Broken Arrow Police Department, and enjoyed spending his time working on his martial arts and kickboxing skills, as well as a(ending his local United Methodist Church. He enlisted into the U.S. Navy in 2019 and com pleted Information Warfare Training in Pensacola, Florida, before being assigned to work aboard the U.S.S. Carl Vinson as a 2nd Class Information Systems Technician in 2020.
This accomplishment was a dream which Collins had since he was a child. "Since Darren was a little boy, I would ask him what he wanted to be when he grew up, and he would always say that he wanted to be in the military — he never waivered from that," his father Kelly Collins remarked.
Collins had recently returned from a six-and-ahalf month deployment to the Indo-Pacific in February, but was docked beside the pier at Naval Air Station North Island, California. The Navy is currently investigating the death.
"My deepest condolences go out to the Collins family in this time of tragic loss," Capt. P. Scott Miller, commanding officer of the USS Carl Vinson, said in a statement. "As shipmates we grieve the untimely passing of a talented young man."
Collins is survived by his father Kelly Collins (Marci), mother Beth Hayes (Ira), siblings Cody Collins, Abigail Rose Collins, and Austin Hayes, grandparents Lawrence and Ann Collins and Sylvie Rochester, aunt Laura Collins Braddy, and many more. The funeral will be held in Broken Arrow, Oklahoma, but a memorial service will also occur in Toombs County at Edmond Chapel Church of God. The date for that service is pending.
Family Comments
While grieving this loss, several local family members shared their thoughts on the serviceman's death.
"He was such a good child, and was always smiling," his aunt Laura Collins Braddy commented. "He was so much like his dad: quiet but so funny and always trying to be the best he could be. He always wanted to fish and wrestle. He was coming home to Georgia to be with us for Thanksgiving this year. We are heartbroken that we will not see him at Thanksgiving, but are so thankful to have shared the times we had together." She continued, "I am so proud of the man he had become, and I know this is cliché, but only the good die young, and he was so good, indeed." Collins' grandparents Lawrence and Ann Collins also spoke of their memories of him. "Darren was the most loving, kind, and caring young man," they said. "He never met a stranger. Darren was not a judgmental man, and he always made us so proud. He accomplished so much in a short amount of time. We had so much fun when he came to spend time with his dad." They added, "We don't know how we are going to get through this grief. We know Darren is in Heaven and we will see him again. We loved him so much. Now, there is a hole in our hearts."