Posted on
Montgomery County Eighth Grader Among Nation's Top Math Students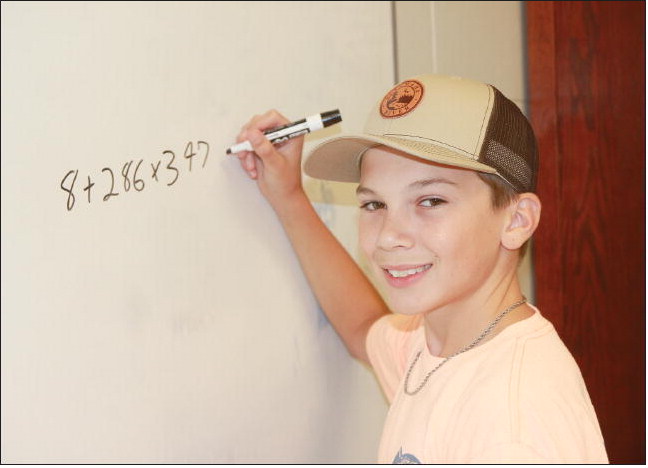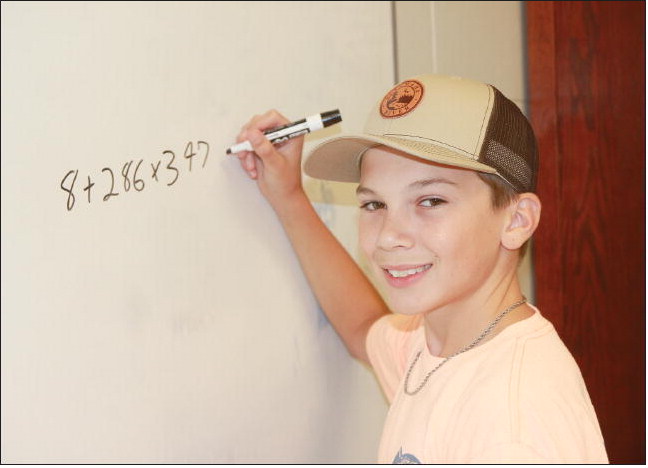 mrandolphadvance@gmail.com
Rising Montgomery County High School freshman Evan Hardeman has been recognized as one of the nation's Top 10 8th Grade math students. Hardeman, son of Jonathan and Erica Hardeman, received the honor at the National Beta Convention in Nashville, Tennessee, on June 29. Evan competed in math at the state Beta Convention, where he received 2nd place. One week after school was out for summer vacation, he took an online math test for the National Beta math competition. "The test wasn't super hard – there were some things I had never seen before, but I just did my best," he explained.
Tuesday morning, Evan discovered that he had one of the Top 10 scores in the nation and would receive an award during a session of the National Beta Convention. He and his family made the drive to Nashville, where he was recognized for being ranked 6th nationally in 8th grade math. Montgomery County Schools Superintendent Stan Rentz commented on the achievement. "This is an outstanding achievement for a fine young man. We are honored to have Evan represent Montgomery County on a national level. We are so proud of Evan and excited to see what the future holds for him."
Montgomery County Middle/High School Principal Scott Barrow also commented on Hardeman's success. "Evan Hardeman is an outstanding student focused on academics, and his character is second to none."
Evan plans to pursue engineering after high school.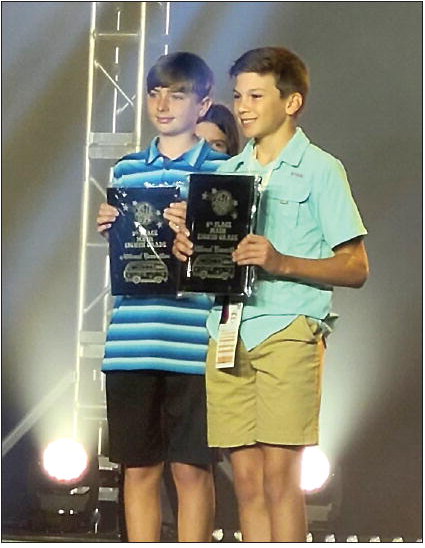 NATIONAL BETA CONVENTION – Hardeman traveled to the Gaylord Opryland Hotel and Convention Center in Nashville, Tennessee, to receive an award for his Top 10 ranking in 8th grade math. During the ceremony, he was announced to be 6th overall nationally.