Posted on
STUDENTS OF THE MONTH — ….
STUDENTS OF THE MONTH — J.D. Dickerson Primary School has announced the Students of the Month for April. (L to R): Top row: Karlie Knight, Kassidy Atkins, Ella Butterworth, Kloe Harrell, Abrianna Wilcox; Third Row: Jacob Tomlin, Karson Wiley, Jessiah Fussell, Jordyn Ricks, Paislee Manger; Second Row: Kyan Futch, Kaidence Harmon, Claire Finch,
Stewart Blakey; Front Row: Caleb Murphy, Katherine Zainey, Journee Tillman, and Ken nedi Wickstrom.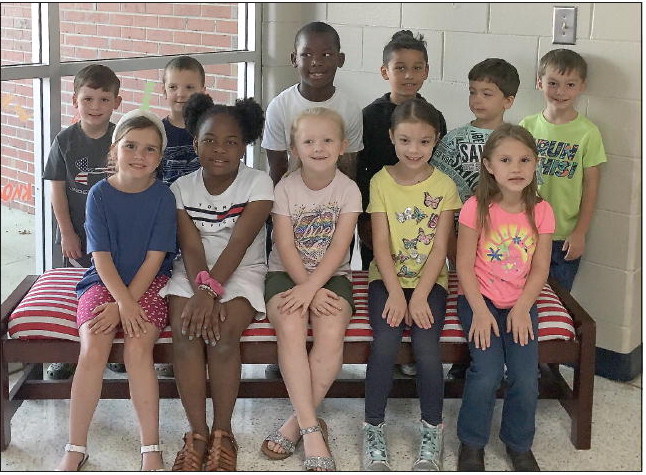 Lyons Primary School has announced Students of the Month for April. First Grade: Maddielynn Copeland, Brayan Gonzolez, Keela Brown, Christian Oliver, Kiaya Butts, Josiah Williams, Marta Ventura-Lucas, Ruben Ybarra; Second Grade: David Lee Perez, Rebekah Cruz, Christopher Johnson, Chloe Bostic, Kadon Poole, Kevin Lopez, Kaydence Williams, Andy Gonzalez, Cayden Bledsoe.