Posted on
Wheeler County Welcomes New Teachers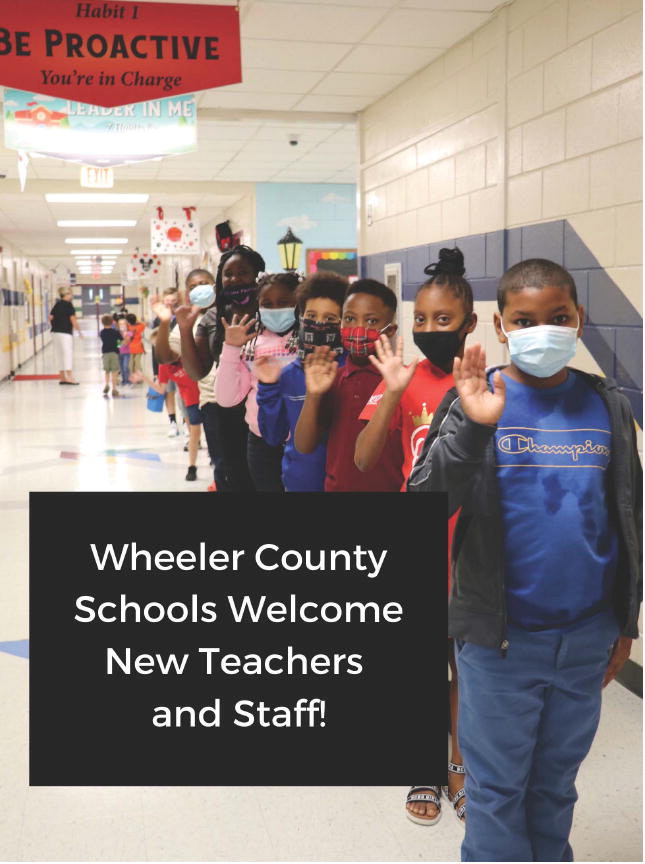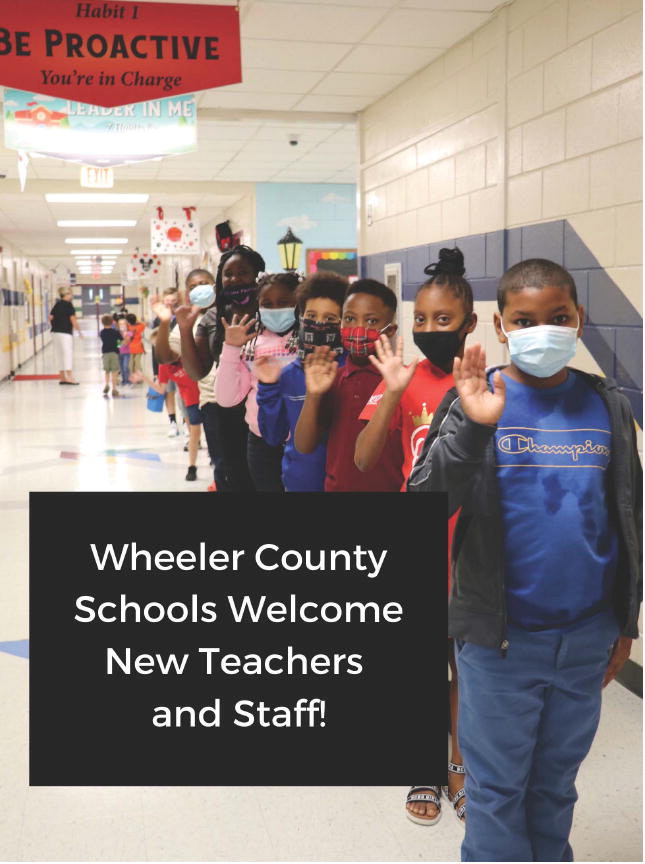 Wheeler County School System is welcoming new staff members to the team for the 20212022 school year. With varying experiences in education, when asked what their favorite aspects of teaching were, their answers were still very similar: they enjoy building positive relationships with their students and watching as they grasp new, difficult concepts.
Drew Collins studied at Brewton-Parker College and earned a Bachelor of Arts in General Studies as well as a minor in coaching. This will be his second year in education, and he will be teaching 8th grade Georgia History. Witnessing the "Aha" moments is his favorite part about teaching. "Watching children develop from a concept that they may struggle with, and see the child grasping it," he said. Jane Defee received her Bachelor's degree from Valdosta State and her Master's degree from University of South Alabama, both of which are in Speech Language Pathology. This will be her 27th year working as a school Speech Language Pathologist. Previously, she has worked in Emanuel County Schools and Dublin City Schools. She has also worked in Wheeler County through RESA (Regional Education Service Agency) for the past 14 years, on a part-time basis. She will be providing speech services for Pre-K through high school students. "I enjoy helping my students improve their communication skills, and I love when my students become excited and proud when they are able to master their goals in therapy," she said. Natalie Goins graduated from Georgia College and State University where she studied middle grades education. She has an Associate degree in education and a Bachelor's degree in middle grades education. She also earned a Master's degree in curriculum and instruction from Nova Southeastern University. She has been teaching since she graduated from college, and this will be her 21st year in education. She will be teaching 4th grade Language Arts, and she is "super excited about teaching in Wheeler County." Cultivating positive relationships with her students is her favorite part about her job. "Each [student] is so different and amazing in their own way. I also love to see the look on their faces when they finally grasp a new skill. It's so awesome!"
Kristen Hartley attended Georgia College and State University and graduated with a Bachelor of Science in Mathematics. She is currently working on a Master's degree in teaching through Georgia Southern University. Though this will be her first year teaching, she worked as a tutor for Georgia College and State University's Math Emporium during her undergraduate studies. Ms. Hartley will be teaching math for 8th and 9th grades. Though she isn't sure what she'll love most about teaching, based on her experiences as a tutor, she enjoys "seeing students be excited about finally understanding a difficult concept that they were struggling with."
Crystal Hughes has a Bachelor's degree from Western Governors University in elementary education. When asked about any careers prior to teaching, she answered, "Mom." This will be her second year in education, and she will be teaching special education. She said her favorite parts about teaching are "the little 'aha' moments— those moments when students either realize they have learned a new skill or when they realize they have perfected
one." Will Johnson earned a Bachelor of Arts in Political Science from Valdosta State University. He has spent the last four years at Piedmont Academy in Monticello, where he taught high school American Government, U.S. History, and World History. He will be teaching World History for 9th and 10th grades, as well as 9th grade American Government. He said his favorite parts about teaching "are being able to build positive relationships with students and seeing them progress to reaching their academic goals throughout the school year. The educational process today demands a positive and encouraging role model for impressionable students' success. I am thankful that the profession of teaching gives me this opportunity daily."
Denise Lowery attended Mercer University and received a Bachelor's degree in early childhood education. She also has a Master's degree in reading and literacy from Walden University, and she is certified to teach special education. Prior to teaching, she worked as a cosmetologist. This will be her 20th year in education, and she will be teaching Prekindergarten. When asked what her favorite part about teaching was, she said: "The light in a child's eyes when they have learned something new!"
Melinda Moore has a Bachelor of Science in Social Sciences and Human Services from Mercer University. Prior to teaching, Ms. Moore served her community in various ways. She was the Volunteer Services Manager/ Marketing Coordinator for Big Brothers, Big Sisters. She worked at Fairview Park Hospital, and the Shepherd Center. Ms. Moore has also worked as a substitute teacher for both Dodge County and Laurens County school systems, and she worked as a Special Education Paraprofessional for West Laurens Middle School. In addition to teaching this year, she also serves as the Program Director for the Boys and Girls Club for both Laurens and Johnson Counties. After teaching in special education for the last two years under a lead teacher's supervision, this will be her first year serving as the lead teacher, and she will be teaching 8th grade English and Language Arts. "I live for the moments when a student who has been struggling to understand finally gets it!"
Brooke Nobles graduated from Southeastern Technical College with an Associate of Applied Science in Clinical Laboratory, and she has worked as a medical laboratory technician for the last four years. This will be her first year as a paraprofessional, and she will be assisting in special education studies.
Kelli McGlamry Rice has a Bachelor of Science in Education from Georgia Southern University, as well as a Master's and a Specialist's degree from the University of West Alabama, both in school counseling. Prior to teaching, she was the director of a camp for underprivileged children in Waycross. This will be her 26th year in education, and she will be serving as the elementary school counselor. "I have always loved the challenge of meeting students where they are and guiding them into making better decisions to becoming happy, healthy, successful adults," she said. Jennifer Webb is currently studying early childhood and special education at Middle Georgia State University, and she will graduate in May of 2022. This will be her second year serving as a paraprofessional. It will also be her second year as a student teacher. She will be working as a prekindergarten paraprofessional. "My favorite part about teaching is seeing students finally get a concept they have struggled with. I love seeing growth in students," she said. Teresa White graduated from Mercer University and has a dual degree in early childhood education and special education. Prior to teaching, she worked in the finance business, medical field, and has performed clerical work. This will be her 10th year in education, and she will be teaching 3rd grade science and social studies. One of her favorite aspects of teaching is "watching the lightbulbs come on when a student grasps a new concept or skill."