Posted on
Pinewood Wins Over RTCA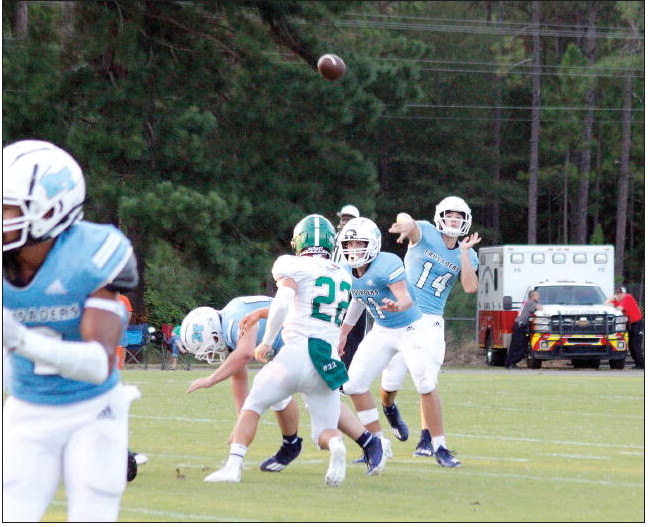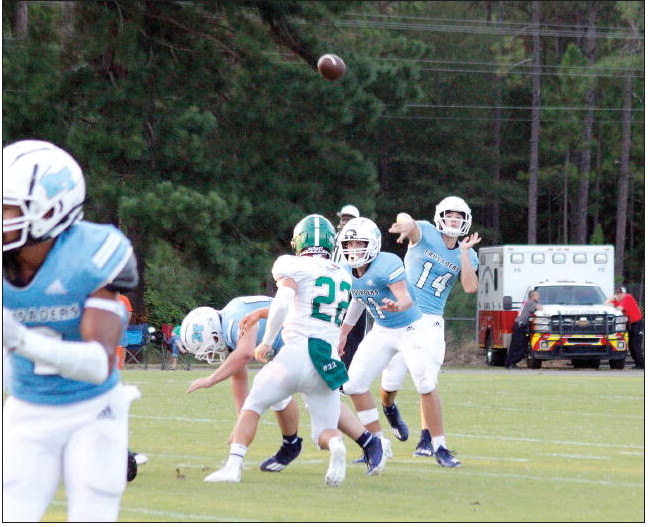 The Robert Toombs Christian Academy Crusaders football team opened up their season against the Patriots of Pinewood Christian at home last Friday night. The Crusaders had a tough first game as they fell to the rival Patriots 56-8. Pinewood did stall on their opening drive around the RTCA 25-yard line, and turned the ball over on downs. RTCA used a fake punt on fourth down of their drive to throw a pass from TJ Stanley to Jashaun Powell for a first down out to the 34-yard line. After stalling again, RTCA went for another fake punt, but this time the ball was intercepted at the RTCA 35yard line with just over six minutes left in the first quarter. Pinewood wasted no time as they connected on a 35-yard pass for a touchdown. They tacked on the two-point conversion to make it 8-0. RTCA did get the ball across midfield on their next drive, but were forced to punt the ball away after being stopped by the Patriots. Pinewood took over at their 17-yard line. It took two plays and a penalty to get to midfield for Pinewood, and then they hit a 50-yard pass to the end zone. The ball was knocked loose by Powell as they were crossing the plane, but Pinewood jumped on it in the end zone for the score with 16 seconds left in the first quarter. They added the two-point conversion to make it 16-0.
In the second quarter Stanley went out with a shoulder injury, and Clayton Meadows was forced to step in at quarterback. Just a few plays in a pass was intercepted by the Patriots. Pinewood moved the ball down the field and again went in for a touchdown, this time from eight yards out. It was 24-0 after the two-point try. Pinewood added two more touchdowns before the end of the first half to take a 36-0 lead to the locker rooms. At the start of the second half, Hayden Kight did have a nice 40-yard kickoff return, but RTCA could not get the offense going and turned the ball over on downs.
RTCA scored another touchdown on a long run, and added another on a six-yard run to make it 50-0 in the third quarter.
Meadows came away with an interception the next time the Patriots had the ball at the RTCA 24yard line. This time the offense moved the ball down the field and got in for a touchdown on an 11-yard run by Tucker Heath. They added the two-point try on a pass from Meadows to Powell, but that made the score 50-8.
Pinewood added one more touchdown to make the final score of the game 56-8.
This week RTCA will be at Thomas Jefferson Academy on Friday at 7:30 p.m.