Posted on
"The Delta Variant"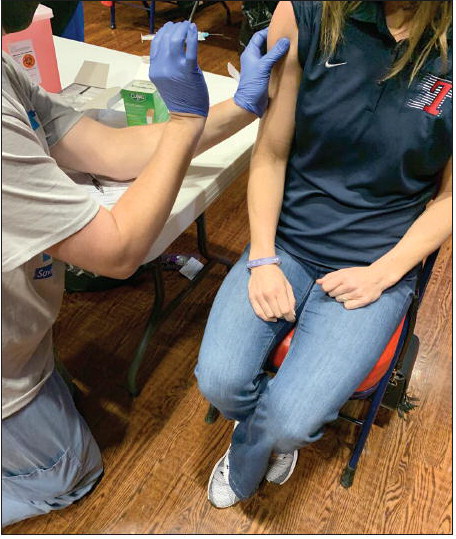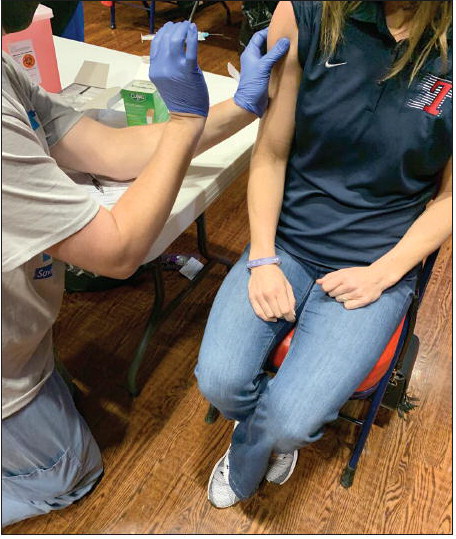 Amid widespread misinformation, a local physician warns the community about a dangerous variant and encourages everyone to know the facts and be vigilant.
It could be the perfect storm. Amid declining and stalled vaccination rates, a highly contagious COVID variant has emerged. Infections from the "delta variant" are rising across Georgia as well as the rest of the country, and that has Vidalia's Geoff Conner, MD worried. "If we don't act now and get ahead of this variant, we may see another prolonged surge in serious and deadly COVID cases, and no one wants that," Dr. Conner warns. "From what we are experiencing, the delta variant is more contagious — it spreads more readily and rapidly — and that's a big concern to all of us."
Delta is the name for a SARSCoV- 2 mutation that was originally identified in India in late 2020. The first delta variant case in the U.S. was reported in March. By the end of June, 20% of COVID positive cases in the U.S. were categorized as the delta variant. As of July 20, 83% of COVID cases were attributed to the variant. (Source: Centers for Disease Control and Prevention) "We believe the delta variant is already here [in Toombs and Mont-
continued from page
gomery counties]," Conner says. "As we are treating patients who recently tested positive for COVID, we see that the virus seems to be behaving differently and those differences are consistent with what we know about the delta variant."
According to Conner, COVID has affected a younger demographic in this latest surge, which is consistent with the delta variant. Another possible delta variant indicator is that the more prevalent symptoms have shifted from loss of smell, shortness of breath, fever and persistent cough to more cold-like symptoms such as headache, runny nose and sore throat. "Unvaccinated patients may still get very sick if they contract the delta variant," he says. "For some, it may be deadly or cause long-term complications. And another concern is that the delta variant is less responsive to the monoclonal antibody treatment credited with saving thousands of COVID patients in the last year."
He points out that one hundred percent of COVID patients in the local hospital right now are unvaccinated. Though vaccinated people can still contract COVID's delta variant, it is somewhat rare. Conner is not aware of any breakthrough cases in his patients that had the Moderna vaccine.
"But vaccinated people shouldn't let their guard down," he says. "The vaccination may protect you, but it doesn't protect those around you who have not been vaccinated, including young children who are unable to get a vaccine. If we don't work together and stop the spread, we will continue to deal with large outbreaks of COVID well into the future; variants will continue to develop; and we may need booster shots down the road to protect us against one of those variants."
Like other medical providers, Conner voices frustration in that he has been pushed into a defensive posture, battling a barrage of misinformation campaigns pertaining to the virus and the vaccines, all while treating patients who are suffering from the virus.
"People are afraid, and so much of the misinformation out there is designed to tap into their fears," he says. "But we've all seen it — a patient refuses the vaccine, and then he or she gets COVID and regrets the decision."
Dr. Conner asks that the unvaccinated reconsider their choice.
"The vaccine is safe, effective, and available," he says. "We have administered well over 2,000 doses of the Moderna vaccine to patients at my practice, and there have been no unexpected side effects. Again, among my patients, I am not aware of anyone who got our vaccine and later got COVID. The risk of an unvaccinated individual getting COVID and getting seriously ill is very much greater than the risk of getting the vaccine and having a problem."
Understandably, people are fatigued and have become more complacent with social distancing and masking measures. Conner encourages everyone to move forward with caution and compassion.
"If you can't get the vaccine, take precautionary measures to protect yourself and those around you," he says. "Wear a mask; put a little distance between yourself and other people; and wash your hands. And public gatherings are still of concern. The odds of getting COVID increase with the number of people you are in close contact with."
Delta is not the first COVID variant the world has seen, and it won't be the last.
"I can't emphasize this enough — the vaccine works," he says. "The vaccine is saving lives every day, and it isn't too late to get one. More vaccines in arms means less numbers of COVID infections, and that is the best defense we have against today's virus and any future variants."
Need a vaccine?
Dr. Conner's clinic at 1608 Meadows Lane in Vidalia offers the Moderna vaccine 7 days a week.
Walk ins are welcome.
Call 912-537-9488.