Posted on
Area Students Go Back to School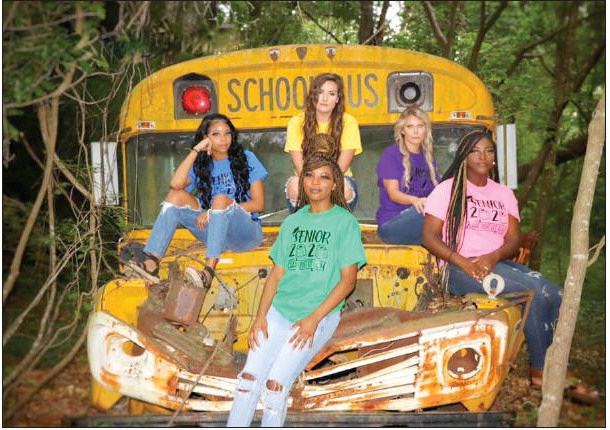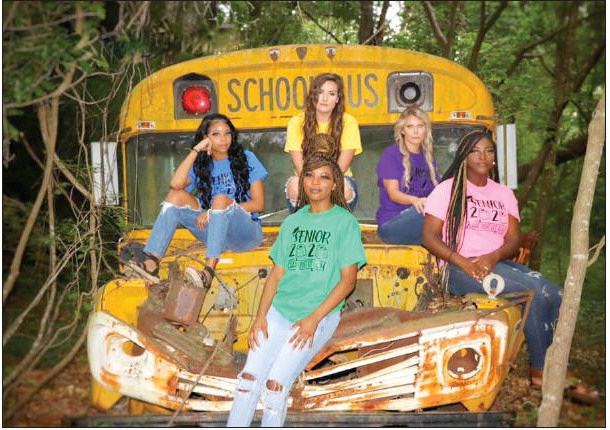 Area schools are reopening their doors to students the first week of August, and administrators and staff are optimistic and excited about the new term. But they also have an eye on the recent resurgence in the COVID virus, particularly the more contagious Delta variant. After the trials of the pandemic which swept through the country in 2020, school administrators are more experienced and better prepared to deal with issues surrounding the virus— and are taking proper precautions as the health of students, staff and administrators is front and center. Additionally, schools have mitigation plans in place to address the gaps in the educational progress of some students that occurred during the pandemic.
At all schools, while masks are welcomed based on individual needs, they are not required.
All school systems have detailed information on COVID-19 precautions and requirements posted on their websites and school Facebook continued from page
pages. Information on school dress codes, supply lists, and open houses are also posted on these sites and can be found inside today's edition of The Advance. All schools resume classes August 6, with the exception of Montgomery County, which starts school August 3. Toombs County Schools
Toombs County Schools will be "100 percent face-to-face" instruction this term, said Superintendent Barry Waller. "We want to have as normal a school year as possible and we are excited about getting back to school and attacking those gaps," he said of the interruptions in academic progress caused by COVID-19.
A "Comprehensive Learning Loss Plan" has been developed to address learning loss, social/ emotional needs and equitable access to technology within the Toombs County School System. As part of this project, each individual school within the District has developed a guide to address its own, unique issues. Specifically, the plan offers social-emotional learning curricula that will be implemented to address student needs as a result of COVID-19. At the District and school level a plan for implementation and monitoring of programs and support personnel has also been developed.
The system is now using SchoolMessenger as its new text messaging service. The service takes the place of the REMIND system that many of the teachers used in the past and enables instructors to connect with parents through one service. The service will be used to advise parents of announcements, school closings, and emergencies and can be transmitted in the form of text messages, emails, or even phone calls.
All schools within the District have scheduled open houses for Thursday, August 5. The times are as follows: Lyons Primary, 8:30-10:30 a.m.; Lyons Upper Elementary, 10 a.m.–noon; Toombs County Elementary, 10 a.m.-noon; Toombs Middle, 2-4 p.m.; and Toombs County High School, 12:20-2:30 p.m.
Vidalia City Schools
The Vidalia City Schools are returning to in-person learning on August 6. Mitigation to address the educational issues caused by COVID-19 interruptions began with summer classes but will continue within each school throughout the term as needed. VCS will continue to monitor health concerns and decisions will be made locally at the system level. As mandated by the Department of Public Health, schools are required to contact trace COVID-19 cases and enforce quarantines/ isolation of staff and students as needed, according to the System website. COVID-19 transmission prevention strategies remain a priority. Schools will continue to use physical distancing when possible and encourage proper hygiene practice, such as washing hands regularly and using hand sanitizer. Students and staff should self-monitor daily for COVID- 19 symptoms. Buildings will be cleaned and sanitized daily or as often as needed to prevent contamination or virus transmission.
Masks will be optional. Masks are recommended for non-vaccinated staff, students and visitors but they are not required. Visitors are welcome in the buildings and masks are optional for visitors in the school system. All student meals will be served in the cafeteria unless there is a school activity that lends itself to having meals in another location.
Effective August 6, all students at Vidalia City Schools will receive free breakfast and lunch meals for the school year. The cost of the meals is covered through the U.S. Department of Agriculture. For more information, contact E. Denise Parson at the School Nutrition Services Office at 912-537-9738, Ext. 1. Prior to open houses, information will be shared on the school websites about open house activities and first day escorts to classrooms. Open houses within the system are scheduled as follows: J.D. Dickerson Pre-K Orientation is scheduled August 4, 5:30-6:30 p.m., open house for kindergarten and first grade is scheduled August 5, 9-11 a.m.; Sally D. Meadows Elementary School open house is scheduled August 5, 11 a.m.-1 p.m. (report to grade level hallways for homeroom teacher lists); J. R. Trippe Middle School, open house for grades 6-8, Tuesday, August 3, 5-7 p.m. (report to gym first to pick up schedule); Vidalia High School, dual enrollment meeting August 4, VHS theater, 2 p.m., open house August 5, grades 10-12 report to advisor for schedules, grade 9 report to the theater at 6 p.m. Supply lists are online and teachers will provide specifics at the open houses.
Wheeler County Schools
When Wheeler County students return to campus next week, they will begin the last term of classes at the old middle/high and elementary school buildings. In Fall 2022, the doors to the new, comprehensive Wheeler County School will be opened to grades pre-K through 12. For students, school personnel, and the community, one of the most exciting aspects of the new school year will be following the progress on constructing the new facility. Getting back on track after the health pandemic is a focus, but administrators emphasize that COVID- 19 is still regarded as a threat to the community and precautions will be taken as the new school year begins. At middle and high school open houses, Wheeler County Health Department staff will be on hand to administer Pfizer vaccine to students ages 12 and above with the consent of their parents.
The System welcomes those who wish to wear masks brought from home, but masks are not mandatory. As with other Systems, COVID-19 protocol established last year will be continued but with some modifications for those who have been vaccinated.
Modifications to the dress code have been made and are posted online, including some recent, additional guidance prompted by inquiries from parents.
Open houses will be held at the elementary and middle/high schools on August 4, 3-6 p.m.
Vidalia Heritage Academy
At Vidalia Heritage Academy, open house for "Mother's Morning Out" and K-2 classes will be held on August 5, 8:30-10:30 a.m. Open house for K-3 classes will be held August 5, 10:30 a.m.-12:30 p.m., and open house for K-4 classes will be held August 5, 12:30-3 p.m.
Additionally, VHA gives grades kindergarten through 8th grade students and parents a choice between the days and times of open house: one option is for a morning open house from 8 until 10, or an afternoon open house from 3:30 until 5:30.This breakdown of times and days may be found on the school's Facebook page and website.
High school students and their parents will have an opportunity to meet with administration and guidance counselors July 29-30. Freshmen and sophomores are welcome both days, 10 a.m.-1 p.m., while juniors and seniors may attend either day, 1-4 p.m.
As for COVID-19 protocols, VHA administration has reviewed the school's plan from last year and decided to loosen restrictions. The school will be in-seat attendance only as the administration has adopted a plan dedicated to keeping staff and students safe. Parents will still not be permitted to eat on campus with their student, but the school water fountains will be available for students to drink from. Also, students are not permitted to touch or share school supplies or lockers. The school's policy does not mandate masks but states that staff and students who consider themselves as being "at risk" may wear a mask if they wish.
The biggest change in the school's protocol is the newly implemented plan regarding those exposed to COVID-19. Exposed students and staff may be exempt from the previous 14-day quarantine and may return to school if they comply to temperature checks at both the beginning of the school day and lunch, wear a mask at all times, and have no symptoms of the illness.
Robert Toombs Christian Academy Robert Toombs Christian Academy has scheduled its student orientation for all grades on August 5, 2-6 p.m. RTCA is also closely monitoring the number of COVID-19 cases in the area. Currently, the school has minimal restrictions and is continuing to lift them; yet, if the need arises, the administration may quickly shift the protocols and procedures. RTCA is currently only offering in-seat instruction and has not had any families request special accommodations; nevertheless, the school's administration will accommodate individuals on a case-by-case basis depending on each individual's needs. The school administration is also willing to help make appointments for vaccinations at a local health clinic for any employee, student, or family member who wishes to receive a vaccination.
Montgomery County Schools
Montgomery County Schools will hold open houses at each of its campuses on August 2 as follows: the elementary school, 1:30- 6 p.m.; the middle/high school, 3-6 p.m., and the new Eagle Academy, 1:30-6 p.m. Classes resume August 3.
Montgomery County continued from page
Schools will continue to work to prevent the spread of COVID-19 by giving high school students the option to be vaccinated, with parental consent, at the open house. This vaccination will be free and provided courtesy of the South Central Health District and Montgomery County Health Department.
Montgomery County students will also receive free school supplies at open house and on the first day of school. This is the third year the school has provided supplies for students.
Masks are not mandated on school campuses in Montgomery County, but will be required for any students traveling on the school buses. This requirement stems from the Georgia ordinance that is still in effect that states that all individuals using public transportation must wear facial coverings. The school administration is continuing to review the information provided to the area from the South Central Health District to evolve the school system's safety policies to best suit the students and staff.
Because of this consistent awareness of the pandemic and tireless efforts to protect the students, Montgomery County school administrators are encouraging all students to return to full-time, in-seat instruction. However, to serve students with legitimate reasons to continue to avoid public gatherings, an option for virtual learning is available and may be requested. A committee will review requests for virtual learning on a case-bycase basis.
Besides these two opportunities, the only other instructional choice for Montgomery County students is to enroll in virtual school through the Georgia Department of Education K-12 Virtual School, which is a free online public school. Through this education option, students will continue to receive instruction on grade-appropriate Georgia standardbased curriculum that will keep them academically paced with their in-seat peers.