Posted on
Ms. Angla McCullars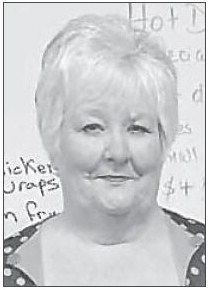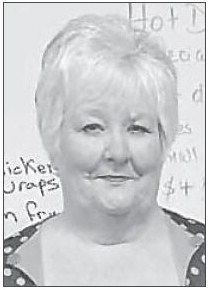 Ms. Angla Michelle Simons McCullars, age 56, of Tarrytown, died on Saturday, July 10, 2021, at her home. Ms. McCullars was born in Dublin and was a 1983 graduate of Dublin High School. She attended Swainsboro Technical School and Southeastern Technical College in pursuit of a Nursing degree. She moved to Tarrytown in 2010. She worked at the J.P. Stevens Woolen Mill for a short time before joining the Dairy Queen in Dublin that she managed for 15 years. She then worked at Shamrock Bowling Center in Dublin, where she was the manager of the concession stand and bar and was a member of the Wednesday morning Coffee League. She was a member of Clearview Baptist Church in East Dublin. She was preceded in death by her parents, William Larkin Simons, Sr., and Grady Mae Walker Simons; 1 daughter, Nora Suzanne "Susie" McCullars; 1 brother, William Larkin "Larkie" Simons, Jr.; 1 nephew, William Larkin "Bill" Simons III; her paternal grandparents, Cecil Eugene and Nora "Susie" Curl Simons; her maternal grandparents, Grady and Ernie Walker; 1 aunt, Estelle Thomas; and many other loved ones.
Survivors include her daughter, Crystal Livingston, (Jammie), Dublin; 1 nephew, William Dustin Simons, Jacksonville, FL; her "Partner in Crime", Theresa; and all of her loved, adopted, children.
Funeral services were conducted on Tuesday, July 13, 2021, at 11:00 a.m., in the Williams Chapel of Sammons Funeral Home, with Pastor Donnie Walker officiating. Interment followed in Tarrytown Cemetery.
Pallbearers were Eli Holmes, Paul Holmes, Jason Gay, Casey Bradshaw, Dustin Simons and Chad
McCullars. Sammons Funeral
Home in Soperton was in charge of arrangements.