Posted on
Conference Inspires Tomorrow's Leaders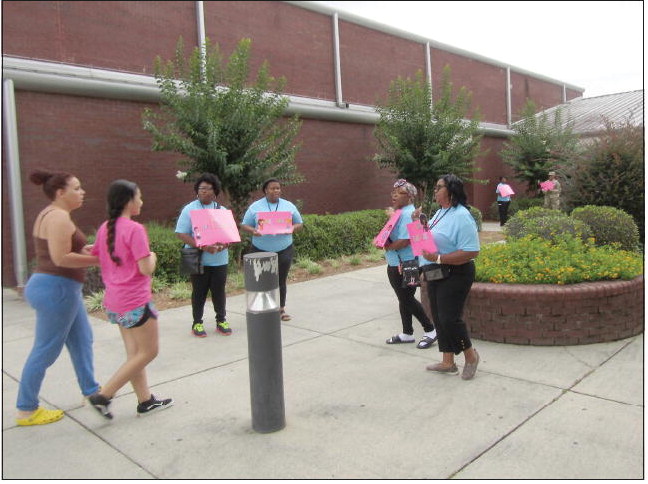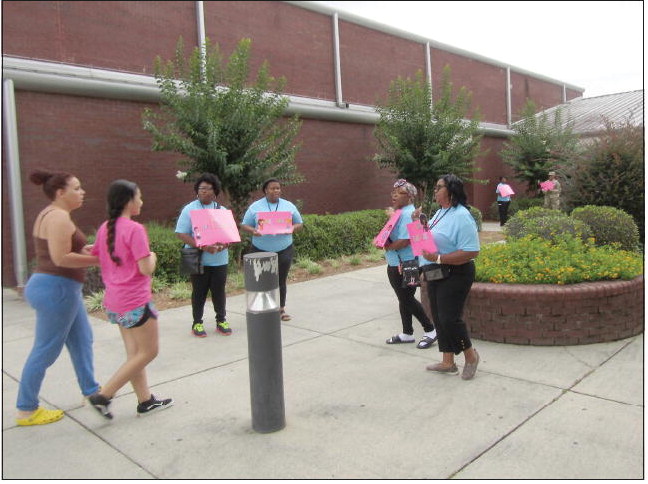 Over 100 girls were encouraged to reach for the stars at a recent, local conference focused on inspiring tomorrow's leaders.
Sponsored by Susanna Haynes Enterprises, the Young Girls' Leadership Conference was held at Southeastern Technical College in Vidalia on June 24-26. The conference was led by Susanna Haynes, who grew up in the area and is now serving as a captain in the U.S. Air Force. She works as a chaplain at Sheppard Air Force Base in Wichita Falls, Texas, and holds a master's degree from Emory University's Candler School of Theology.
The mission of the event, held in sessions spread over three days and available free of charge to participants, was to build courage, confidence and character into the lives of the next generation and to provide them with the motivation they need to succeed on the next level.
Statistics show that a majority of young girls believe they do not measure up to the expectations of others, Haynes noted. Their self-image, performance at school, and relationships with family and friends may be among the issues with which they
SHARING HER HEART — Speaker Susanna Haynes shares a heartfelt message with the participants at the Young Girls' Leadership Conference at Southeastern Technical College in Vidalia. The event drew 100 participants who were encouraged to believe in themselves and to aspire to be tomorrow's leaders.
struggle. Haynes said she discovered that seven out of ten girls under the age of 21 do not believe in themselves.
Haynes, who told the group that she wanted to come back to the community she was passionate about to help empower young girls, emphasized, "I want this to sink into your spirit. I want you to know you can do anything—you can be anything!"
The girls were welcomed to the conference by 40 volunteers who handed out gift bags and tshirts. Participants were offered breakfast supplied by Vidalia's Chick-Fil-A, and before the session began, Haynes spent time with the girls hula-hooping and engaging in other fun activities.
The conference featured several guest speakers, including Vidalia Mayor Doug Roper, who spoke to the girls about his days in youth baseball, the Major League, and his life back in Vidalia. Mayor Roper explained that he had always been viewed as "too small" or "not good enough" but continued to work to achieve his goals. In a story told about an experience with his father, Mayor Roper explained that in life, misfortunes can be viewed as either moments for making excuses or for grabbing an opportunity. He summarized, "Is it a bad hop (happenstance) or a missed opportunity?"
As she closed the first group session, Haynes imparted, "You have to start believing in you. I see in you what you cannot see in yourself, and I believe in you." Sponsors for the event included Chick-Fil-A, Vidalia Federal Savings, Lowe's, Handy Andy, J& B's Steakhouse.