Posted on
the SCOUTING REPORT SEC Finally Kicks Off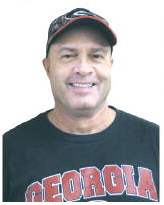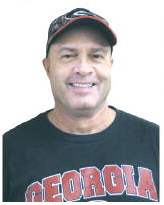 If it weren't for Covid-19, my beloved Georgia Bulldogs would have gone 3-0 after whipping the Crimson Tide 38-14 in Tuscaloosa last Saturday in primetime. Instead, we're just kicking off the season on Saturday, the 26th, against Arkansas on the road at 4:00 p.m. on the SEC Network. There are some very good football games this weekend. Yes, I love watching my favorite conference play. And of course, that's the SEC.
Honestlly, I don't think that the Bulldogs will have much trouble with the Razorbacks, who are probably starting to long for the good old days of the Southwest Conference.
The Kentucky-Auburn game, kicks off on the SEC Network at 12:00 p.m. That has the potential of being a barn burner. Both are in the Top 25, Auburn at #8 and Kentucky at #23. The Wildcats do have quarterback Terry Wilson back from an injury he suffered early last season.
Florida has to travel to Oxford, Mississippi, where former Vidalia Indian Lakia Henry plies his trade for a new head football coach, Lane Kiffin. The Gators and Ole Miss will also kickoff at 12:00 Noon.
Mississippi State will be playing at defending national champion LSU in the 3:30 p.m. game on CBS.
Another interesting game will be Tennessee and South Carolina, which will be played at night and kickoff at 7:30 p.m. in Columbia. This game will start right after the Georgia game ends.
I'll bet that the speakers will be juiced and 'Sandstorm' will be as loud as ever. Of course, there will still be only about 20,000 in attendance.
Alabama and Missouri will kickoff at 7:00 p.m. on ESPN. Vanderbilt will continued from page
kickoff against Texas A& M at the moment 7:30 p.m. on the SEC Network alternate broadcast.
We Will Have A Power 5
There will be a Power 5. In case you don't know what the Power 5 is, it's the 5 traditional major conferences in college football. I'm talking about the SEC, the ACC, the Big 10, the Big 12, and the Pac 12. I do believe that the Pac 12 will join the other four conferences and kick off their season later in October.
I don't believe that all four of the currently scheduled conferences will be represented in the National semifinals. And I don't believe that there will be a single undefeated team in the country. There are just too many intangibles this season, too many inconsistencies involving the virus. So, just for the fun of it, I'm going to pick my Final Four. I'll go with Georgia, Alabama, who'll split the regular season and SEC Championship Game, and two ACC schools, Clemson and Notre Dame.