Posted on
Mr. John Wilson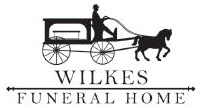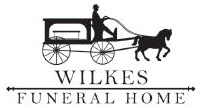 Mr. John Wilson, age 58, of Lyons, died on October 21, 2023, at his home.
Mr. Wilson was a native of Wapello, IA, and lived most of his life there before moving to Lyons. He worked as a fabricator for Curtis Components in Lyons. He was preceded in death by his parents, Elmer and Frances Wilson; 1 brother, Bill Wilson; 2 sisters, Laurie Wilson and Marsha Wilson; and 1 nephew, Josh Wilson.
Survivors include 3 daughters, Marlana Wilson and husband Shain Ibbotson, Kirah Wilson and fiance Nelson, and Kari Wilson, all of Wapello, IA; 1 brother, Donnie Wilson of Muscatine, IA; 4 grandchildren, Robert Ross, Jr., Isis Ross, Charles Wilson, and Gabriella Wilson; 1 nephew, John Turner of Wapello, IA; and 1 cousin, Mary Clayton of Wapello, IA.
A private family memorial service will be held at a later date.