Posted on
Fellowship-Trained General Surgeon Joins Meadows Staff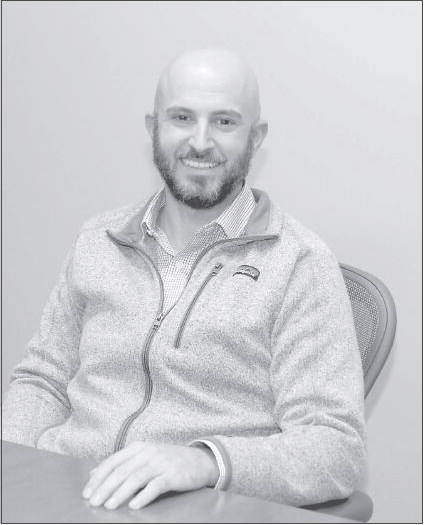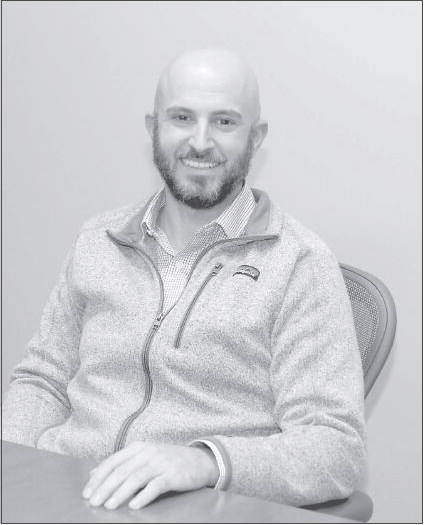 Michael Kennedy was half-way through medical school when he discovered his passion for surgery. "I liked working with my hands and I said, 'This is it. This is what I want to do for the rest of my medical career!' " The fellowshiptrained, general surgeon has just come on board as part of the medical team at Memorial Health Meadows Physicians Surgical Care, where he will provide surgical care to treat a variety of conditions, including complex abdominal hernias, benign soft tissue diseases, and gallstones, as well as perform colonoscopies, and colon resections.
"Meadows has a longstanding history with performing excellence in surgical care," said Dr. Karen McColl, Chief Medical Officer for Memorial Health Meadows Hospital. "We look forward to welcoming Dr. Kennedy to our dedicated care team and the care that he will provide our communities."
Dr. Kennedy will be working with a medical team comprised of Dr. Henry Ferman, Dr. Kendrick Evans, and Dr. Kurt Hoffman. "Every group has its own dynamics and I really like working with these doctors," Dr. Kennedy said. He particularly likes working with the da Vinci robot, which enables minimally invasive procedures and therefore a quicker recovery for patients. "I became da Vinci trained in April and have a done a significant number of cases in that time period and am hoping to grow with that experience."
As he grew up in a town near the Appalachian Mountains located about an hour from Baltimore, Kennedy did not give much thought to becoming a doctor. While in high school, he gravitated toward science and worked for the National Cancer Institute — mainly because his best friend also worked there. When he entered college, he did not know exactly what direction he would take, but, inexplicably, one day while talking with his college advisor, Kennedy declared himself a pre-med student. He followed the premed track and graduated from the University of Maryland at College Park. He then took a break from college to earn money as a lab assistant at Sloan Kettering in New York, before enrolling at Wayne State University School of Medicine in Detroit. As an undergraduate student, he worked at the National Institutes of Health in Bethesda, Maryland, in a four-year externship at the research lab.
After graduation, Dr. Kennedy went back to New York to work as a resident physician in Brooklyn. To serve his residency, he rotated at five different facilities, including Memorial Sloan Kettering, the State University of New York's Downstate Medical Center in Brooklyn, Kings County Hospital, and two community hospitals. "I wanted to enhance my training, so I came to Savannah," Dr. Kennedy explained. He completed his Master of General Surgery fellowship with Metro Surgical PC in Savannah, where he trained in robotic surgery. He also holds advanced expertise in endoscopic and laparascopic surgery. For the past two years, Dr. Kennedy worked as a general surgeon at a Metro Surgical satellite facility in Jesup. "I split my time between Jesup and Savannah, where I worked at Candler/St. Joseph Hospital." While working in Jesup, Dr. Kennedy met his girlfriend, Taylor Jay, who is a technical advisor and educator for Intuitive's robotics program. She helped set up the robotics program at Jesup.
Dr. Kennedy moved to Vidalia in September and has already put down roots, purchasing a house within the city and launching his practice in early October. He admitted that he did not know much about Vidalia before moving here, except that the community is famous for its unique onions. "I have heard from many people who have said so many great things about the town and the hospital — just glowing reviews, so I said, 'There must be something here.' " In his spare time, Dr. Kennedy has traveled and hiked. This past summer he visited Colorado, hiked in the desert, went to a couple of national parks, got to see the remains of ancient civilizations, and even discovered a ghost town. He also likes to cook and bake and try new recipes with his girlfriend, admitting that working in the kitchen is therapeutic. But he does not claim to be an expert. "I can make good chocolate chip cookies, but there are people who can cook way better than me." While he likes adventure and trying new things, he doesn't define himself as a risk-taker — unless it is a carefully calculated risk. "Certain risks you can take," he said. For his 37th birthday, he gave himself the thrill of sky jumping. "It was really a great experience and pretty safe." He was reasonably confident because his jump partner was an Air Force jump instructor.
In the immediate future, Dr. Kennedy won't be taking any long vacations. He will be concentrating on building his new practice and focusing on patient care. "I want to establish myself as someone you can call who is available, affable, and able."
Dr. Kennedy's practice is located at Memorial Health Meadows Physicians Surgical Care, 1811 Edwina Dr., Vidalia, phone 912-538-9977.