Posted on
continued from page guild that ….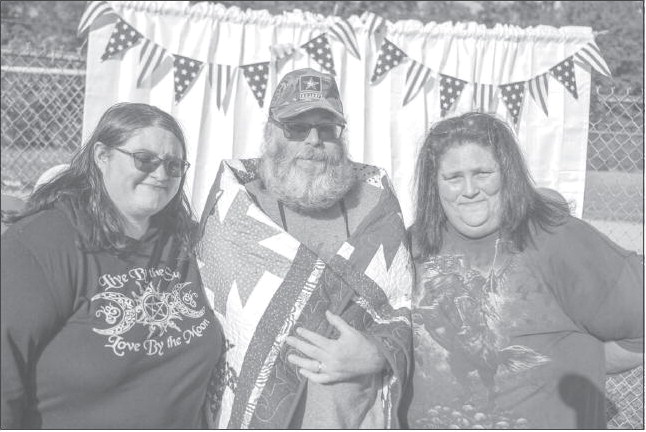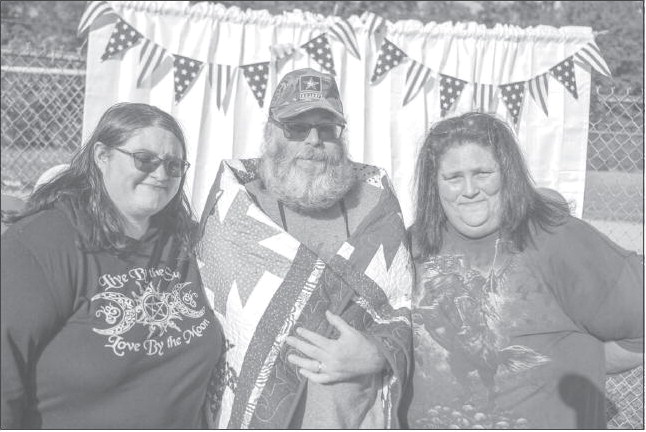 continued from page
guild that creates Quilts of Valor to give to veterans. The company decided they wanted to begin the effort to gift all of their veteran employees in that office and other workspaces with these quilts.
Dot Foods remote employee Tammie Pate, who works with distribution centers in Georgia and Tennessee, also participated in a Quilts of Valor quilting guild in the Atlanta area, and decided to spread the veterans' ceremonies to the distribution centers. She teamed up with local Dot Foods Distribution Center Human Resource Manager Wendy Nolen to begin planning the ceremony.
"We had originally thought about doing it another time, but I honestly think the timing of it all really felt perfect," Nolen shared. "We planned this event within two months."
The event, which was held in the local center's parking lot, featured a performance from the Vidalia High School SoundTribe and a formal presentation of Quilts of Valor to the veterans: David Castro – Active Member of the Army Reserve; Paul Turnquest – Army; Vern Harris – Marines; Steve Calhoun – Army; Curtis Rowe – Navy; Scott Dow – Army; Woodie Sutton – Army.
"It was a really great way to honor these men for their service to our country, and I was so glad we were able to do it," Nolen emphasized. "We hope to continue to honor Dot Foods employees who served in the military throughout the future."
These veterans continue to share a brotherly bond similar to the one they held in the military through their involvement in the employee cohort for veterans. "We have groups of employees that have things in common and that will meet in these cohorts to relate to each other," Nolen remarked. "These guys are all a member of our veterans group."
About Quilts of Valor
Quilts of Valor is an organization begun by Catherine Roberts, who created the program to award quality handmade quilts to veterans as a "thank you" for their service and sacrifice. Roberts believes the quilts are a way of helping the veterans heal emotionally and to recognize that their time in the armed forces is appreciated.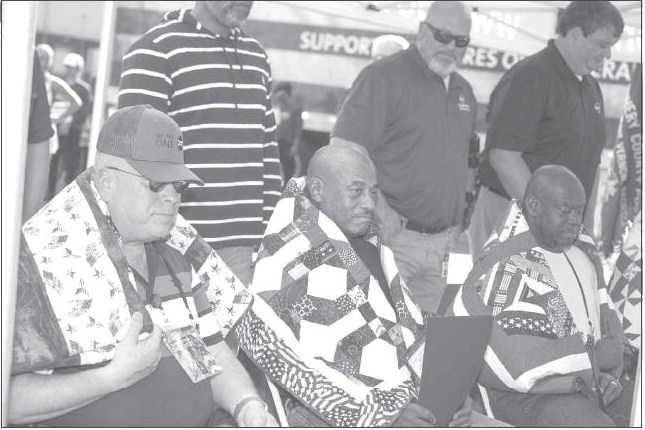 HONORING THOSE WHO SERVED – Staff members of the Dot Foods Distribution Center of Vidalia presented each veteran with a homemade Quilt of Valor. L to R: David Castro, Paul Turnquest, Vern Harris.Photo by Evan Riekhof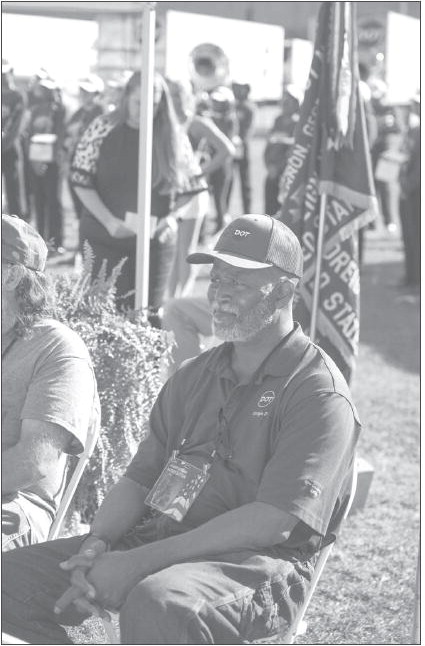 ACKNOWLEDGING THE SACRIFICE – Prior to presenting the men with the quilts, speakers shared the importance of appreciating the sacrifices which veterans have made for their country. The awardees, such as Woodie Sutton (shown here), sat in seats of honor throughout this portion of the ceremony.Photo by Evan Riekhof