Posted on
The Chemistry of S'mores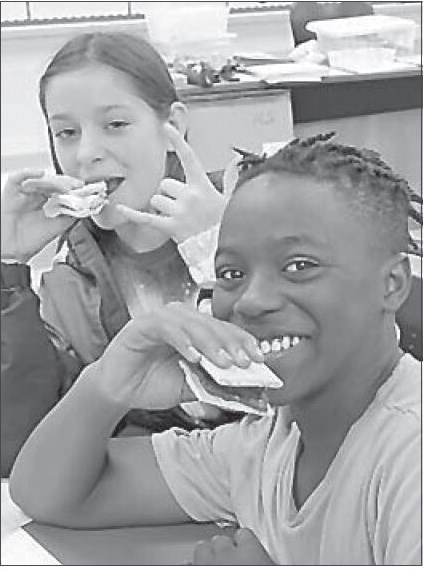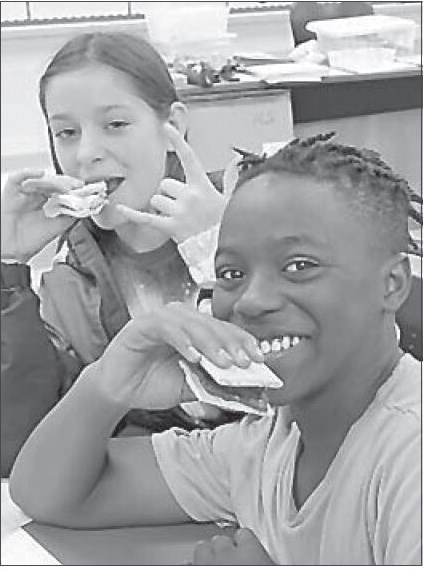 Courtesy of Wheeler County Schools
What better way to learn the difference between physical and chemical changes than to make S'mores? Wanda Connell and Ava Jones' 8th grade physical science class at Wheeler County Middle School has been constructing arguments based on observational evidence to support the claim that when a change in a substance occurs, it can be classified as either chemical or physical. The students were excited to investigate what it takes to transform chocolate, graham crackers, and marshmallows into the sweet goodness of s'mores and still learn science.
The first step to making a s'more is to make fire. Burning is a chemical change. During a chemical change, new substances are formed. The students roasted marshmallows. A brown crust appeared on the outside of the marshmallow. This new substance formed was carbon. After the marshmallows were roasted, students broke graham crackers and sandwiched Hershey's chocolate bars and the roasted marshmallows between them. The hot marshmallows melted the chocolate. This changed the chocolate from a solid to a liquid. Melting is a physical change because the chocolate's components remain the same. Breaking the graham crackers and chocolate bars also caused physical changes because no new substances were formed. Students were excited to eat their tasty treats and learn that digestion is also a chemical change.
Chemistry is a large part of making s'mores and involves a number of physical and chemical changes. These 8th graders were excited to discover how chemistry makes these tasty treats possible.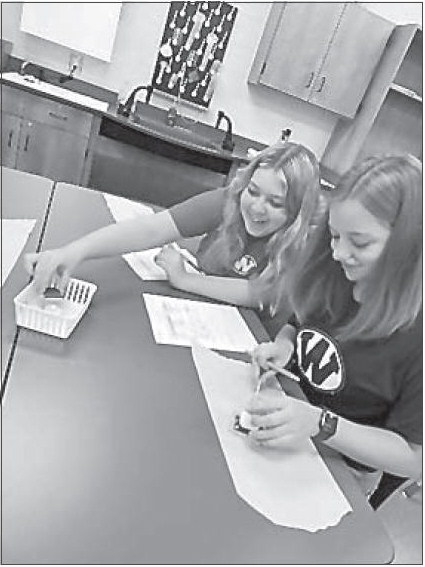 Chelsie Gruber and Annmarie Adams