Posted on
Sound Tribe Takes 2nd At Sound Of Silver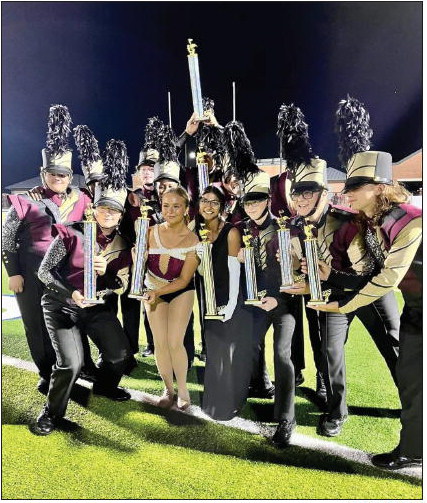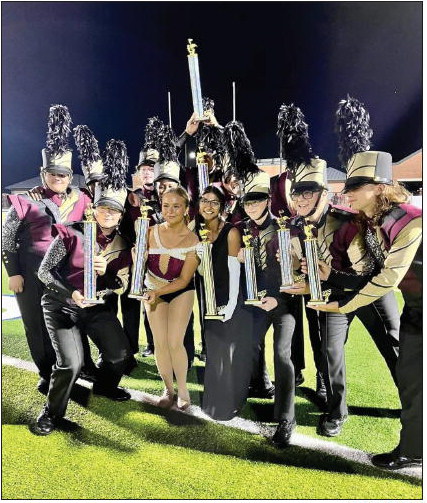 Courtesy of VHS
The Vidalia High School Sound Tribe walked away with a 2nd place finish, and all Superior Ratings at the Sound of Silver Marching Band Competition held Saturday in Pierce County. The Sound Tribe earned 1st Place in Drum Major and Auxiliary and 2nd place in Percussion. 'This is the result of how hard these kids work every day. They have bought into what we're doing, and they really stepped up their game on Saturday,' said Band Director Dr. Beth Taylor.
The 2nd place overall finish was boosted by the 1st place finish of Drum Major Aleah Ajohda, who Taylor says is a 'fantastic leader, who generates excitement on the field in the music and how we play it. For Aleah, it's not just the routine; she's actually creating the music and the emotion.'
Also coming in with a 1st place finish was feature Majorette Claire Taylor in the 'Auxiliary' category, which Dr. Taylor says makes her 'extremely proud' as not only a band director but also Claire's mom. 'You always want to see your students succeed, but it's special being a mom. Sometimes, it makes it difficult when you are trying to teach your own, but I wouldn't trade it for anything. She has a great work ethic and works hard to improve every day.
The Percussion unit for the Sound Tribe brought home a 2nd place finish, and Mr. Steven Arnold, who oversees the unit as Assistant Band Director, said that the finish was a good one as they are 'marching a full drumline on the field for the first time' since he and Taylor began three years ago.
'Our drum line is mostly made up of freshmen and sophomores, so we're a fresh line. But the progress that they have made over this past year has been tremendous. The kids have just bought in and got on board with everything and have really shown that they're interested and they're ready to take on the spirit of the Sound Tribe,' said Arnold. 'I am so proud of the way that they have stepped up, and I can't wait to see what the future holds.'
The Sound Tribe won't have to wait long as they will travel to Waycross for the 'Sound of Gold' competition on October 28th. 'We're excited about preparing for the Sound of Gold. We have our work cut out for us because we will face stiffer competition, but I am confident our group will rise to the occasion.