Posted on
Trippe Runs At Bleckley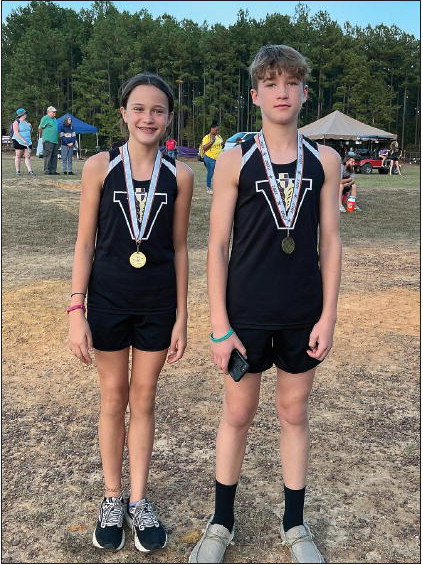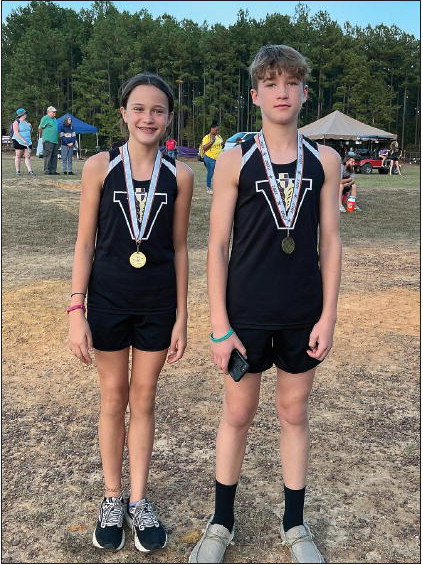 Courtesy of VHS
Bleckley County hosted the annual MGMSAA Middle School Cross Country Championships on Tuesday, October 10. Ella Allen and Wyatt Vassey both brought home some hardware as Wyatt finished 6th and Ella Placed 20th.
The boys team has had an exceptional season and placed 4th in this meet. Wyatt Vassey has led the way in every meet. 6th grader Aiden Thompson had an exceptional first season of cross country. Kartel Lane, Fisher Mobley, Lane Howard, Benton Johnson and Teagan Guin rounded out the top 7 runners for the Chiefs.
The girls team was down 2 runners at the meet but still rallied and ran well on this challenging course. 6th grader and first time runner, Ella Allen showed her competitiveness as she improved her time from a week ago and earned a spot on the podium. Cannon Sharpton is a very dedicated and talented runner and will be an asset to the high school program next year. The other team members were all 6th graders consisting of Sohie English, Analeigh English and Claire Gualt.
VHS Coach Mandy Godbee said, "Coach Joanna Humphrey has done an exceptional job coaching and leading these young runners. It has been a joy and honor to work with her and have her leadership and support throughout the season."