Posted on
Air Evac Lifeteam Flight Crew Wins Silver Medal in AEL Access Challenge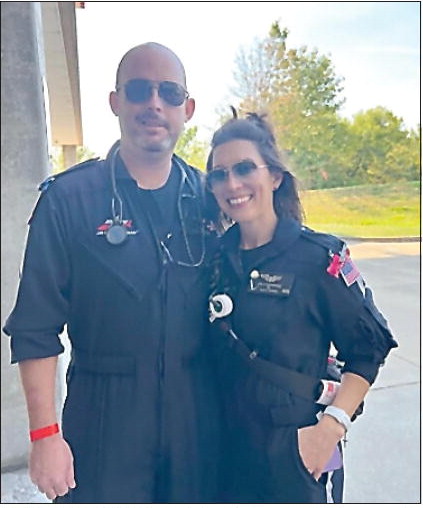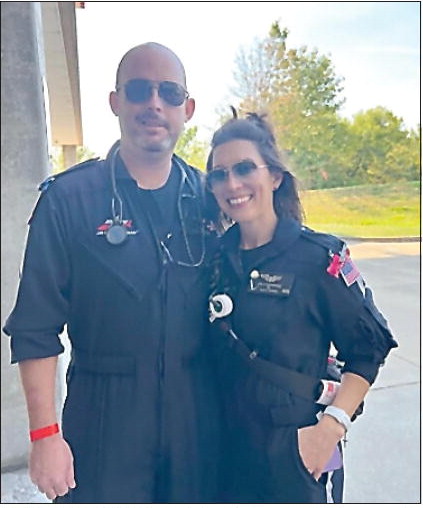 Courtesy of Air Evac
Air Evac Lifeteam (AEL) Flight Paramedic Coy Tippins and Flight Nurse Leslie Hernandez recently won second place in the AEL Access Challenge.
Hernandez and Tippins, team members from two bases in Georgia – Perry and Vidalia — were one of two crews chosen to represent the southeast region. The Access Challenge is a rigorous competition where teams must complete simulations of complex patient care scenarios, showcasing their patientcare skillset and clinical knowledge. Throughout the challenge, selected teams are evaluated by medical directors, additional EMS crew members and clinical specialists.
"I volunteered when I heard a flight nurse from our sister base in Perry needed a partner, not really knowing what I was getting myself into," said Tippins. "It was amazing to see how well we worked together. Getting to collaborate with our talented team members from across the country was a once-in-a-lifetime experience." Tippins and Hernandez, who had not previously worked a shift together, prepared for weeks leading up to the competition, gaining further insight into their clinical capabilities.
"Having Coy be chosen to represent the southeast region in such a rigorous competition is notable enough," said Vidalia Air Evac Senior Program Director Rafe Waters. "However, to have Coy and Leslie win the silver medal, we are extremely proud of their extensive knowledge and skill level." Each year, the AEL clinical services team hosts the Access Challenge in conjunction with their employee appreciation weekend. The purpose of the Access Challenge is to create an environment that fosters team bonding while simultaneously assessing clinical education needs for AEL crews. The winners of the AEL Access Challenge represent Air Evac Lifeteam at the Critical Care Transport Medicine Conference (CCTMC) in the spring, competing in the CCCTMC simulation challenge. About Air Evac Lifeteam
Air Evac Lifeteam is the nation's leading provider of helicopter air ambulance services. Crews consisting of a pilot, a flight nurse and a flight paramedic, are on duty 7 days a week to respond to the scene of a medical emergency or transport patients between medical facilities. The company operates more than 150 air medical bases across 18 states. For more information, please visit Lifeteam.net.
Air Evac Lifeteam is part of Global Medical Response. With nearly 37,000 team members, Global Medical Response delivers compassionate, quality medical care, primarily in the areas of emergency medical services and patient relocation services in the United Statestt and around the world. GMR was formed by combining the industry leaders in air, ground, mobile healthcare services, and community, industrial/specialty and wildland fire services. For additional information, visit us on LinkedIn or at www.GlobalMedical-Response.com.