Posted on
Toombs FCCLA Shines at GA Safe Driving Summit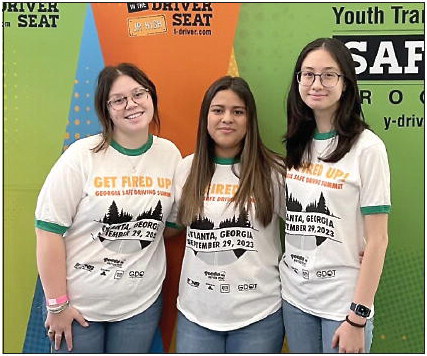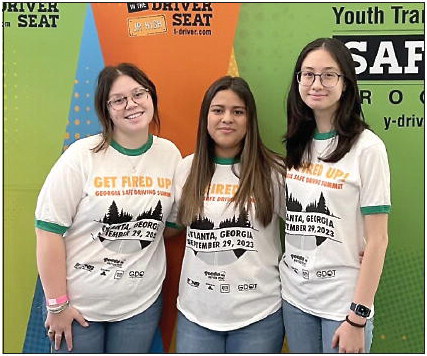 Courtesy of Toombs County Schools
In a remarkable display of commitment to promoting safe driving among Georgia's youth, the Toombs County High School Family, Career, and Community Leaders of America (FCCLA) Chapter were in attendance at the inaugural Georgia Safe Driving Summit held in Atlanta on September 29. The event, aimed at engaging young leaders and educators in teen transportation safety, proved to be an enlightening experience for all attendees.
The summit, hosted by Teens in the Driver Seat, was designed to equip students and teachers with the knowledge and tools necessary to champion road safety initiatives within their communities. With a focus on turning young minds into 'Trailblazers' for road safety, the event brought together approximately twenty schools from across the state, including the dedicated representatives from Toombs County High School.
One of the highlights of the summit was the inspirational address delivered by motivational speaker Tyson Dever. His words resonated deeply with the young audience, driving home the importance of responsible and safe driving practices.
The Georgia Department of Transportation also played a pivotal role at the summit, providing valuable insights and resources on road safety initiatives. Additionally, attendees had the privilege of hearing from the Vice President of Norfolk Southern, who shared his perspective on the significance of responsible transportation.
Toombs County High School FCCLA Chapter, led by Advisor Mallorie Corley, is enthusiastic about implementing the Teens in the Driver's Seat program throughout the academic year. Notably, the chapter has already completed units on distracted and night driving, paving the way for a comprehensive approach to tackling teen transportation safety issues.
The efforts of the Toombs County High School FCCLA Chapter at the Georgia Safe Driving Summit serve as a shining example of how young leaders are actively working to make Georgia's roads safer. As they continue their mission to promote responsible and safe driving, their dedication is sure to inspire change and save lives within the community.