Posted on
Runners Honor Fallen Service Members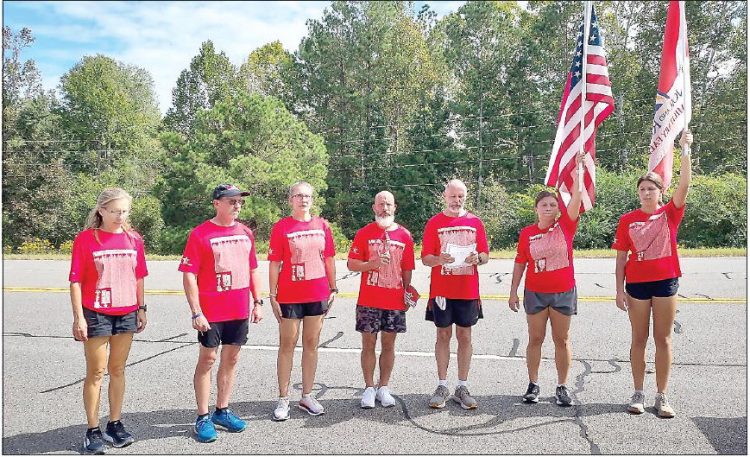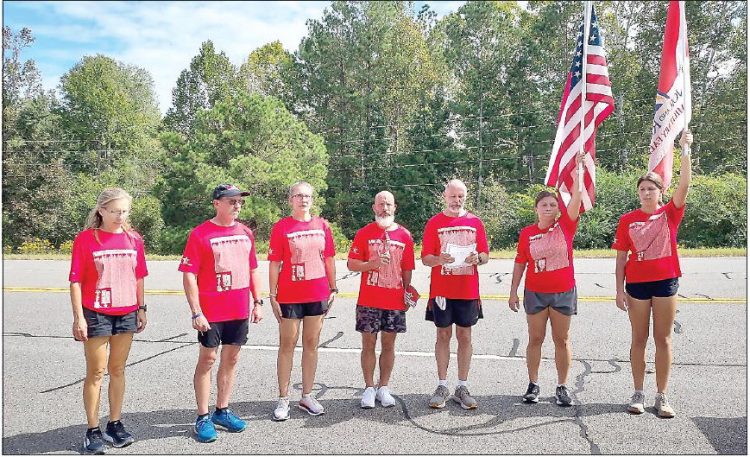 mrandolphadvance@gmail.com
The annual "Run for the Fallen" event had many jogging across Georgia this weekend, as runners utilized every mile marker as an opportunity to remember the legacy of those who sacrificed their lives in the War on Terrorism. The state event was modeled after "America's Run for the Fallen" event in 2018.
During the three-day event, registered runners travelled 164 miles – from Milledgeville to Fort Moore (formerly Fort Benning) – to honor and salute over 700 fallen service members who paid the ultimate sacrifice for the United States. Upon completing each mile, the runners stopped and read out names of those who died in the War on Terrorism, and specifically, those killed after the bombing of the U.S.S. Cole in October 2000.
The first "America;s Run for the Fallen" was in 2008, when a team of runners ran from Fort Irwin, California, to Arlington National Cemetery — a total of 4,100 miles, which represented the 4,100 soldiers killed in the War on Terror at that time. In 2018, the initial run was expanded, creating the most comprehensive fallen veteran tribute to date, tracing 6,000 miles through 19 states over 120 days to honor over 20,000 service members.
This year, several individuals with local connections to Toombs County were able to participate in the action.
Vidalia resident Robert DeJarnette has taken part in "Georgia Run for the Fallen" for four of the years that the event has been in place. "I am not a runner, I am a Patriot Guard Rider (PGR)," he explained. "As such, the PGR's involvement will be as safety and support, riding ahead of the runners and waiting at the "Hero Markers," making sure that they are in good order for the "Hero Ceremony," and interacting with any "Gold Star" family members [of fallen service members] who may be waiting at the marker to hear their heroes' name spoken in honor and remembrance."
He added, "One 'Gold Star' mother [whose child was killed in the War on Terror] told us that she was especially thankful for the PGR's presence, because not only are these heroes' names spoken, but they are heard."
DeJarnette said that it is his dedication to bringing honor and respect to all veterans, law enforcement officers, and first responders that drives him to participate in this event. "I stand for American heroes all the time and "Georgia's Run for the Fallen" is a three-day opportunity to do that for 767 heroes as our dedicated runners run 164 miles over three days!" he remarked.
"I may not be able to change the reality of these heroes' families, but if I can bring them a moment of levity and pride in a life well lived, I relish the opportunity. I want to make sure that these families know that their personal loss was not a sacrifice made in vain. These heroes paid the ultimate price and as a team, the "Run for the Fallen" has pledged to honor and remember these lives."
Local residents Jim and Marsha Shepherd were also able to attend the event as spectators paying their respects, along with Lyons resident Grady Blaxton, who served as another Patriot Guard Rider. "It's such a moving experience," Marsha Shepherd commented. "Even children are involved in the event, and it is very encouraging to see them be present and honor fallen heroes."
The "Georgia Run for the Fallen" is one of 26 individual state "Run for the Fallen" events held each year. The event is held the same weekend every year in Georgia — the first weekend in October — as communities come together to remember those lost in a recent war.
For more information on the "Georgia Run for the Fallen," or to sign up to volunteer or take part in next year's event, visit the "Georgia Run for the Fallen" website at Georgia. usarunforthefallen.org.
The next "America's Run for the Fallen" event is slated for 2028. For more information on this event, or on how to participate, visit runforthefallen.org.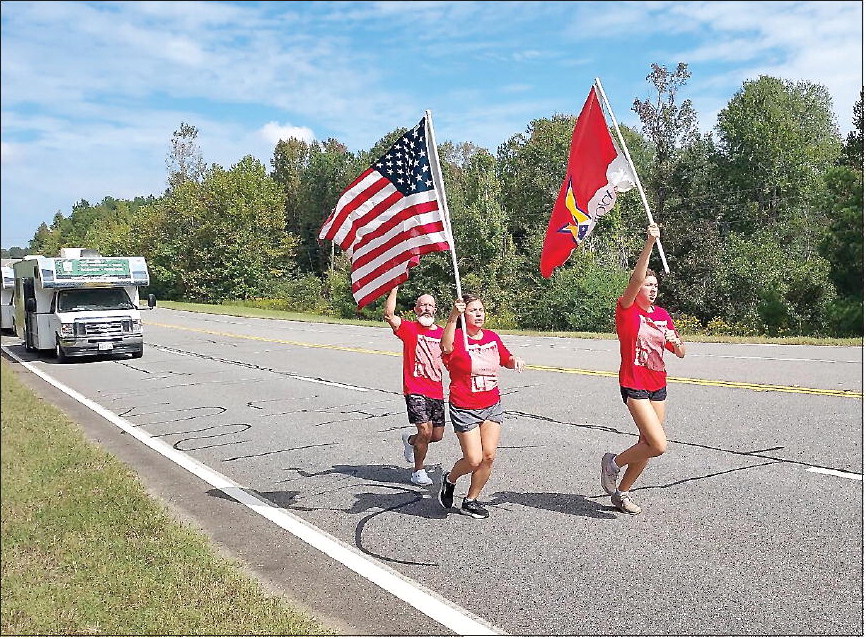 RUNNING TO REMEMBER – Several runners sprinted through 164 miles of Georgia to remember over 700 fallen soldiers killed in the War on Terror through "Georgia's Run for the Fallen."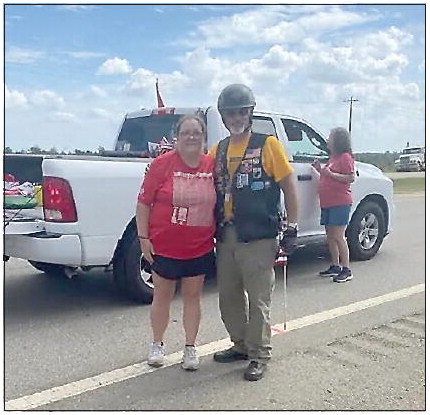 GOLD STAR MOTHER – Several "Gold Star" families — or families who have lost family members to war — are present at the "Hero Ceremonies" to hear their loved ones' names spoken. "Georgia Run for the Fallen" Coordinator Candice King is a "Gold Star" mother herself, as her 22-year-old son Ryan died in Afghanistan while fighting in the war. L to R: Candice King and Robert DeJarnette.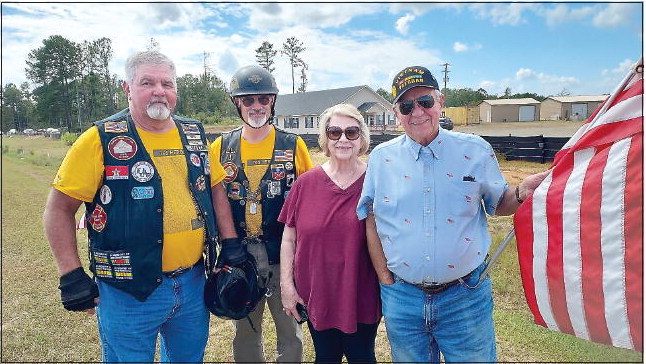 LOCAL PARTICIPANTS – Several local residents were able to travel and take part of the event as both spectators and Patriot Guard Riders. L to R: Grady Blaxton, Robert DeJarnette, Marsha Shepherd, Jim Shepherd.