Posted on
Another Mattresss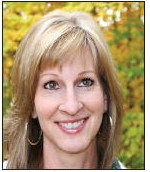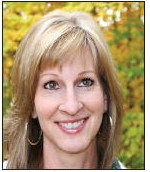 A few months ago, my husband and I noticed that we weren't sleeping very well at night. We are both tossing and turning, and we aren't leaping out of the bed in the mornings, ready to seize the day. In fact, neither of us have felt that super-charged, well-rested, top-ofthe- morning feeling in months, and we are both complaining about sore backs, achy hips and stiff joints more frequently.
We mentioned our problems to our friends and family members in passing. With a payback-sort-of-joy in their voices, they laughingly delivered the painful news that we are old now, and that we have gotten to an age where we will be regularly tormented by aches, pains, and bizarre ailments.
"Remember when we were young and we could sleep anywhere and at any time?" I asked my husband. "Now if we sleep on our mattress wrong, it can potentially ruin our entire day." He nodded in agreement.
Time ran a story declaring that the average lifespan of a mattress is seven to 10 years, but that timeline depends on numerous factors — the quality of a mattress, how well it's been cared for, the number of sleepers and bodyweight, plus the type of mattress all influence how long or short the lifespan is. Our current Serta mattress is about eight years old. When it was new, it was a nice traditional mattress with a foam topper. We thought it would be a good one, because, well, those cute, sassy, white "Counting Sheep" told us it would be, and those sheep wouldn't lie. Mattresses are expensive, and I had hoped that we could get more than eight years out of it.
After talking about the situation and researching the topic on the Internet, we ordered a Saatva, and it was delivered two weeks ago.
"Well, what's the verdict? my husband asked. "Are you sleeping any better with the new mattress?"
"Maybe a little," I said. "Yeah, it's better than what we had, but not as comfortable as I'd hoped. Maybe we should return it and try again."
There was a hint of desperation in his voice. We are both desperate for a restful night's sleep. But shopping for a mattress is like the story of the Three Bears — "This one is too soft, and this one is too hard." Add to that, "this one is too expensive, this one got bad overall ratings on the Consumer Reports website, and this one is too high — the dog wouldn't be able to jump up on it."
So far, we've tried Simmons, Sertas, Sealys, Saatvas and Sleep Numbers. We've flopped down on Tempur- pedics — mattresses made from continued from page
a material (memory foam) developed by NASA and a band of Swedish scientists. We've had a Tempur-pedic mattress in the past, and we liked it, but had two complaints: we both slept a little hot with the foam mattress and after a couple of years, it began to have impressions (or indentations) shaped like our bodies in our usual sleeping locations.
So our quest for another mattress continues. We both dream of a good night of zzz's — the kind where we both sleep like the dead; we wake up with our hair sticking up, dried drool all over our chins, and pillow wrinkles across our faces; and we feel like we could run a marathon the following day. Is that too much to ask?
"What about our pillows?" I thought out loud yesterday. "Maybe we need new pillows, too."
Decisions, decisions, decisions. Why does life have to be so hard sometimes?