Posted on
Lady Bulldogs Over Vidalia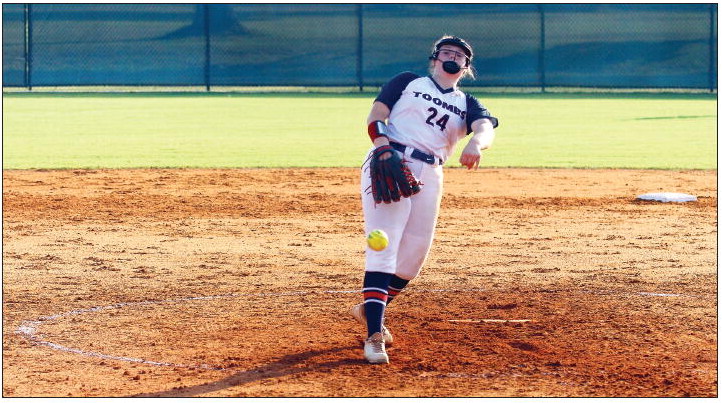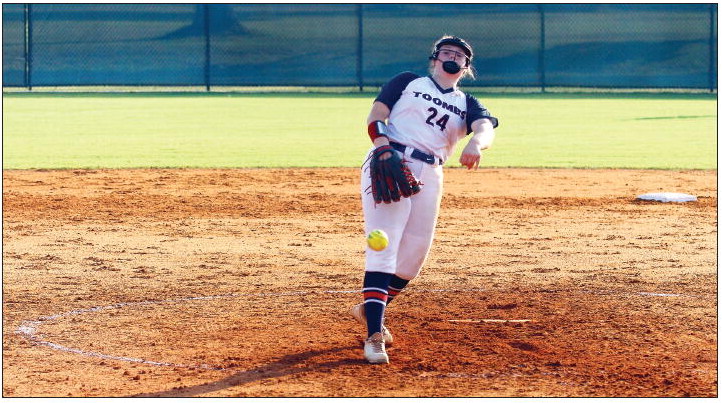 Courtesy of TCHS
It was a tale of two games for the Lady Bulldogs softball team of Toombs County High School last week. They had a tough game against the Lady Pirates of Appling County in Baxley on Tuesday, but they bounced back with a huge win on Thursday over Vidalia. The win over Vidalia is believed to be the first win for TCHS over the Lady Indians since the start of fast pitch softball in 2003.
vs. Appling
The Toombs County Lady Bulldog Softball team couldn't keep up with Appling County on Tuesday, falling 6-0 in their second Region game of the year.
Appling County opened the scoring in the first inning after an error that scored a run, and they never looked back from there. They plated one more run in the fourth and three in the fifth to take a 5-0 lead. They added one more in the sixth inning on the way to the 6-0 win.
Shay Stringer took the loss for the Lady Dawgs. The left-handed pitcher went four and one-third in- continued from page
nings, allowing five runs (four earned) on eight hits. Stringer struck out six Pirates while walking two. Kassidy Brantley and Casey Cantwell each contributed one hit for the Dawgs. vs. Vidalia
The Toombs County Varsity Lady Dawgs Softball team secured a significant 2-0 win against Vidalia in a thriller last Thursday afternoon in Lyons.
A nail-biting duel ensued right from the start, with both teams showcasing their prowess in the pitcher's circle. However, the Lady Dawgs eventually prevailed due to their solid defense and timely hitting. The breakthrough came in the fourth inning, when Shaylin Stringer reached on an error. This was followed by hits from Kassidy Brantley and Natalie Quintero. Mishi Smith came in to pinch hit and came through with a big single into shallow right field that drove in two runs, setting the Lady Dawgs on the path to victory.
Key players like Brantley and Quintero proved instrumental in this victory. Brantley delivered a commendable performance, going 2-for-3 at the plate. Meanwhile, Quintero demonstrated her skills with two singles and a sac bunt. Smith finished the day with a single and a hit by pitch. Stringer, who started the game on the mound for the Lady Dawgs, pitched an incredible game. She struck out seven Indians over seven innings, and kept the Indians off the board on the way to the 2-0 win.
Toombs is now 5-4 on the season, and they are 2-1 in Region play. This week Toombs was at East Laurens on Monday and at Brantley County on Tuesday, both after presstime. They will be back in action on Wednesday at Long County at 5:30 p.m., and then on Thursday they will host the Lady Bears of Pierce County in another big Region game, with the first pitch at 6:00 p.m.