Posted on
Eagles Fall To Warren Co.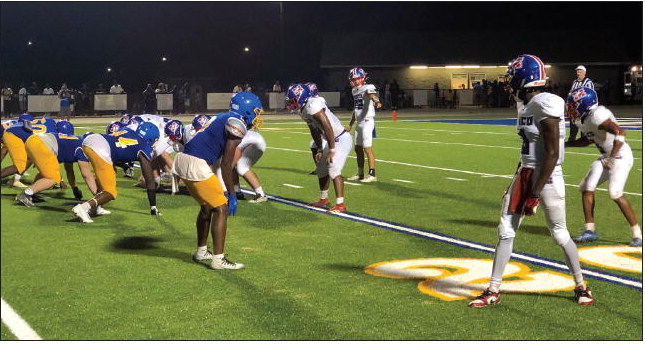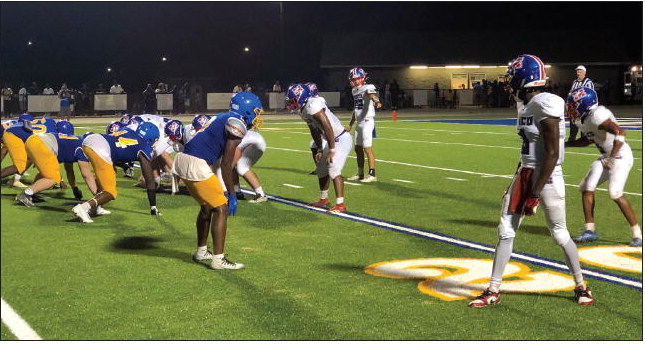 Courtesy of MCHS
The Montgomery County High School Eagles football team traveled to Warrenton last Friday night for a nonregion game against the Warren County Screaming Devils to open their 2023 season.
MOCO jumped out to a 7-0 lead when Da'lan Fields returned the opening kickoff of the game 75 yards for a touchdown. On the following possession, MOCO picked off a Warren County pass, and then the Eagles went on an 88 yard scoring drive that was capped by a 10 yard touchdown pass from quarterback Joseph Owens to Jordyn Patterson to make the lead 14-0 MOCO.
Warren County scored two unanswered touchdowns to tie the game in the second quarter before Joseph Owens threw his second touchdown pass of the game, this time a 21 yard strike to Marquis Martin to give the Eagles a 21-14 lead. The Screaming Devils scored again in the second quarter to take a 2221 lead heading into halftime.
Warren County's running game proved to be too strong for the Eagles in the second half. MOCO was able to put together its last scoring drive of the night in the fourth quarter which was capped off by a 2 yard touchdown run by Jamun Coglin. Warren was able to dominate the second half using their ground game, and won by a score of 53-28.
The Eagles were led on offense by quarterback Joseph Owens, who ended the night with 11 completions on 20 attempts for 146 yards passing and two passing touchdowns. Receiver Marquis Martin finished the night with 6 catches for 92 yards and a touchdown, while the leading rusher was Jamun Coglin, who carried the ball 10 times for 62 yards. The Eagles were led on defense by Darius Wells and Bray Williamson, who each finished the night with 8 tackles.
The Eagles have their home opener this week versus Taylor County with kickoff at 7:30 p.m. on Friday night.