Posted on
Disposal of Alamo's Leaves and Limbs Poses Dilemma as Area Landfill Makes Changes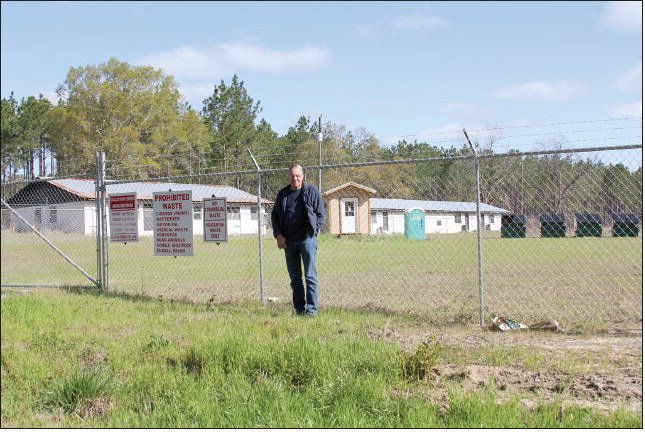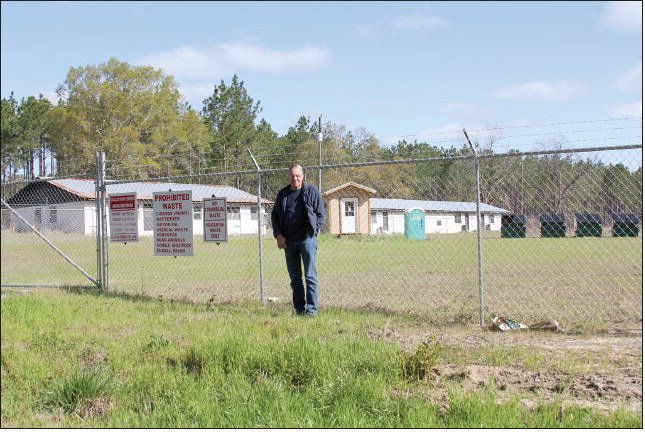 The City of Alamo is facing a dilemma with the disposal of leaves and limbs collected from residents' property. But that is just one of the issues brought about by changes in Telfair County's waste disposal rules.
Currently, the City has a contract with Republic Services to collect and dispose of refuse at the Telfair County landfill, but the City was recently notified that on August 1 Telfair would cease accepting refuse from outside its borders. As Republic has to travel to a more distant location to dump, costs will increase. For now, it is looking like the disposal of leaves and limbs may not be included in the new City of Alamo waste disposal contract to be negotiated in January.
Because the price of disposing of leaves and limbs has continued to climb, with the city having to augment what citizens pay for yard debris pickup with money from the city's Water and Sewer account, the service has become cost prohibitive. "So, we are looking at no longer offering that service (leaves and limbs pickup)," Councilwoman Laura Brownley said. "We are stuck between a rock and hard place. It will cost the citizens too much to continue."
City Manager Floyd said that the City, under its present contact with Republic, is paying $175 a load for the collection of leaves and limbs. "Today (July 17), I was quoted a new price of $350 a load plus $40 a ton." Prices for garbage collection are also going up.
In the City of Alamo, burning leaves and limbs is not the preferred option, and dumping, except in permitted areas, is strictly prohibited by the EPD. Floyd said dumping the sludge from the city's wastewater treatment plant was also impacted by the announcement from Telfair County. "We are currently pumping the sludge into a bag that filters wastewater and contains sludge, which turns into a disposable powder." This method of waste disposal will buy the City up to five years' time until the contents of the bag need to be disposed. Floyd said the cost for collection and disposal of the sludge went from $175 a load to $70 a ton, or $750 a load."
The discussion by the City of Alamo on the issue of leaves and limbs ended without a solution, but Council members vowed to continue seeking new options. In the immediate future, yard debris can go into garbage cans, but obviously that does not go for limbs, Brownley said.
The county's other municipality, Glenwood, is not looking at the same problem as Alamo, said Mayor G.M. Joiner. Glenwood has no leaves and limbs pickup service and its garbage has been going to Toombs County landfill for years. Glenwood also contracts with Republic. "It's a service that has nowhere to go but up," Joiner said, referencing the escalating costs of insurance, fuel, and equipment involved in refuse transportation and disposal.
Wheeler County maintains four convenience centers — with a fifth center under construction and another planned — where roll-offs accept metal and furniture. But the sites do not currently accept limbs and leaves. Toxic and hazardous disposals like batteries, paint cans, and oil are also prohibited.
County Commission Chairman Keith McNeal said Wheeler County, which contracts with Ryland Environmental, is also facing an immediate issue with refuse disposal. After August 1, the county's roll off containers will be transported to Toombs County, costing the county $5 per ton more to dispose of waste. While the county does not currently haul limbs and leaves to Toombs, the landfill there is equipped to accept those items at $35 per ton. Mc-Neal said in an effort to save money, the county is investing in a truck to haul its roll off containers.
Adjacent Laurens County has refused to accept Wheeler's refuse at its landfill. The county's largest employer, Wheeler Correctional Facility, also contracts with Ryland and also sends its waste to Toombs County.
Director of the Telfair Landfill Andy Selph explained the reason for the refuse delivery hiatus. "We're not closing the landfill, just limiting its use until we can build new cells. If we did not slow down what we are receiving, we would reach capacity before getting the new cells built." He explained that if the landfill comes within 90 days of capacity, it has to go into a closure phase. "We're talking about spending $2 to $ 3million to cap the existing landfill off, so we are limiting what we bring in so we won't have to go into that closure phase."
The Telfair landfill, located in Jacksonville, has refuse come from the counties of Ware, Toombs, Jeff Davis, Dodge, Appling, as well as adjacent Wheeler County. "It's going to hurt us for a while. We will lose a lot of income while we have to divert garbage," Selph said. He noted that a lot of people think their tax dollars support the operation of the landfill, but that is not so, Selph said. The landfill is self-sustaining through the fees it charges. "We get $0 tax dollars to operate," the director pointed out.
The Telfair landfill footprint is 69 acres and plans are to expand it by 14 to 15 acres. This will extend the life of the landfill by about 15 years, Selph said, adding, "We hope to be back to normal operations by mid-2025."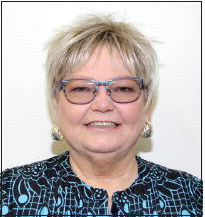 City of Alamo Councilwoman Laura Brownley