Posted on
Jeffers Announces City Council Candidacy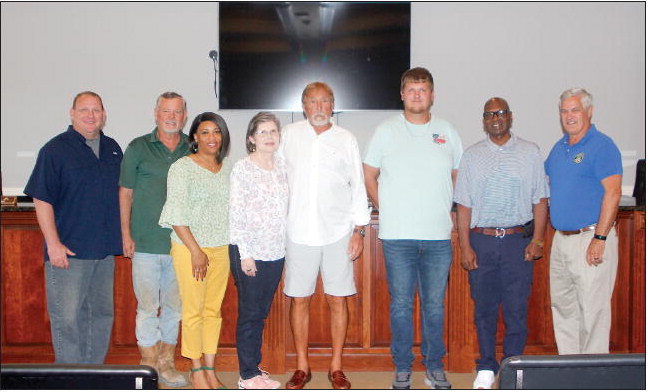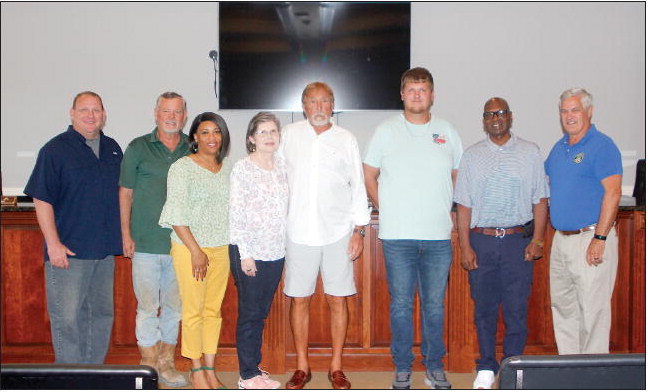 mrandolphadvance@gmail.com
Jency Jeffers announced at the regular Lyons City Council monthly meeting on July 11 that she will be running for the City Council Ward 5 seat in the upcoming election on November 7. This announcement comes after incumbent Ward 5 City Council Representative Rick Hartley informed the Council and public at last month's meeting that he would not seek reelection in this upcoming race. Hartley invited anyone who wished to serve the public or who knew someone that would be a good candidate to consider running.
Jeffers explained that she is a native of Toombs County and has lived in several cities in the state, but ultimately decided to settle down in her hometown for the remainder of her days. "I have lived in Statesboro, Atlanta, and other locations, but I knew I had found my resting place here in Lyons," she remarked.
"I know what it means to want to invest in your community – to do everything that you can," Jeffers continued. "A few months after I came back [and began] working with my dad with Lottie's Pocket, I joined the Lyons Main Street Association as their secretary. Shortly after that time frame, when I moved into town, I joined our Zoning Board, further continuing my desire to impact the community."
She shared that she has earned a Bachelor's degree and has many experiences with business and entrepreneurs in different scenarios. "My parents, my friends – they all counsel me in the things that I choose to pursue. I know that it would be some big shoes to fill," she remarked about Hartley, adding, "I appreciate you for everything that you all do, and I want to do the same with y'all and for y'all," Jeffers told the Council.
Upcoming Events
During the meeting, Lyons Community Liaison Alysa Marsicano informed the Council and the public about several upcoming events within Lyons.
The monthly "Coffee Perks" networking event will be held from 8 a.m. until 10 a.m. at the Lyons City Hall on Tuesday, July 25.
"Jive After Five," an informative session on code enforcement in the City, is open to the public from 5:30 p.m. until 7:30 p.m. at 9 Columns Bed and Breakfast. The event will feature business networking opportunities, refreshments, food, entertainment, prizes, and community input regarding "Keeping Lyons Clean" with Lyons Code Enforcement Officer Chris Failla.
A community cleanup event will be held on September 9, from 9 a.m. until 12 p.m. During this time, volunteers will work together to clean up areas around the City. The City will provide gloves, bags, pickers, and t-shirts, and lunch will be donated by Zaxby's of Vidalia. For more information, contact Lyons City Hall.
Action Items
ESG Engineering was selected as the consultant for the City's lead and copper revision project. According to City Manager Jason Hall, the state is requiring an inventory of the waterlines in the City to determine if they contain copper or lead. To remain in state compliance, an inventory of these pipes will be completed by the end of this year through a process that focuses primarily on data mining. This project will come at no cost to the city, since it is funded through the Georgia Environmental Finance Authority.
Another vote was taken on the ordinance that will increase the Mayor's monthly salary to $750, while City Council members will be compensated $500 monthly for their work. This additional vote comes after the City discovered that the ordinance had not been advertised the length of time necessary. Additional advertisement was completed, and the Council passed the proposition 4-1, with Hartley voting nay. This increase in compensation will go into effect on January 1, 2024.
Other Business
Community Liaison Marsicano informed attendees of the new "Yard of the Month" program in the City, which encourages the initiative to keep the City clean.
City Manager Hall encouraged the Council and public to visit the City's code enforcement webpage, noting the page is highly informative and easy to navigate.
Work anniversaries were recognized for Recreation Department Program Coordinator Ryan Brewer – 1 year, Water & Sewer Employee Bobby McMillan – 5 years, and City Clerk Lynn Rowland – 23 years.
There will be no work session prior to the next Council meeting, which will be held on Tuesday, August 1, at 6 p.m.