Posted on
Toombs & Montgomery Counties… - US 280 Resurfacing Project Underway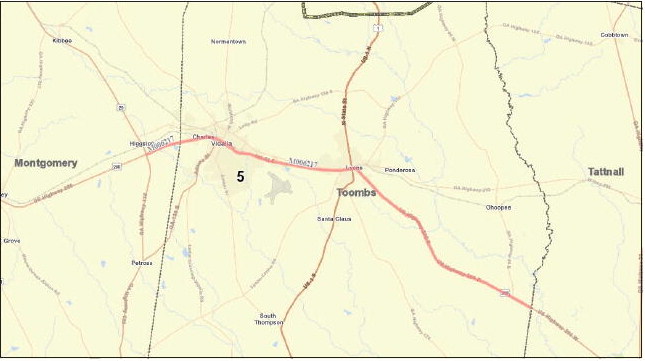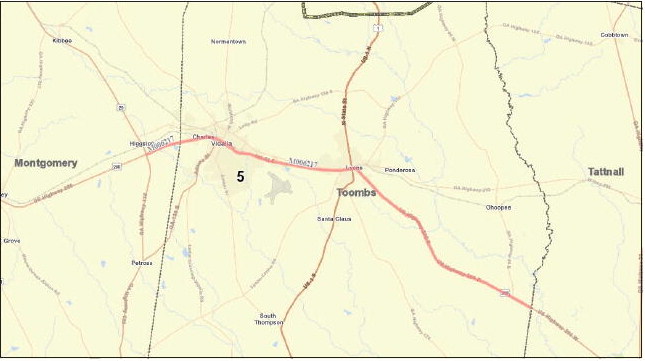 Toombs & Montgomery Counties…
VIDALIA, GA – Contractors for Georgia DOT started work on Monday, July 10, on the $10 million resurfacing project on US Route 280/State Route (SR) 30 through Toombs County extending into Montgomery County. Work on the 18.4-mile long portion of US 280 extends from Tattnall County line to the town of Higgston in Montgomery County.
McLendon Enterprises will be performing milling and asphalt inlay operations starting at the Tattnall County line, moving toward Lyons, utilizing daily lane closures during daylight hours. Nighttime lane closures will occur in the Cities of Lyons and Vidalia as to not impede school traffic during the school term. Project completion is expected in early second quarter of 2024, but all work is contingent on weather and other factors.
For updated information about travel conditions on Georgia's interstates and state routes, GDOT advises travelers to call 511 or consult www.511ga.org before heading out. Georgia 511 is a free service that provides real-time traffic and travel information statewide. Callers also can transfer to operators to request assistance on interstates or report incidents 24 hours a day, seven days a week.