Posted on
VRD & LRD 8U Boys At State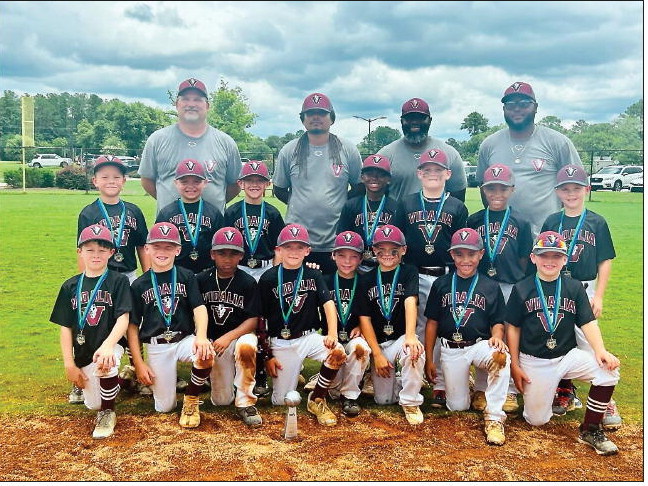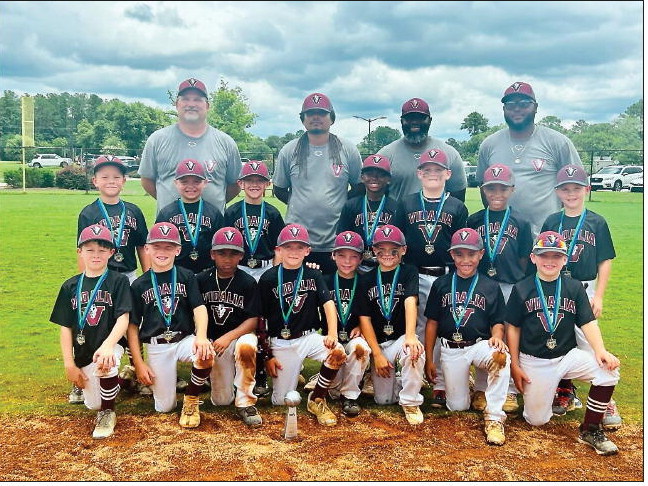 The Lyons and Vidalia 8U baseball teams were in Effingham County last week to take part in the GRPA State Tournament. Both teams had a good showing with Vidalia coming away as the State Runner up and Lyons taking third place.
In the first round of the tournament Vidalia took an easy win over Coffee County, taking the game 11-3. Lyons dropped their first game, though. It was a battle but Lyons came out one run shy, losing to Wayne County 7-6. That put Lyons into the losers' bracket.
In the next round Vidalia rolled over Sumter County, 22-0, to move into the semifinals of the winners' bracket. In the semifinals they went up against Savannah. Savannah was a team that was invited to the tournament, but had not participated in any district tournaments to get there. They were made up of a travel ball team that had played all the way into the World Series in Florida. Vidalia gave it a run, and took Savannah to extra innings, but came up short as they lost a tough one, 7-6. That sent Vidalia into the losers' bracket.
In the losers' bracket Lyons took care of Grady County, 13-2, and then defeated Sumter County 18-8. Up next for LRD was Coffee County, and the local boys won that game by the score of 168.
That put Lyons against Vidalia in the semifinals of the losers' bracket for a chance to play for the State Championship. Vidalia took the early lead and went on to win the game 9-1 to advance.
In the title game Vidalia again made it a good game against Savannah, and again went to extra innings. Vidalia was up heading into the fifth inning, but Savannah came back to tie it up and force extra innings. VRD scored a run in the top of the first extra inning, but again came up one run short as Savanah put two on the board in the bottom half to win the State Championship. This time Savannah won the game, 9-8, giving them the State Championship, and Vidalia as State Runner up.
VRD 8U Baseball State Runner-up – (L to R, Front): Bryson Taylor, Hatcher Williams, Freddie Fondren, Brock Page, Chance Woodruff, Macks Sasser, Blaze Boston, Mason Zorn; (Middle): Grayson McDade, Hawk Jernigan, Jackson Beasley, Jaxson Snead, Brayson Henry, Brody Boston, Kellen Neesmith; (Back): Coaches Chuck Page, Fred Fondren, Brandon Boston, Jas Snead.
LRD 8U Baseball State 3rd Place – (L to R, Front): Bentley Baxley, Emmett Nabb, Bentley Poole, Kelton Lynn, Carson Coursey, Knox Smith, Keaton Williamson, Carter Brown; (Middle): Kolton Smith, Grayson Locke, Drayke Brewer, Rocky Mitchell, Ayden McCloud, Maddox McDaniel, Christian Trevino; (Back): Coaches Matt Lynn, Matt Grantham, Nathan Coursey, and Jeremy Williamson.