Posted on
VRD 8U Girls Win State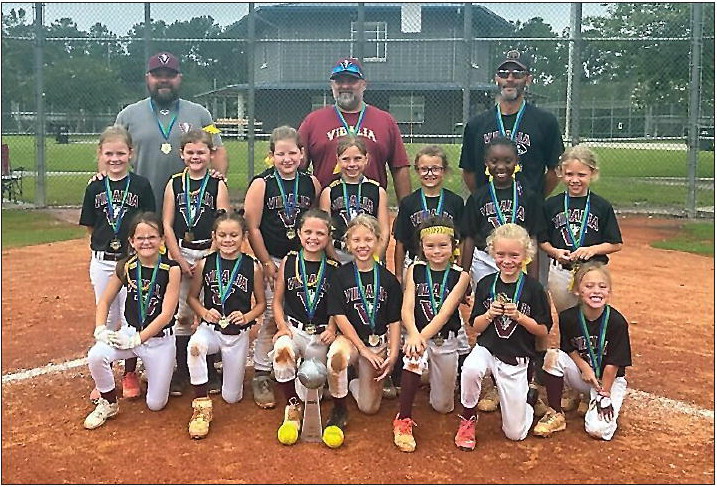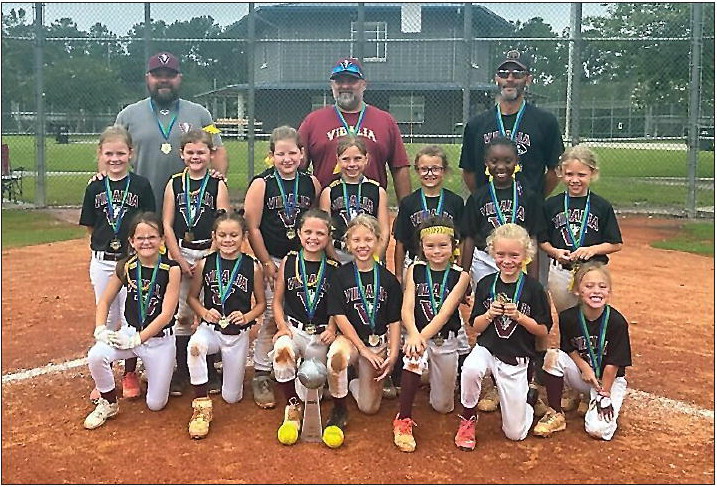 Vidalia's 8U softball team was in Colquitt County last week to take part in the GRPA State Tournament. It was a tough run for VRD as they came out of the losers' bracket to take two games in the finals to win the Championship.
Vidalia had a bye in the first round of the tournament, and in the second round took on Coffee County. It was a battle, but Vidalia came out on top, 1312, over Coffee. That moved VRD into the semifinals of the winners' bracket, and in that game they faced Effingham County. Effingham rolled to a, 23-11, win over Vidalia, sending VRD into the losers' bracket.
Vidalia had a rematch with Coffee in the semifinals of the losers' bracket and got the win, 13-5, to advance for a rematch with Effingham.
In the first game of the Championship, Vidalia pulled out the win, 19-16, over Effingham to force a second and deciding game. Vidalia was fired up in the second game and came out swinging as they put 20 runs on the board on the way to a 20-12 victory. That win gave VRD the State Championship.
VRD 8U Softball State Champions – (L to R, Front): Catie Ramsey, Julianna McCall, Emma Kate Lindsey, McKenzie Pruitt, Lyla Helmy, Payton Perkins, Mia Powell; (Middle): Emelia Faulk, Anna Kate Gay, Riley Williamson, Mack Lewis, Mae Morgan, Denise Holloway, Maddie Pruitt; (Back) Coaches John McCall, Eric Lindsey, Josh Powell. Not Pictured Brad Owens.